Ten southern Alberta communities remain under a state of emergency, their eyes focused on water levels in nearby rivers and tributaries, but the fear of flooding has eased in many parts of the province.
Heavy rainfall will continue to batter the lower part of the province Thursday, with rainfall warnings issued for Cardston, Fort Macleod, Magrath, Okotoks, High River, and Claresholm. However, many areas have stabilized and the threat of flood has subsided.
Fort Macleod declared a state of emergency Wednesday evening, after water flooded low-lying areas, including parks and campgounds.
Claresholm, Coalhurst, Coaldale, Cardston, Lethbridge County, Medicine Hat, Municipality of Crowsnest Pass, Willow Creek and the Blood Tribe Reserve also remain under state of emergency.
"The situation is not nearly as dire as we would have imagined 24 hours ago," Stephen Carr, director of central operations, Alberta Emergency Management Agency, told the Calgary Herald.
"(It) has certainly allowed these communities an opportunity to breathe a bit, assess their situation and then go forward."
Story continues after the slideshow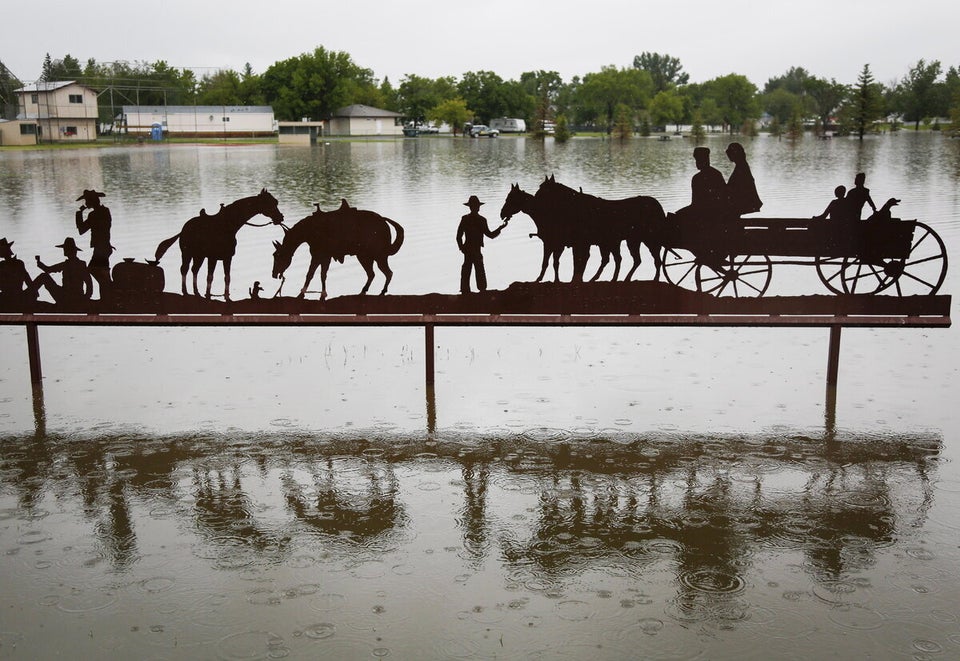 Alberta Flooding 2014
In Claresholm, the situation has improved over Wednesday, when officals declared a state of emergency after dozens of homes started to take on water.
"It shouldn't get much worse than this," Evan Friesenhan, director of river forecasting with Alberta Environment and Sustainable Resource Development told the Calgary Sun, adding the flooding is not as widespread as originally forecast.
"We don't expect any secondary peaks or worse flooding after the levels do peak initially."
And while the City of Calgary has not declared a state of emergency, there are reports on social media of minor flooding in some communities.
There is, however, a ban on recreational use of the Glenmore Reservoir and officials say the water level in the reservoir has been lowered to prevent many major flooding.
All Alberta residents are reminded to stay back from river banks and to take all necessary precautions to protect themselves from flooding.
Popular in the Community