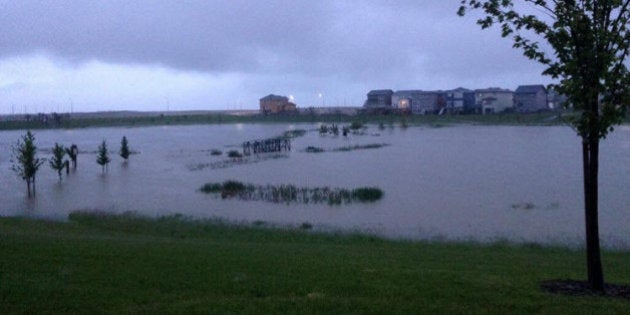 Overland flooding has caused the Alberta towns of Claresholm and Cardston to declare a local state of emergency.
In a 6:35 a.m. update Wednesday morning, Claresholm officials reported "many homes are under water. The sewer system is also starting to back up."
Claresholm residents who are impacted by flooding have been asked to evacuate to the town's arena, located at 4912-2nd Street East.
Schools in the community have also been closed for the day, except for students writing exams. Parents are asked to take those students to the arena, where buses will pick them up and take them to their schools.
The town of Cardston declared a state of emergency early Wednesday morning, and residents have been warned to prepare for a possible evacuation.
Alberta Emergency Alerts has issued high water warnings for Lethbridge County, Blood Reserve #148, Waterton River, Lee Creek, Pincher Creek, Crowsnest River and several other major rivers and their tributaries.
Lethbridge County says Oldman River valley residents should prepared for an evacuation order sometime on Wednesday, depending on river levels.
There's potential to reach levels seen in 1995, when heavy rains pushed rivers over their banks from Pincher Creek to Medicine Hat and more than 3,000 people had to flee their homes, the county says.
Farmers are being advised to move their livestock and people are being told to stay away from riverbanks.
Rainfall warnings have been issued for several areas in southern Alberta, including areas around Strathmore, Okotoks, High River, Canmore and more.
Local states of emergency have also been declared in Lethbridge County, Medicine Hat, Crowsnest Pass, Blood Reserve, and Willow Creek.
Forecasters are calling for as much as 200 millimetres of rain in the southwest corner of the province by Thursday morning.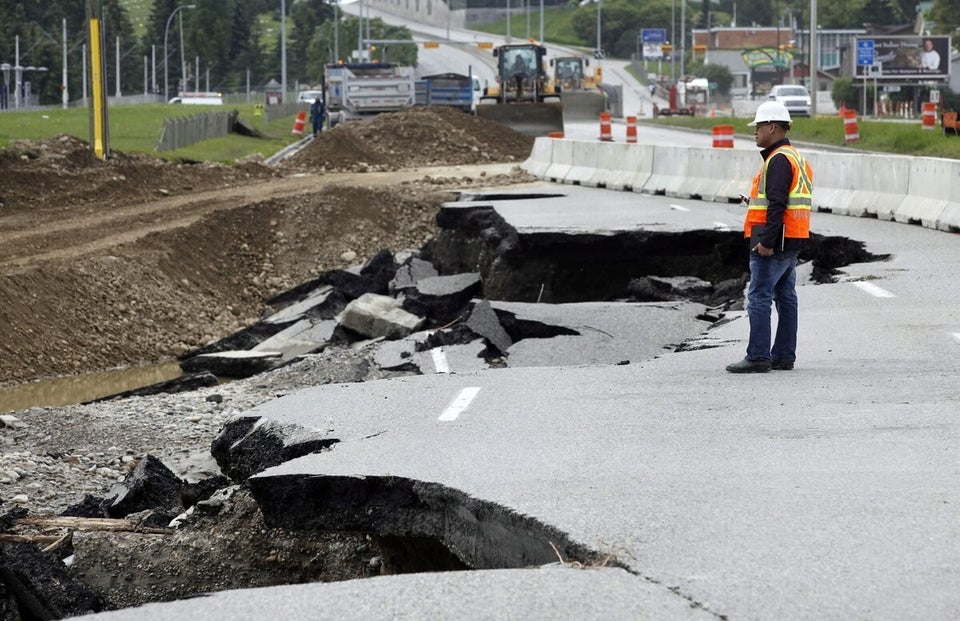 Powerful Images From The 2013 Alberta Floods