Imagine seeing not one, not two, but three grizzlies enter your yard in search of a snack.
That's exactly what happened to one Pincher Creek, Alta., family on Thursday.
Kayla Furlotte says three grizzlies were about a kilometre away from her family's yard in southern Alberta when her dad spotted them approaching.
"We were just out in our yard when they came in. Couldn't get to the house and had to jump in the truck," she wrote in the comments section of a YouTube video of the incident.

Kayla Furlotte captured a video of three bears in her family's backyard. (Photo: Kayla Furlotte/YouTube)
The grizzlies headed for the family's duck pen, so Furlotte laid on their truck's horn and yelled to scare the big animals off.
The family contacted Fish and Wildlife, who set up an electric pen around the ducks' enclosure.
Watch the scary encounter above — warning, it contains some coarse language.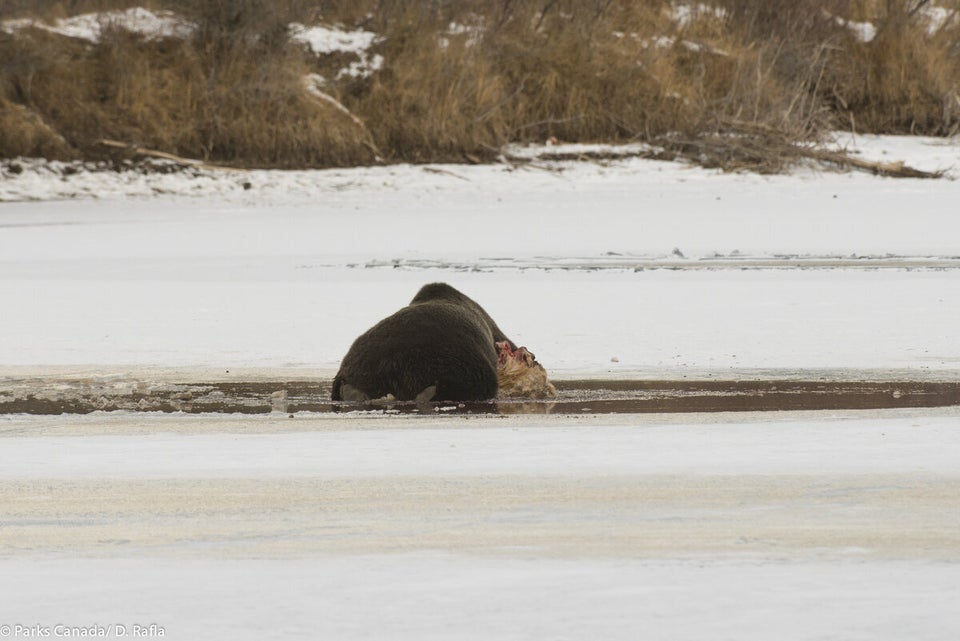 LOOK: Grizzly Bear Eats Elk In Banff