Instead of taking shelter when a hailstorm hits, 11 Alberta pilots have spent their summer flying straight for the squall.
Members of the Alberta Severe Weather Management Society (ASWMS) fly into storm clouds to stop hail from growing.
"It's the exact opposite of what you learn as a pilot," chief pilot Jody Fischer told the Calgary Herald.
Southern Alberta is known as "hailstorm alley," and this summer has kept ASWMS pretty busy.
Calgary alone saw 19 thunderstorms. One of them hammered the city with hail on and off for 43 straight hours.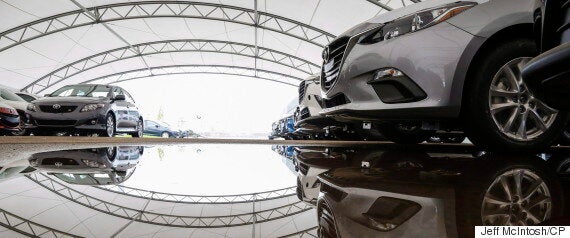 Hail is such a risk in Alberta that this Calgary car dealership spent $500,000 on a tent to protect vehicles from damage. (Photo: Jeff McIntosh/CP)
A single hailstorm in the region can cause $500 million in damage, according to A-Win insurance, so the pilots' job is vital.
'Activity has been great'
When a storm starts brewing, the pilots fly either just underneath the clouds or right into the storm's eye to seed it with a small dose of a non-toxic chemical called silver iodide.
"We have already had more than 100 flights and over 200 hours, so the activity has been great," Terry Krauss, project director for the Alberta Hail Suppression Society, said in an interview with Global News.
With files from The Canadian Press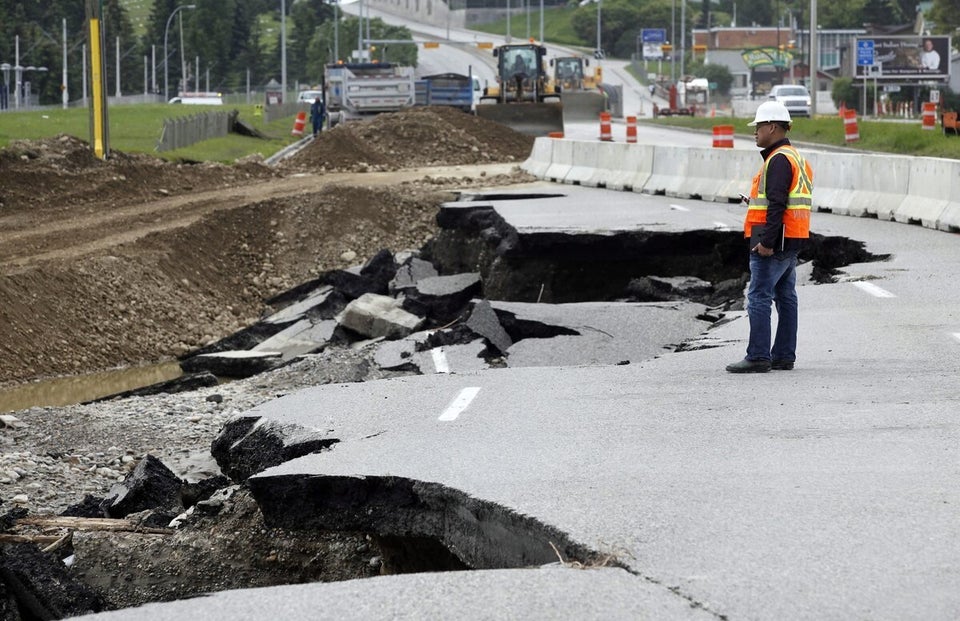 Powerful Images From The Alberta Floods