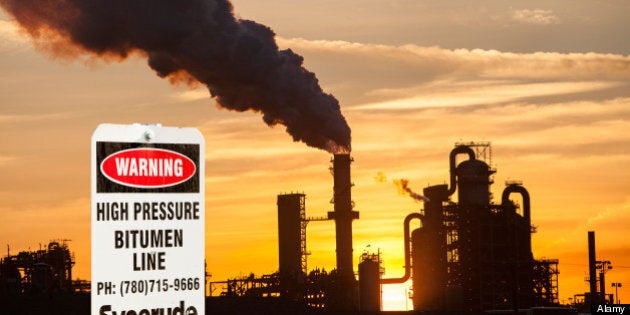 An annual inventory report submitted by the Harper government to the United Nations last week had federal politicians patting themselves on the back, as they declared themselves the first Canadian government to lower greenhouse gases.
The report, which covers emissions in Canada in 2011, revealed a total of 702 million tonnes, which is 5 per cent below 2005 levels.
"Under the previous Liberal government, greenhouse gas emissions actually increased by a staggering 30 per cent. We were the first government in Canadian history to reduce greenhouse gas emissions." Environment Minister Peter Kent told Postmedia News.
However, things are not so pristine in Alberta.
Story continues after the slideshow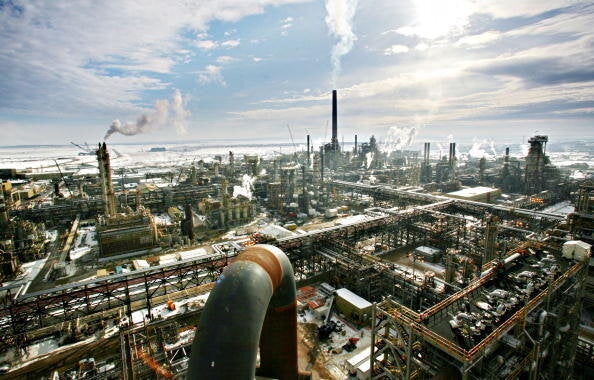 The Oil Sands and Canada's Environment
Ontario trails behind with 19 per cent of emissions, Saskatchewan at nine per cent and Quebec at eight per cent.
Compiled by Environment Canada, the report pointed out Canada's average temperatures were 1.5 degrees warmer than average, and that emissions contributing to that temperature change were declining or stabilizing after a mix of federal and provincial policies.
"In some regions, the impacts could be devastating, while other regions could benefit from climate change," the report said.
The Alberta government quietly presented a proposal earlier this month to sharply increase levies on carbon production and force oil producers to cut greenhouse gases by as much as 40 per cent per barrel of production.
This follows a 2007 regulation that required producers and large emitters in Alberta to reduce emissions by 12 per cent per barrel and pay $15 for every tonne above their limit into a provincially-run technology fund.
"It's difficult to watch your leader go to another country and make a great case for itself but back home everyone is waiting for announcements on these issues," Sierra Club prairie chapter President Chelsea Flook told Global News.
Oilsands producers have reduced the amount of greenhouse gas emitted by almost 30 per cent per barrel, but overall rates have spiked as production grows.
The statistics and analysis provided to the U.N. were mandatory due to the United Nations Framework Convention on Climate Change.