Here's a dramatic glimpse into the brutality of nature.
An Alberta motorist captured a video of a wolf taking down a bighorn sheep on Friday.
The wolf separates a young sheep at the back of the pack from the rest of the herd, forcing it across the highway — just missing the vehicles in its path.
The video shows the vehicle Campbell is in slowing down to capture the scene.
The wolf quickly takes down the sheep and pauses to look toward the camera before dragging its prey up a hill and into the trees.
There are approximately 7,000 wolves in Alberta, according to Alberta Environment and Parks, but sightings are rare as the animals are wary of humans.
Watch the incredible video above.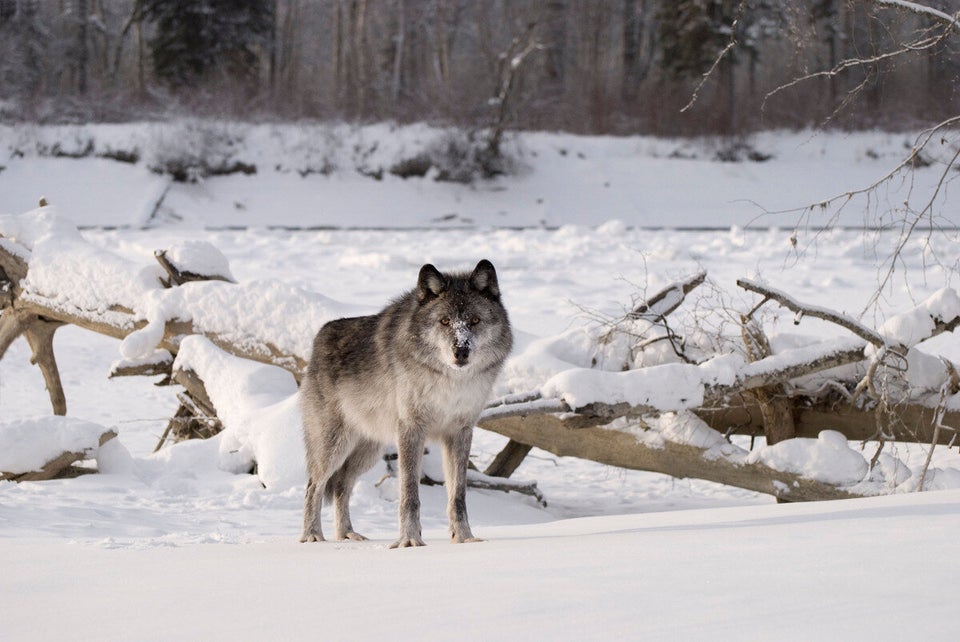 Wolves In Alberta