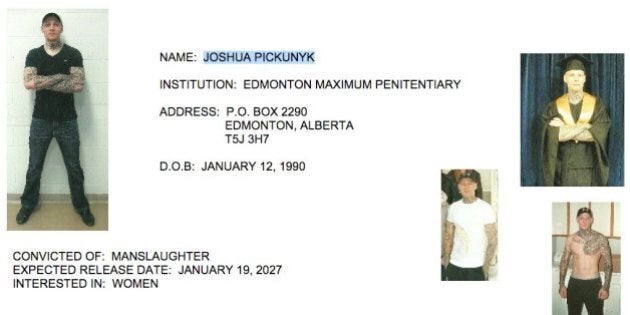 The mostly muscular men on Canadian Inmates Connect describe themselves as "loyal" and "shy at times," simply looking for a "special girl." The earnest profiles contrast sharply with the crimes they're serving time for.
Almost two dozen convicts from Alberta have submitted profiles to the website, which aims to "attract pen pals" who are willing to write to inmates.
Those who have signed up include T-Jaye Heller, convicted of killing his former girlfriend's two-year-old son in Medicine Hat, and Real Honorio, who helped gun down three people in a Calgary restaurant on New Year's Day in 2009.
The site, run by Melissa Fazzina in Toronto, requires an application and annual $35 fee. Fazzina created the site in 2012 because she believes everyone deserves a second chance.
But she warns that anyone who contacts the convicts should proceed with caution. A disclaimer on the website states that it's not responsible for any type of relationship developed through its pages.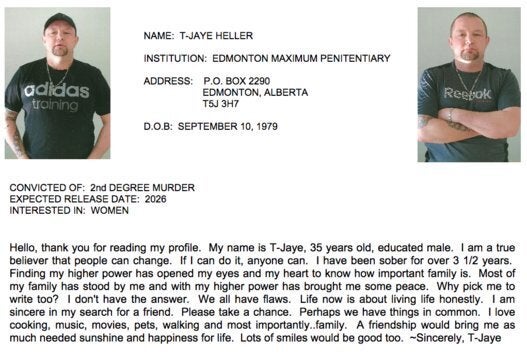 Alberta Convicts Looking For Love Online
Many convicts don't have Internet access but many list an email address or Facebook page, apparently updated and checked by friends or family.
A spokesman for Public Safety Minister Steven Blaney called the website "outrageous and offensive to victims of crime."
With files from The Canadian Press