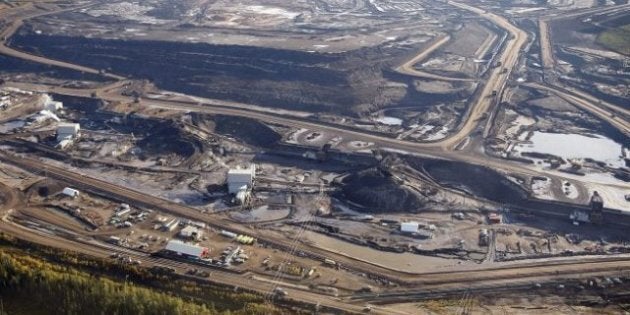 Alberta's government will collect $1.2 trillion in royalties from the oil sands over the next 35 years, and emissions from oil and gas extraction are expected to triple during that time, a new report from an industry group says.
That stunning number -- equivalent to the entire annual economic output of Australia, or two Switzerlands, and equivalent to 10 times the annual budget of the province of Ontario -- will likely be welcomed by Albertans who can look forward to decades of budget surpluses and low taxes, but will likely raise alarm among economists about the future shape of Canada's economy.
"While technological innovation within the oil sands industry (in addition to carbon capture and storage) is expected to help reduce these emissions, the emissions are still expected to rise," the report states.
Its base scenario foresees an increase in carbon emissions from 45 million tonnes currently to 159 million tonnes per year by 2045 -- an increase of 3.5 times, roughly the same as the increase in oil output.
Including the oil sands, Alberta has 170 million barrels of proven oil reserves -- the world's third-largest supply, behind only Saudi Arabia and Venezuela.
The report predicts the royalties Alberta collects from the oil sands will double within four years, to $10 billion per year, reaching $30 billion in 2024 and $52 billion in 2040.
But Alberta's emissions rules mean oil producers will pay in the billions, the report states. Assuming the provincial rules remain the same as they are today, oil producers will see their emissions penalties rise from $747 million in 2011 to $12 billion annually by 2045.
Alberta's green rules require companies to buy carbon offsets at $20 per tonne for anything above their emission target this year. The amount paid is to be increased incrementally, by 4.5 per cent per year over the next 35 years. In total, the industry will have paid more than $200 billion in compliance costs by 2045, the study predicts.
The report will likely raise new concerns among some economists concerned that increasing dependence on energy exports is damaging Canada's other economic sectors.
As oil sands profits and royalties grow, the economic gap between Alberta and the rest of Canada continues to expand. This can be most obviously seen in federal transfer payments, which equalize provincial revenue between "have" and "have-not" provinces.
Canadian economists have been warning for years that excess reliance on oil and gas could cause Canada to suffer from "Dutch Disease," which occurs when a country's currency rises in value as a result of an oil boom, making non-energy industries uncompetitive in the global economy, and "hollowing out" the country's manufacturing and knowledge base. This phenomenon occurred in the Netherlands in the 1960s and 1970s, hence its name.
Ontario Premier Dalton McGuinty recently found himself in a spat with Western premiers when he complained that the "petro-dollar" was driving manufacturing out of his province.
But that drew a sharp rebuke from Alberta Premier Alison Redford, who called McGuinty's argument a "false paradigm."
"We know how the value of the dollar works," she said. "It's in relation to an overall national economy. The reason the Canadian dollar is high is partly because the United States has been going through some economic difficulties."
Infighting among provinces is not the only front where the oil sands are causing controversy. Another front is the Keystone XL pipeline, whose proposed construction to carry Alberta oil to Texas refineries has caused numerous protests in the U.S. Keystone builder TransCanada Corp. recently announced the start on construction of the southern leg of the pipeline, even as a final decision on the matter awaits the White House in 2013.
Opponents of Alberta bitumen argue it is a particularly high-emission form of oil, but oil sands industry backers argue that characterization is unfair, as oil sands product is only slightly more polluting than Venezuelan crude, which doesn't face the same "dirty oil" label from the EU.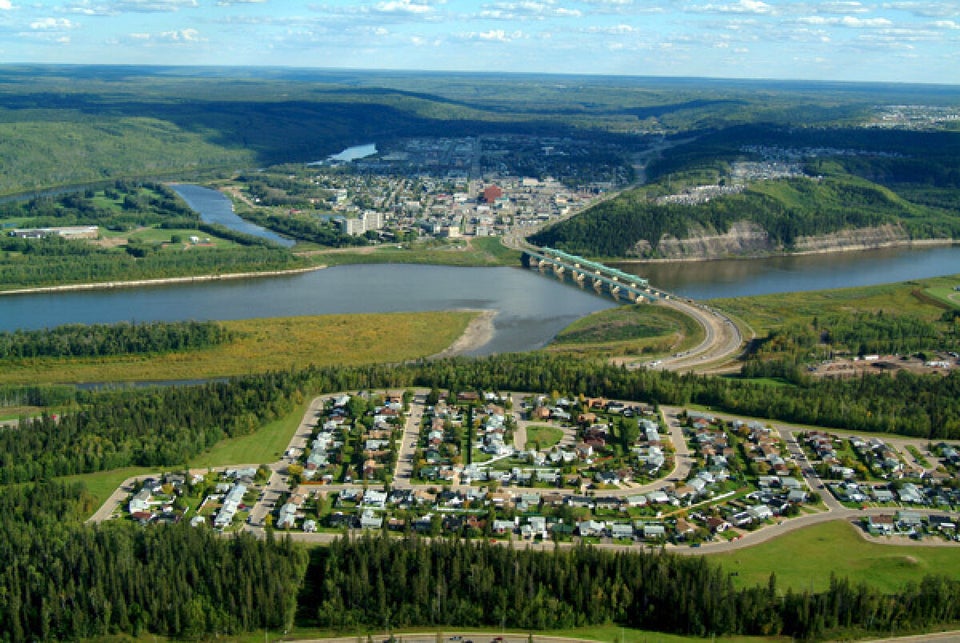 Facts About Fort McMurray, 'Oilsands City'