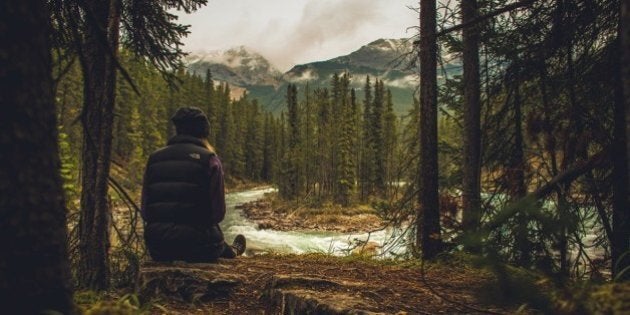 When Cory Johnn isn't off on an adventure around the province, he's home in Edmonton shooting stunning portraits of local business-owners and makers.
The Alberta photographer's "The Original Self" series is a fascinating glimpse into the lives of some of the most captivating young Edmontonians — capturing designers, bartenders, writers, and artists in their homes or workspaces.
Johnn spoke to The Huffington Post Alberta about his work, and shared some of his incredible photos.
Q: Where did you grow up and where do you currently live?
A: I had the privilege to grow up in the amazing city of Edmonton, with no intentions to move, but rather grow with the city.
Being surrounded by such a diverse backdrop offering prairies and mountains-capes within a few hours in each direction. It's the perfect province to live in and offers so much to do.
Q: How long have you been shooting photos?
A: I have been shooting photos for close to ten years now, having purchased my first DSLR camera back in 2007 and only starting to take it seriously since around 2010. I also have a background in professional video production for the past five years — these two avenues go very well hand in hand.
Q: What are your favourite locations to shoot?
A: Some of my favorite locations to shoot are in and around the town of Jasper, Alta.
I feel that Jasper National Park offers the best mountain range, paired with the most locations and lakes to easily access compared to other national parks.
Edmonton is also a natural pick for me, as I love to show off the city in a new light that others may have not envisioned.
I really love applying my different and gritty style to the most cliche locations to give them a fresh breath of air. That being said, I love to challenge myself with familiar locations.
Take a look at some of Cory's photos. Article continues below.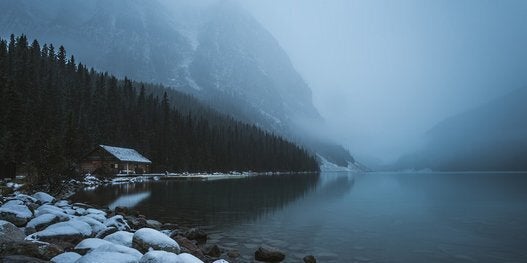 Cory Johnn Photography
Q: What are some challenges of shooting adventure photography?
A: The biggest challenge of adventure photography is standing out from the pack. There seems to be so many trends these days with famous photo locations and once a few big Instagrammers highlight a specific spot, it seems that everyone flocks to capture the same sort of image.
This is where my last answer comes into play, and luckily having so many famous photo locations right in my backyard. I love to challenge myself with these famous spots, and try to show them off in a very different light. That being said, I try not to follow any trends, but stay true to my style and keep photography fun.
Q: Can you tell me a bit about your "The Original Self" project?
A: The Original Self started off as a personal project to build my portraiture, lighting and directing experience, not really knowing the direction I wanted to take it in. It was more of a learning experience starting off.
I had initially asked some close friends to participate in this project, so I could build my portfolio of portraiture work. I quickly found my love of photographing people in their unique spaces, working with what they called home or where they spent their nine to five.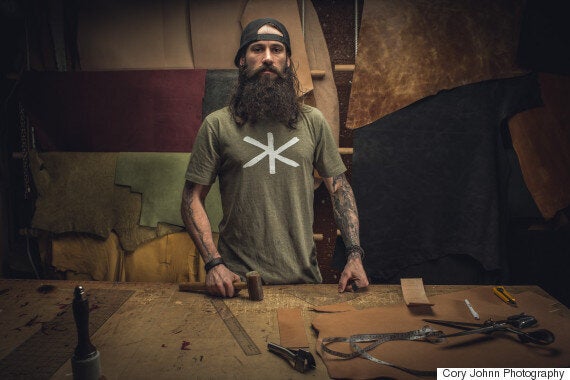 Kyle Closen of Clo's Custom Leather Goods poses for a portrait. (Photo: Cory Johnn Photography)
This project really lets me express my cinematic and gritty style that I have developed with shooting so many of these unique people in their spaces. My main goal with this project is to keep it local to Edmonton, as I love this city and want to show what all these great people are doing to make a change.
Q: Your portraits capture something special about your subjects. What's your advice to people who want to learn how to take great portraits?
A: My biggest advice for a new photographer wanting to pursue portraiture work is to really try and connect with their subject on a personal level. One thing I always do before starting a shoot with my subject is to sit down and strike up a simple conversation, asking some very generalized questions to figure out what they are all about.
The camera is a very intimidating thing and acts as a barrier as well as a safety net that a lot of new photographers do not realize.
Be personable, make jokes, ask questions and show them what you've shot!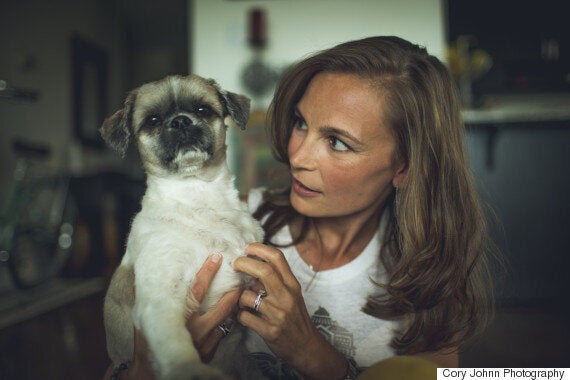 Paleo blogger Martine Partridge poses for a photo with her dog. (Photo: Cory Johnn Photography)
Q: What do you like to do when you're not taking photos?
A: When I am not out and about taking photos, I am a big fan of finding new places to eat or enjoy a coffee and people watch.
I also love to learn, I have such an interest in how things are created, be it movies and how they are shot, tech and how it works seamlessly with people, or even just how a photograph is made. One thing that I have been into since my early teens, and still am to this day is computer games. This is something that I will always find time to do and keep as one of my day-off activities. Other things would include camping, hiking, canoeing and anything outdoors.
Popular in the Community