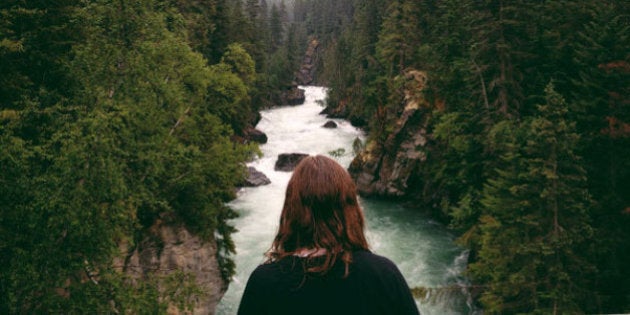 Never before have we seen such a dreamy Alberta.
We became introduced to Edmonton wedding and lifestyle photographer Randee Armstrong's work a few months back and could not wait to feature her creative and emotional work as March's Alberta Photographer of the Month.
We love the dream-like quality of her photos, not to mention her stunning models. The stark Alberta fields and skies take centre stage in many of her photographs, setting the tone for these ethereal images.
Randee was awesome enough to share some of her photos with us and answer a few questions:
Q: Where did you grow up and where do you currently live?
A: I grew up in Terrace, B.C. but have lived in Edmonton for about 10 years now.
Q: How long have you been shooting photos?
A: When I was 15 my dad gave me his old Canon T70 film camera, before that I used to buy disposable cameras pretty much weekly.
Check out more of Randee's work. Interview continues below: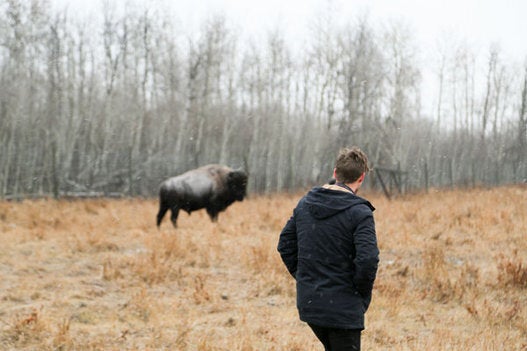 Randee Armstrong Photography
Q: Do you shoot photos professionally, or just for fun?
A: Both, I have a wedding/lifestyle photography business with another really talented photographer, Zach Ayotte, and then I take photos for myself as much as possible. I am really into putting people in different nature settings and seeing what I can come up with.
Q: What about Alberta inspires you?
A: The emptiness of the landscapes are something I am absolutely in love with, the prairies have such a weird calm, yet eerily beautiful effect on me. But that doesn't mean I don't appreciate the mountains as well, I LOVE the mountains, I grew up in the mountains and try to get out to Jasper/Banff as much as possible but I had that back home as well. So for me, for sure the never-ending fields are just so beautiful.
Q: What's the most unusual, remarkable thing you've ever had happen while taking photos?
A: That is a hard question. I guess sometimes everything just lines up the way you need it to and I always find that quite remarkable because that is not the case a lot of the time. As far as unusual, once when I was taking photos of girls without pants in the river valley people were walking by and some of them would slow down and stare but some would RUN! I am not even kidding you. I guess I was going for creepy beautiful but I didn't think we would actually be creeping people out.
Q: Have you ever found yourself if a scary situation while shooting?
A: I am known for being quite klutzy so really everything is scary for me. Anytime I step out onto a little cliff or stand near the water I think to myself 'DO NOT FALL'.
Q: What do you like to do when you're not taking photos?
A: Anything with my daughter, she is six and SO much fun. We like to be outside and we like to eat. Sometimes we combine the two. She usually serenates us for whatever it is we are doing which makes everything more fun.
Follow more of Randee's work here: