First, Alberta Premier Rachel Notley and her "Notley Crue" swept into office, defeating a decades-long Progressive Conservative dynasty.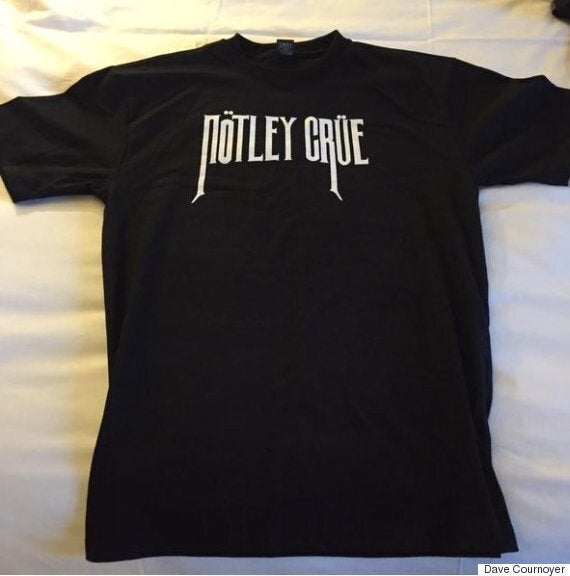 Now, it appears that a number of Alberta politicians can claim rock star status.
The following tweet was posted by Chima Nkendirim, Calgary Mayor Naheed Nenshi's chief of staff, on Tuesday.
NIN, of course, is a reference to the industrial act Nine Inch Nails, the group behind great songs such as "March of the Pigs" and "Closer."
It seems their famous acronym has a secondary purpose: as a reference to Notley, Nenshi and Edmonton Mayor Don Iveson.
The shirts were unveiled as Notley met with Nenshi and Iveson for "substantive talks" about flood mitigation on Monday and Tuesday, CBC News reported. Iveson wasn't present for a photo with the shirts.
Twitter user albertaboy thought the slogan was lame.
But Nenshi said that was the point.
Alberta's premier and the mayors of its biggest cities are certainly in this together. And that's no "Terrible Lie."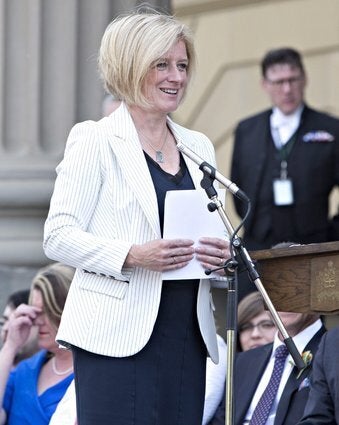 Rachel Notley's Cabinet