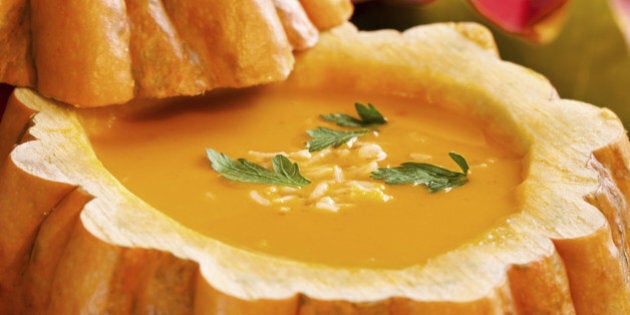 Many, if not most Albertans, are likely not aware that Alberta's Premier need not be elected in order to remain in power; he may not have a seat in Legislature or carry the responsibility of being accountable to constituents, but ─ if appointed by the Lieutenant Governor ─ can still hold arguably the highest seat in our Legislature. He can remain there, unelected, ostensibly by virtue of his position within the party in power, even despite the line-in-the-sand division between Party and Caucus our government recognizes. Which is why Jim Prentice doesn't actually need to win his seat in the Calgary-Foothills constituency, and why he didn't need to attend the all-candidate debate held there on October 15.
He [Prentice] has held almost daily media events since becoming premier, but they have all taken place at planned and highly-controlled events. An all-candidates forum is an uncontrolled environment where Prentice would be forced to engage with his opponents, which could cause potential embarrassment to the new premier.
I'm not suggesting that Prentice doesn't want to win, or that he isn't acutely aware of the anger and futility many Albertans would feel should he remain premier without a seat in legislature. No, he knows it's in his best interest, and in the best interest of his party and government, to hold an elected seat; but as we saw during the 2011 Calgary Centre federal by-election ─ during which then-PC candidate, Joan Crockatt, missed her fair share of forums ─ conservative candidates in Alberta don't necessarily feel they need to be present to be seen and heard, or even elected. For a government "under new management", there's more than a whiff of the arrogance and entitlement that saw the end of former premier Alison Redford last year ─ a reputation the Alberta PCs have since attempted to distance themselves from and struggled to shake.
Which is why, on Wednesday, October 15, during an all-candidates forum for Calgary-Foothills, a pumpkin took the place of Premier Jim Prentice. Growing up, we've all heard the story of Cinderella, and how a pumpkin was transformed into a magnificent coach. But this is the first time I've heard of a Premier turning into a pumpkin, or vice versa, as the case may be.
Pumpkin-themed editorials abound this time of year, from the plethora of pumpkin-spiced foodstuffs to evermore creative and elaborate Jack-o-Lantern carvings. Pumpkins are ─ some might argue ─ the quintessential emblem of the season. But now that this seminal squash has broken into provincial politics ─ alighting a frenzy of social media comments and parodies ─ it's possible this whole by-election nonsense has gone a bit too far. Perhaps it's time to take a step back from the campaigning and politicking and return to what's truly important this October: pumpkin everything.
I love autumn, not simply because my birthday falls into this colorful season, but for the leaves; for the crisp, fresh air; and of course, for the pumpkin-flavored goodies. One of my favorite autumn dishes to make is a hearty soup; I make heaps and heaps of warm, creamy soups in a variety of flavors, textures, consistencies and colors. It's the ideal dish to serve on a frosty night, and it freezes easily for those days where you don't have time ─ or can't be bothered ─ to cook. And so, I thought I would offer some respite from the political mire with my twist on the classic pumpkin soup.
6 cups chicken stock or vegetable stock
6 cups pumpkin, cubed (fresh or previously frozen is fine)
¼ cup white wine (optional)
1 teaspoon fresh, chopped thyme
2 teaspoons fresh, chopped cilantro (finely chopped)
salt, pepper, cinnamon, ground nutmeg, dill, ground cloves, curry powder, and other ingredients to taste
1. Spread your cubed pumpkin over a baking sheet and drizzle with olive oil; sprinkle with salt, pepper, dill, ground nutmeg, and cinnamon; toss together and bake in a 400F oven for 45 minutes or until golden brown and soft
2. While the pumpkin in roasting, chop your large onion, drizzle with olive oil and brown over medium heat; season with garlic, thyme and cilantro
3. Once pumpkin has been removed from the oven, heat 6 cups stock in a pot and add pumpkin puree; add chopped, browned onions. Deglaze the pan using white wine and add mixture to soup
Note:You can either puree your pumpkin in advance or ─ as I prefer ─ add roasted, cubed pumpkin to the chicken/vegetable stock and puree together slowly and carefully until smooth using a hand blender
4. Bring to a boil; reduce heat and flavor to taste. I suggest:
Sprinkle liberally with disappointment; if not available, substitute ½ teaspoon pessimism, or equal parts frustration and cynicism
One heaping spoonful entitlement; add more if required
A pinch of mistrust goes a long way, as does ground cloves, so moderation is key
A sprinkle of curry powder, cinnamon and nutmeg to taste, depending on preference toward sweet or savory creamed soups
1 ½ cups fiscal irresponsibility
Crumble in one handful broken promises
5. Simmer on low for 30 minutes uncovered, stirring occasionally
6. Add whipping cream, stirring continuously to prevent scalding
7. Serve immediately with a thick, buttered slice of raw deal and enjoy
Prep time: Approximately 20 minutes
Cook time: Approximately 1 ½ hours
Cost to the public: $14.5 billion