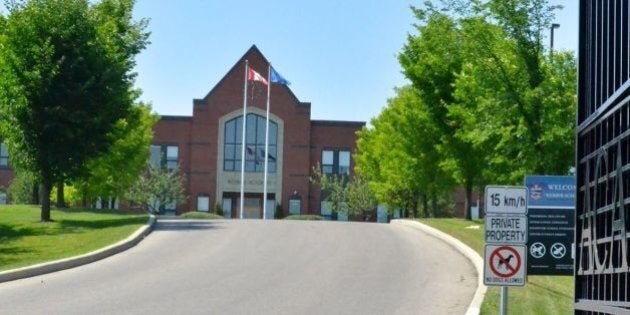 Albertans are fed up with seeing public money fund private schools, especially after the historic deficit unveiled in the province's latest budget, according to a recent poll.
A Mainstreet Research poll released Monday suggests nearly two-thirds of Albertans don't want to see taxpayer money supporting private schools.
61 per cent don't want private schools publicly funded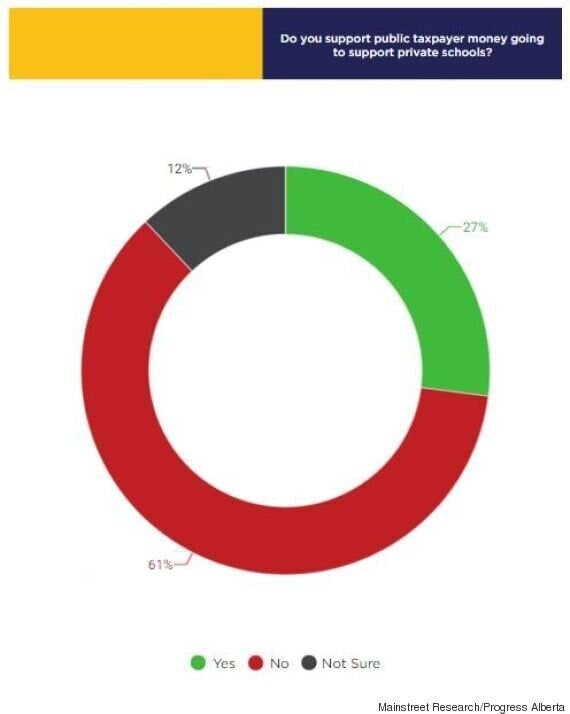 (Graphic: Mainstreet Research/Progress Alberta)
Mainstreet Research polled 2,498 random Alberta residents by phone between April 15-16. Results were weighted by geography, age and gender based on the Canadian census. The poll has a margin of error of 1.96 percentage points, 19 times out of 20.
Last week, Conservative MLA Ric McIver raised a private member's motion urging the provincial government to "affirm its commitment" to giving parents free choice over delivery of private and public education programs.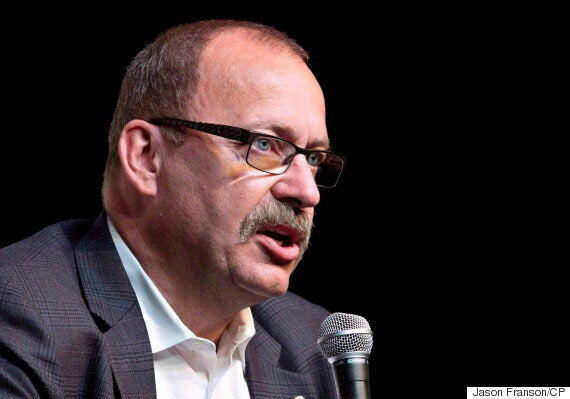 Ric McIver speaks in Edmonton on Aug. 21, 2014. (Photo: Jason Franson/The Canadian Press)
McIver was expelled from the legislative assembly Monday, after yelling at the speaker and refusing to sit down during a debate over an amendment to his motion.
Debacle over the motion and amendment raised debate over why public money is still being allocated to the province's private schools.
The Interim Alberta PC Leader was allowed to return on Tuesday.
"Why is the government spending $200 million of taxpayer money a year on private schools?"
On Tuesday, the Edmonton Public School Board motioned to send a letter urging the NDP to phase the public subsidy for private schools back to public school boards.
"While we acknowledge that private schools have a right to exist, we do not believe they have a right to a public subsidy," reads the motion, put forward by trustee Michael Janz.
He called public education a "cornerstone of our democracy."
"If a parent wants to choose a different program or educational journey, or even a boarding school, that is their right to choose and pay for themselves," he said.
In the 2016-2017 school year, private schools and private early childcare operators will receive a total of $248 million from the government, according to the Alberta Education website.
Private school students make up five per cent of the student population in Alberta.
Thoughtful use of tax dollars 'more essential than ever'
"If a parent wants to choose a different program or educational journey, or even a boarding school, that is their right to choose and pay for themselves."
"The province's daunting financial difficulties make it more essential than ever to put public funds in the places where they will do the most good," said Joel French, executive director of Public Interest Alberta in a media release.
"Our public school systems are stretched to the limit, and Alberta's government needs to make a clear commitment to strengthening public education."
According to Alberta Education, private school funding comes from "provincial general revenues, tuition or instruction fees paid by parents, and private fundraising."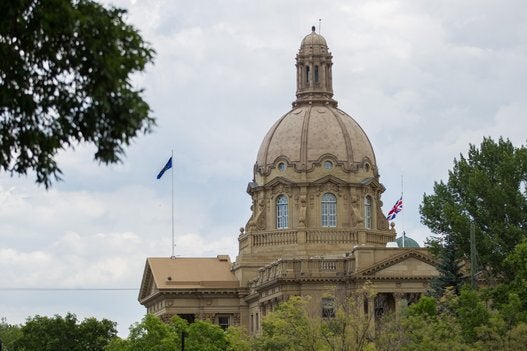 Alberta Budget 2016
Popular in the Community