As people across southern Alberta begin to dig out from a massive 25-centimetre dump of snow, motorists faced a slow-moving morning commute.
Heavy snow combined with strong winds in much of the area wreaked havoc on the highways, especially on Sunday.
RCMP declared a state of emergency Sunday evening and advised drivers to stay off the roads, or to pull into the nearest town and sit tight.
Story continues after the slideshow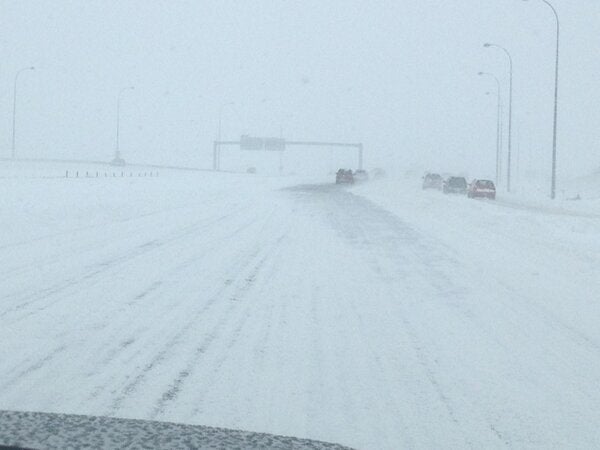 Southern Alberta Snow Storm - March 3, 2012
Highway 2 reopened to drivers late Sunday night, but officials warn it may still be very slippery. Strathmore RCMP have also re-opened the TransCanada Highway between Highway 24 and Highway 797 following a multi-vehicle crash.
Despite the wallop of white stuff, the city has yet to declare a snow route parking ban, but says it will make 15,000 kilometres of Calgary streets a top priority for snow clearance Monday morning.
"We were out there before the snowfall came," she said. "We have all our available equipment out there. Our staff is going to be out all day long to do the best we can."
Environment Canada forecasts a few centimetres of snow for southern Alberta Monday. Monday's high is expected to hit -5 C.