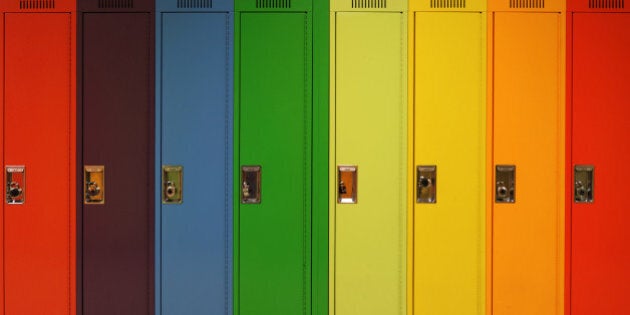 Progressives need to celebrate their victories. Here's a story to put a smile on your face.
A letter published Nov. 22, 2016 and addressed to the parents and families of Strathcona Christian Academy makes one thing clear: they're only allowing a Gay Straight Alliance or GSA at their school because they have to by law. They're based in Sherwood Park, just east of Edmonton, but if you listen carefully you can hear them gritting their teeth all the way in Calgary.
The students at the school who started this club are heroes who deserve our thanks. They are the social justice trailblazers of our time. It takes an incredible amount of courage and leadership to actually go to the principal at an outwardly Christian school and ask to start a GSA. To those students, you have my admiration and my respect.
This is what Bill 10 was put in place to do and it is working.
Students all over Alberta need to know that if it can happen at Strathcona Christian Academy it can happen at their school, too. We need to celebrate these victories in Alberta. Share this story far and wide. This is what Bill 10 was put in place to do and it is working.
Private school turned public
Strathcona Christian Academy is a public school. It was founded in 1980 as a private school until it joined Elk Island Public Schools in 1998 and became a fully publicly funded institution. It has approximately 590 students from Grade 7 to 12.
In its education plan it identifies Bill 10 as one of the greatest challenges facing the school and that they will "continue working on this issue to come to a workable solution that attempts to satisfy all it stakeholders. It is recognized that this is a very divisive issue and paramount is the safety of our students."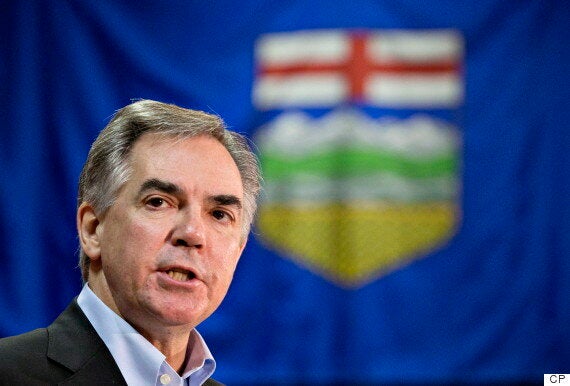 In the letter, the Strathcona Christian Academy Society recognizes that "our school principals are are legally bound to all aspects of the School Act," and that they would "prefer that peer-support networks are not targeted to a specific group of students."
The support club in this case will be called SAGA (Sexual and Gender Acceptance) and not a Gay Straight Alliance. It will get a staff liaison and according to the letter it will be supported by the Strathcona Christian Academy Society Board, the Sherwood Park Alliance Church Elder Board and the pastoral staff of Sherwood Park Alliance Church.
They also take pains to point out to the families and parents of Strathcona Christian Academy that while they have to allow a GSA, they don't have to like it:
"Be assured that instruction and guidance within our schools will continue to privilege the conviction that God's original intent was sexual union reserved for full expression within the context of a marriage covenant relationship between a man and a woman.

The SCA Society board is significantly concerned will Bill 10 and the manner in which it has been enacted into law. We will continue to work closely with our Elk Island Public School Trustees and Superintendent as we navigate this legislated landscape. We continue to seek God's guidance on the important matter and ask for your continued strong support for our Christian culture at both of our campuses."
Talk about creating a safe and caring environment for at-risk and bullied LGBTQ youth.
What is Bill 10? Why is it important?
These after school support groups literally save lives.
It wouldn't have come to pass without a very similar private member's bill brought forward by Liberal MLA Laurie Blakeman. The bill ensures that if students ask for a Gay Straight Alliance that they get one, they can call their GSA any name that they like and the GSA has to be on school property.
The research on GSAs shows that these after school support groups literally save lives. When a school has a GSA it reduces the risk of suicide for all students. And while conservatives like to mock the idea of a safe space, the existence of these safe spaces for bullied teens saves lives.
Bill 10 is part of the PC legacy
It's worth going back and reading the Hansard of what then-PC education minister Gordon Dirks said about GSAs before the final vote:
"Most importantly, in my travels around the province I talked with numerous students who are directly affected by gay-straight alliances. If you could have joined me in these conversations, Mr. Speaker, you would have heard students talking about the taunting, mocking and bullying they have suffered because of their sexual orientation. You would hear them speak of parents who don't understand them, of online bullying and of suicidal thoughts.

They told me, sometimes in tears, how alone and helpless they have felt when caring friends and sympathetic teachers are not around them. But when I asked them, 'Tell me about your GSAs,' their faces brightened, and with animated voices they would tell me about their GSA, how it helped them feel safe at school and how they now felt valued, respected, and welcomed.

... there is no question that the vast majority of Albertans with whom I interacted spoke in favour of ensuring that kids who want to form a GSA club in their school should be able to do so."
Now, the PC party of Alberta is in the middle of a leadership race. Two of the leadership candidates, Stephen Khan and Richard Starke, were PC caucus members when Bill 10 passed and they presumably voted for it. Does their support for Bill 10 still stand? Are they proud of this bill's legacy?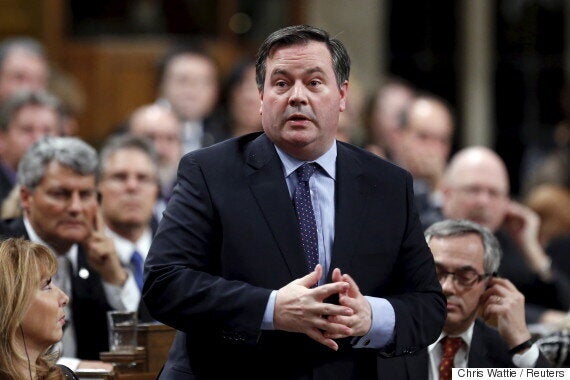 Arch-social conservative Jason Kenney is also running to be leader of the Tories. In a Parents For Choice in Education questionnaire he agrees with the statement that parental consent should be mandatory for a child's participation in any after school activity. Kenney essentially wants to out students who are in a GSA to their parents.
The fight for Bill 10 was a fight that all progressive Albertans should be proud of.
Where do the PC leadership candidates stand on Bill 10? Would they keep it as-is? Would they out students to their parents? Exactly what kind of compromise would Jason Kenney negotiate with a recalcitrant school board if he was premier? We don't know the answers to these questions, but they need to be asked.
But let's take a moment to celebrate the success of Bill 10 and the recent formation of a GSA at Strathcona Christian Academy. The fight for Bill 10 was a fight that all progressive Albertans should be proud of. But the progress made on this issue is by no means guaranteed. There is danger on the horizon and we have to keep fighting and keep organizing so that all students have a safe place to go school.
Follow HuffPost Canada Blogs on Facebook