A severe thunderstorm hit southern Alberta Tuesday afternoon, bringing huge chunks of hail and flash floods.
Calgary firefighters also responded to two house fires caused by lightning strikes and over 60 emergency calls related to the storm.
In south Calgary, the communities of Woodbine, Cedarbrae and Canyon Meadows were hit with floods.
One Calgarian shared a video of his bus ride through Woodbine on Twitter.
South of Calgary, High River and Okotoks were hit with massive amounts of hail.
All in all, it was just another June day in Alberta.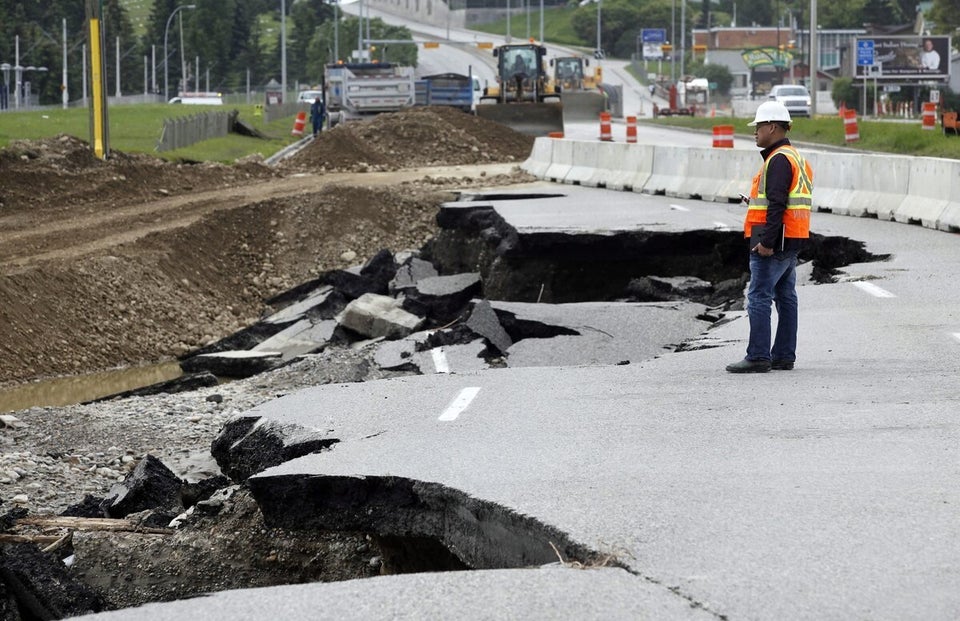 Powerful Images From The Alberta Floods
Popular in the Community