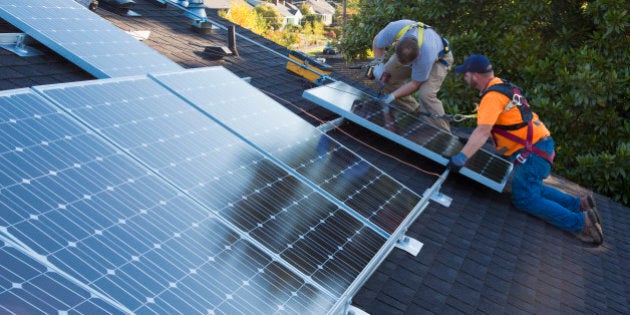 "Rather than subsidize the past we need to invest in the future."
Since time immemorial Albertan politicians have talked about diversifying Alberta's economy but now the Notley government has taken the single biggest step towards diversifying our economy since Imperial Oil hit a gusher at Leduc #1 in 1947.
66 per cent of per cent agree that phasing out coal will accelerate investment in clean energy technologies in Alberta
75 per cent of respondents agree that phasing out coal will improve the air quality and the health of Albertans
79 per cent of respondents agree that the government should create a community development fund to help communities by the phase out of coal
The poll also found more people support the three planks of the Alberta government's climate change plan than oppose it.
48 per cent support coal phase out with 36 per cent opposed, with a majority of both Edmontonians and Calgarians supporting the policy
47 per cent support a carbon tax with 41 per cent opposed
47 per cent support a carbon emissions limit on the oilsands with 37 per cent opposed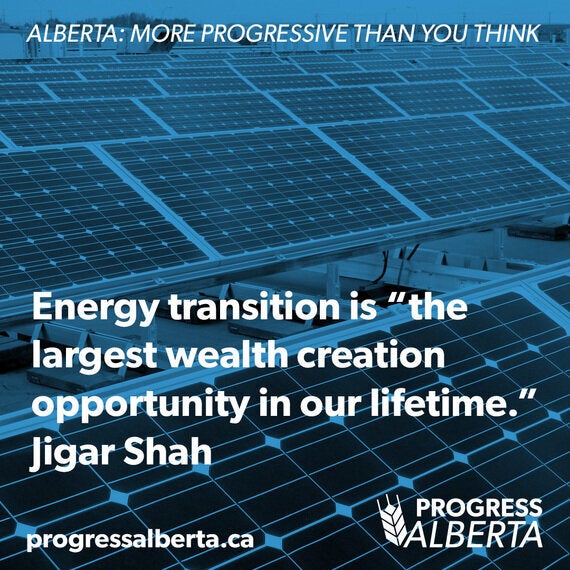 The technology is mature and solar panels are cheap. The United States is setting installation records for rooftop solar panels every quarter. The United States is also way, way ahead of us when it comes to utility scale solar power as well. And what unlocked this vast amount of investment wasn't some technological breakthrough, it was innovation on the finance and business model side.
Thankfully downtown Calgary is full of people who understand finance and love to make deals. Alberta's entrepreneurial spirit is one of our natural advantages and there's no reason to believe that it's disappeared simply because the price of a barrel of oil is currently in the dumps.
And it's already happening. The town of Devon, a small town south of Edmonton, is literally an oil and gas company town. Imperial Oil created it after they struck oil with Leduc #1 -- Alberta's first oil strike. And the mayor of Devon, Stephen Lindop, is positioning his city for the coming solar revolution.
"We're an energy community, we're just transitioning from oil and gas to clean, green energy and the community is quite happy about it," says Lindop.
Devon is in the planning stages of a homeowner incentive program for rooftop solar. They've installed a 100-kilowatt solar panel project on their community centre and they're looking to install more on town buildings.
"It's saving us money right away and it will save us money in the long term as well," says Lindop.
Devon is also looking to put in an exciting and innovative solar project on 140 acres of brownfield on an old Imperial Oil site in town.
"It's going to be a phenomenal opportunity if the province puts in the right incentives. There could solar panels put on buildings and homes across Alberta which would create all sorts of jobs and help diversify our economy," says Lindop.
Not only is there an opportunity for a thriving, diversified economy but the positive health effects from phasing out coal also save our provincial government real dollars. Devon is relatively close to several major coal fired electricity generation plants in Alberta. The town could see real health benefits from coal phase out.
Joe Vipond is an emergency doctor based in Calgary and one of the co-coordinators of the Alberta Coal Phase Out campaign. "We have an air pollution problem in Alberta. Coal is a big part of that problem and the government has quite rightly chosen to act," says Vipond.
"As far as financial costs go, that's $300 million a year. That's mortality costs, hospital costs and costs from missing work or school from something like asthma or cardiopulmonary disorder."
That $300 million figure comes from a 2013 report written by the Lung Association, the Asthma Society of Canada, the Canadian Association of Physicians for the Environment and the Pembina Institute. The report can be found here.
Devon is Alberta's future in a nutshell. It got its start in oil and gas but it's smartly transitioning to a lower carbon future while there's still time.
Follow HuffPost Canada Blogs on Facebook
Popular in the Community