Don't call it a comeback. Not a big one, anyway.
Alberta's economic growth is set to beat all Canadian provinces next year and the one after, says a TD Provincial Economic Forecast released Thursday.

Alberta is set to see GDP growth of over two per cent in 2017 and 2018, thanks in large part to rising oil production and new oilsands projects coming online, the forecast said.
That growth stands in stark contrast with this year, which saw Alberta's economy contract by about three per cent due to low oil prices and the Fort McMurray wildfire.
"While certainly an improvement, the pace of growth is only about half that recorded coming out of the previous recession and economic activity will still fall short of 2014 levels," the forecast said.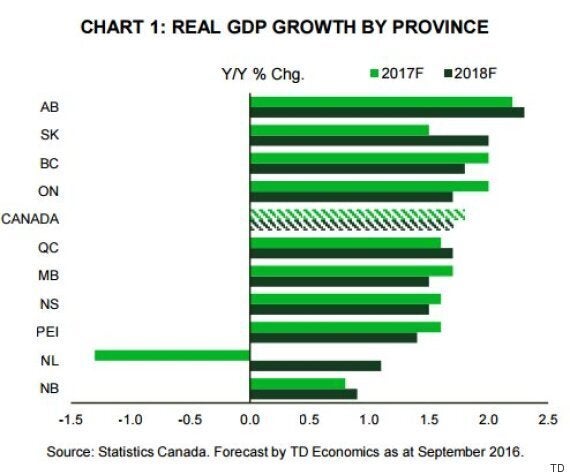 Next year's recovery will nevertheless represent an improvement over Alberta's current fortunes, which saw the unemployment rate jump to 8.6 per cent in July — the highest it's been in over two decades.
The second half of 2016 is expected to be kinder to Alberta thanks to reconstruction efforts in Fort McMurray, which is expected to continue into next year.
But Alberta isn't the only economy that is set to see its situation improve next year.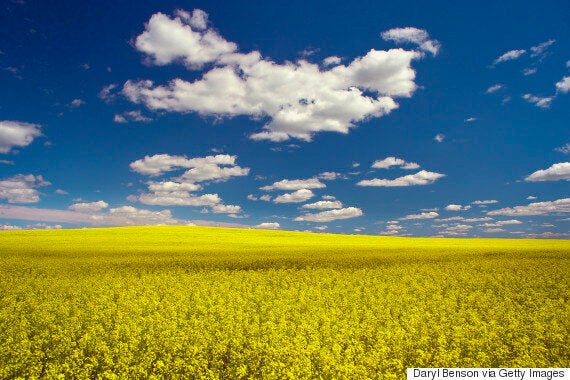 Saskatchewan is also set to recover, with economic growth of 2.2 per cent in 2017 and 2.3 per cent in 2018.
That growth will come on the back of increased potash production and healthy agricultural output.
Infrastructure and maintenance projects should also boost the province's construction sector, TD said.
All of this would represent an improvement over this year, with Saskatchewan's economy expected to contract by 0.4 per cent.
Meanwhile, real estate is set to drag B.C.'s economy down, as the western province is expected to see GDP growth slow from 3.1 per cent this year to two per cent in 2017 and 1.8 per cent in 2018.
TD projects that B.C.'s 15 per cent property transfer tax on foreign buyers will "keep a lid on sales" into early next year. It also believes that housing starts will fall by double digits in the next two years.
Its end could mean that the forestry sector is hit with new taxes if Canada can't reach a new deal with the States.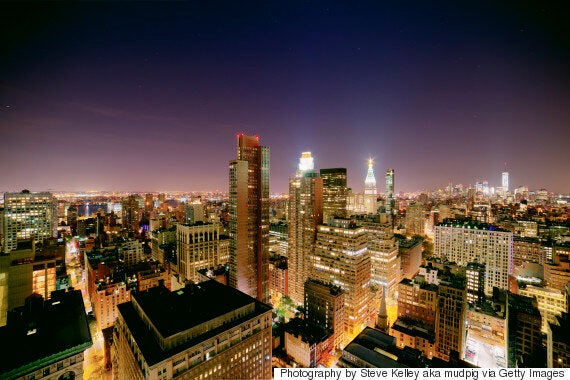 Ontario is also expected to take a hit from housing, as sales and price growth there has reached "unsustainable" levels, TD said.
Ontario's housing market is set to cool in the second half of 2017, with home construction falling steeply over the next two years, the report added.
The province could see some economic support from the manufacturing sector, but it won't be enough to make up for the dip in housing, TD said.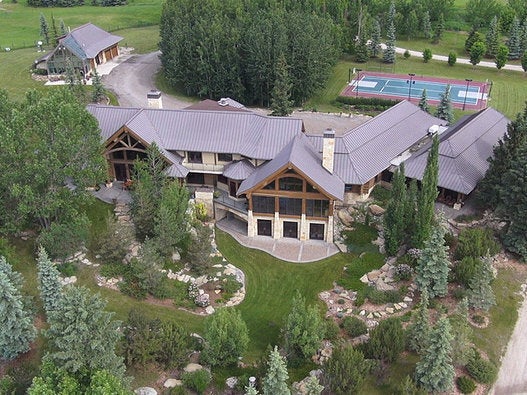 10 Most Expensive Homes For Sale In Alberta (May 2016)