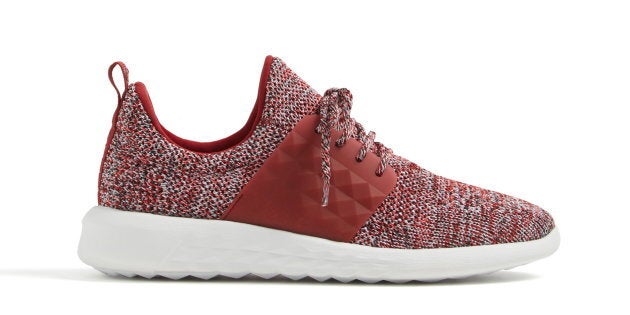 It's a basic human right to receive education, but the sad reality is that not all children are given equal access. In fact, a new report from UNESCO found that 264 million children either never start school or drop out. That's why this Giving Tuesday, Aldo has launched a bold initiative in partnership with Global Citizen to help make education accessible to children all over the world.
The shoe brand released a limited edition "genderless" sneaker called the Aldo Mx. and has pledged to give 100 per cent of the shoes' net proceeds to Global Citizen's "Inclusive Education for All" campaign. The initiative aims to raise US$3.1 billion to fill in funding gaps in 89 of the world's poorest countries by 2020.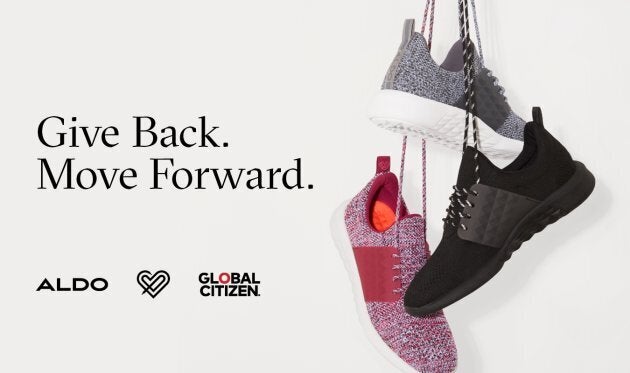 Aldo's partnership with Global Citizen might seem like an odd one, but the truth is that it was a natural fit for the brand, which was looking to further their shoe's message of equality and unity.
"Our goal is to elevate what the sneaker stands for and raise awareness for a project that will resonate with our global community," said Aldo's senior vice president, Daianara Grullon Amalfitano, in a press release.
While this campaign is guaranteed to have tangible results, the question remains: why aren't all children given equal access to education?
To shed light on this, HuffPost Canada spoke to Madge Thomas, the Director of Global Policy & Government Affairs at Global Citizen. According to her, there are six key barriers to education.
1. Poverty
Although this is likely the most obvious barrier, Thomas stressed that it's the most critical. "In a lot of countries around the world, primary school [is] now made free, but secondary school still costs money," she explained. "So it's a huge barrier for children whose parents can't afford school fees. And on top of that, even for primary schools, there are other costs like books and uniforms that go along with it that [families] can't afford."
In addition to this, some impoverished families choose to keep kids out of school because they need extra hands to help support the household, she said.
2. Gender stereotypes and cultural norms
Today, there are still stereotypes, laws, and policies that discriminate against girls and women and prevent them from receiving an education. For example, in certain African countries there are policies that won't allow teen girls to re-enter the school system once they become pregnant.
Discriminatory cultural practices can also interfere with children's education and, specifically, keep girls out of school.
"For example, in a lot of sub-Saharan African countries, there is a tendency still for girls to be subjugated compared to boys," Thomas said. "If the family has the choice between sending a girl to school versus her brother, they will still [keep the girls at home]."
3. The stigma around menstruation
Thomas noted that insufficient toilets and facilities that can make children sick is another factor that can prevent children from getting an education. However, she stressed that the stigma around menstruation and the lack of access to sanitation specifically hinders girls.
"In the case of girls, there's actually not a lot of access to menstrual hygiene management and hygiene management education," she said of schools in impoverished countries. "So that means girls don't know how to manage their periods safely or in dignity, and when they hit puberty, they either miss school when they have their periods or they'll attend and won't participate."
Thomas noted that the girls' lack of participation in school during their menstrual cycle is due to embarrassment. "They don't have the products and services that keep them safe and hygienic and clean, so they actually end up being very embarrassed and don't participate in class," she said.
4. Lack of resources for children with disabilities
Children with disabilities are also at a disadvantage. In impoverished countries, the lack of resources for these kids prevents them from getting the same quality of education as their peers.
Thomas used Malawi as an example. Global Citizen visited a school in the east-African country earlier this year. "[It] was one of the higher-end government schools in Malawi and even there, the access they had for students who were blind, who needed braille books and other things... [they] were really old or run-down materials," she said.
On top of that, children with poor eyesight often drop out of school, since parents either can't afford glasses for their kids or don't know how to find other solutions to education, Thomas added.
5. Lack of mental health services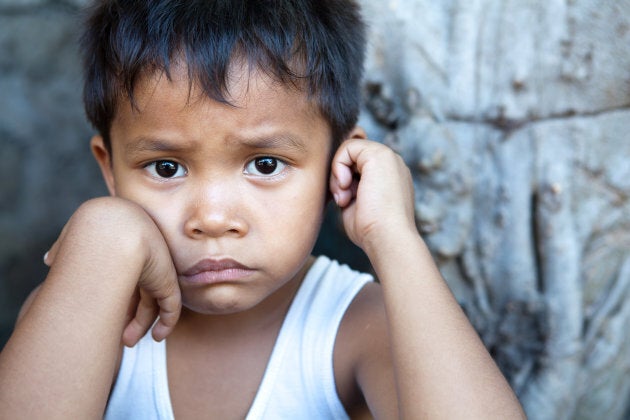 "When adolescents reach the school system, there's a lot of undiagnosed, untreated mental health problems that then prevent children from learning to the extent that they can," Thomas explained.
Specifically, for children who have experienced their country in crises, entering school can be very difficult "because they're still fighting the trauma of what they've gone through and there's not enough mental health treatment to get them through that."
"Girls, particularly, who have been subjected to exploitation or sexual slavery have a lot of trouble entering [school] without that mental health treatment," Thomas added.
6. Ongoing humanitarian crises
And finally, humanitarian crises are becoming a "widespread barrier" for children to get access to education because they force children out of school.
"Terrorist groups and others are actually targeting schools because they know that education is the one thing that can overcome prejudice and extremism," Thomas said.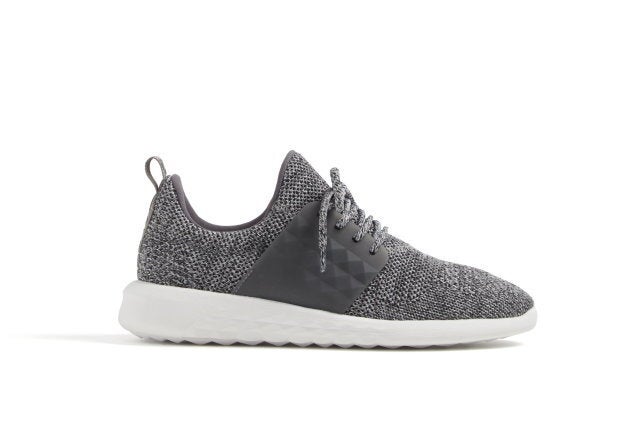 Knowing that so many barriers prevent children around the world from accessing education, it's incredible to think how easy Aldo has made it for people to help make a difference.
The brand's Mx sneaker retails at $90 and comes in three colours: deep red, black on black, and grey mix. They are now being sold in 13 countries, including Canada, the U.S., the U.K. and Singapore.
"Everything starts at home," Thomas said. "So it's not just about the financing, it's also about making sure the system that's financed is robust and inclusive."
Global Citizen has a number of partnerships to help make education accessible to children everywhere. In addition to its campaign with Aldo, the organization is also working with The Global Partnership for Education (GPE) to create initiatives that work alongside local education plans in the world's poorest countries.
These initiatives not only aim to bring more girls to school, but also aim to be more inclusive of children with disabilities and to provide well-trained teachers and other resources to help children overcome barriers.
Popular in the Community