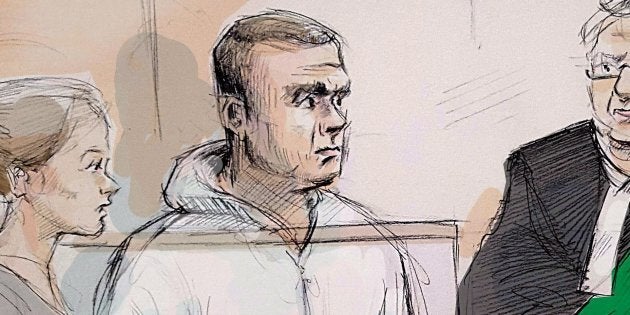 HuffPost Canada has confirmed that a now-deleted Facebook account belonging to Alek Minassian referenced the "Incel Rebellion" in a post that same day, saying it had "already begun."
"Private (Recruit) Minassian Infantry 00010, wishing to speak to Sgt 4chan please," the post read. "C23249161. The Incel Rebellion has already begun! We will overthrow all the Chads and Stacys! All hail the Supreme Gentleman Elliot Rodger!

However, it's impossible to confirm who wrote the post, and some online have doubted its veracity based on the time stamp captured in screenshots.
The term "incel" is short for involuntarily celibate, and originated on Reddit with a large group of mostly young men who were angry about their lack of sexual activity and partially blamed women, according to The Globe and Mail.
A large "incel" community, which had advocated rape, was banned from Reddit last fall in accordance with an updated policy prohibiting content that "encourages, glorifies, incites or calls for violence or physical harm against an individual or group of people," the Guardian reported.
Members of the incel movement use the name "Chads" to refer to sexually active men, and "Stacys" to refer to women who won't date incels.
Related on HuffPost: 6 things to know about Alek Minassian
The post also referenced Elliot Rodger, the 22-year-old who killed six people and injured 14 others near the University of California, Santa Barbara campus in 2014, partially in retaliation for what he saw as rejection from women.
Both the military references and the numbers in the post on Minassian's account could have significance.
"00010" is the military's occupational structure number for infantryman, and the Canadian Armed Forces confirmed to at least two media outlets Tuesday that Minassian was a member for two months in 2017.
A Facebook spokesperson told HuffPost Canada in a statement that Minassian's account was taken down Monday.
The company called the attack "a terrible tragedy and our hearts go out to the people who have been affected."
"There is absolutely no place on our platform for people who commit such horrendous acts. We have found and immediately deleted the suspect's Facebook account."