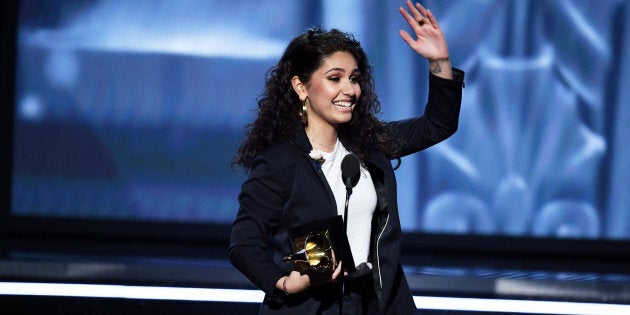 Canada certainly has a lot of reasons to be proud, thanks to Brampton Ont. native Alessia Cara.
Nominated for Song of The Year ("1-800-273-8255"), Best Pop Duo/Group Performance ("Stay" featuring Zedd), and Best Music Video ("1-800-273-8255"), Cara took home the award for Best New Artist, making her the first Canadian-born artist to win an award in the category. She joins a roster of iconic previous Best New Artist winners, such as Amy Winehouse, John Legend, Adele, Lauryn Hill and Chance The Rapper.
"Yeah, you guys have to lower the mic a lot," Cara said as she accepted her award. "I've been pretend winning Grammys since I was young." She thanked her fans for their devotion to her craft, encouraging more people to support authentic artists.
"Support real music and real artists ... everyone deserves the same shot." she said.
On the Grammy red carpet, Cara shared how she felt about being at the Grammy Awards. "I know surreal is a very cheesy thing to say, but it really does feel very surreal and strange," Cara said to E! host Ryan Seacrest.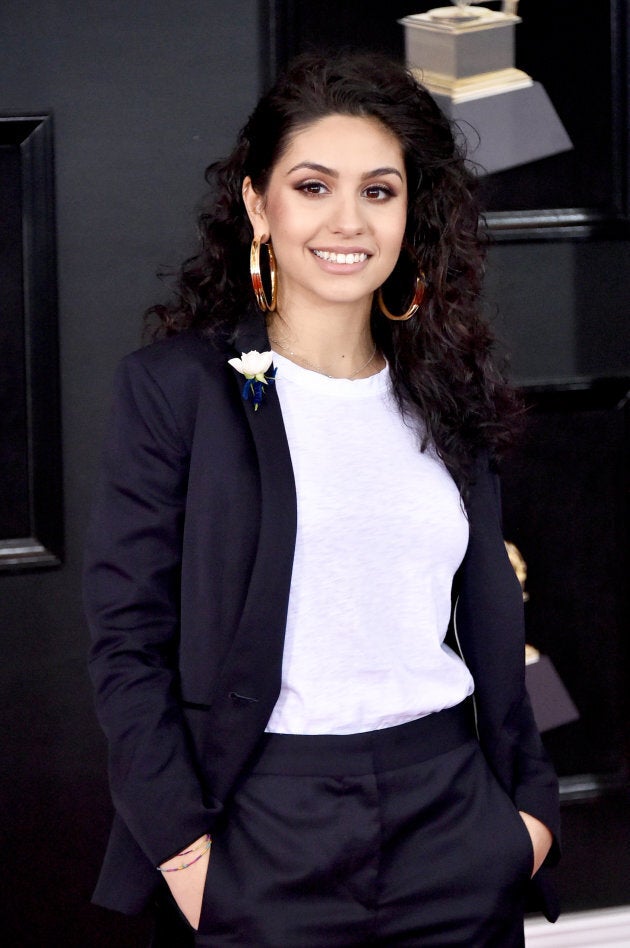 She also voiced her support of the Time's Up movement, which calls for an end to sexual assault, harassment and gender inequality in all industries. The Canadian singer said she felt inspired by the current change and discussions happening in Hollywood and the industry.
"Equality is really important. I don't even think it's about us, I think it's about people who don't have a voice. I have a platform, I'm able to say these things, so I'm trying to speak in anyway I can about women and people who don't have that voice," she said.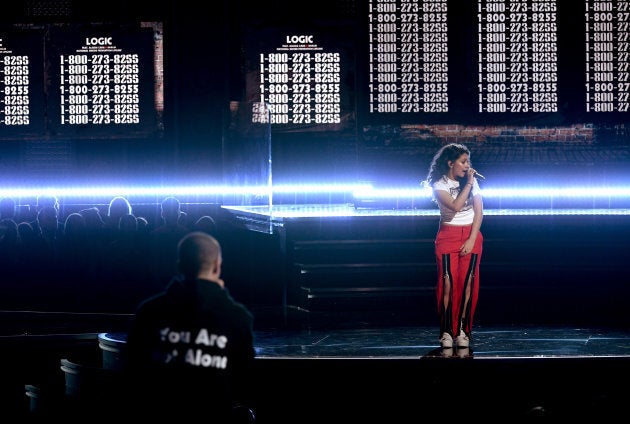 Cara teamed up with Khalid and Logic to perform "1-800-273-8255" as the final performance of the night. The telephone number is the U.S. National Suicide Prevention Lifeline. When the trio performed at the MTV VMA's in 2017, the Lifeline reported a 27 per cent increase in calls, with more than 4,000 visitors from April to October of that year.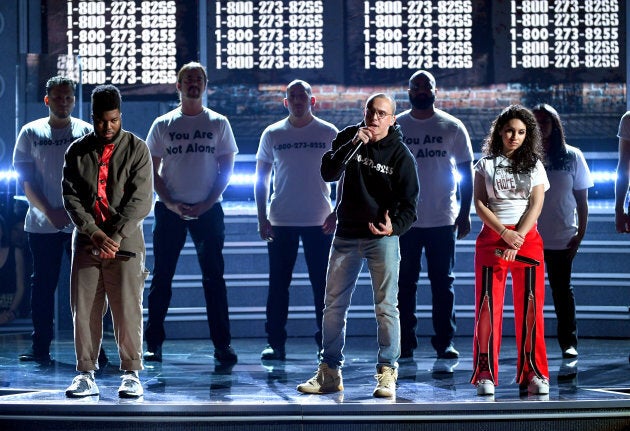 Logic delivered a powerful speech following the Grammy performance saying, in part, "Be not scared to use your voice especially in instances like these ... To all the beautiful countries filled with culture diversity and thousands of years of history ... together we can build not just a better country, but a world that is destined to be united."
With Bell Let's Talk Day on Jan. 31, the topic of mental health is often addressed at this time of year. And dressed in red and white, Cara reminded the nation that no one is alone.