He made a brief court appearance Monday where he was arraigned on six counts of first-degree murder and five charges of attempted murder. Wearing a white jumpsuit and in handcuffs, the tired-looking accused stared at his feet and fidgeted during the hearing.
Police offered no information on what they believe motivated Sunday's shooting, which Prime Minister Trudeau has denounced as a terrorist act.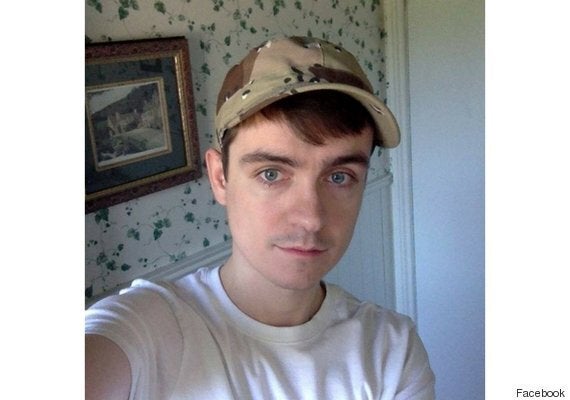 According to La Presse, Bissonnette and his twin brother were bullied in high school. The outlet reports they participated in the Royal Canadian Army Cadets program.
'I wrote him off as a xenophobe'
On Facebook, Bissonnette would often clash with people over politics. To Vincent Boissoneault, a childhood friend, the idea of Bissonnette committing an act of violence never crossed his mind.
"I can tell you he was certainly no Muslim convert," Vincent Boissoneault told The Globe and Mail. "I wrote him off as a xenophobe. I didn't even think of him as totally racist, but he was enthralled by a borderline racist nationalist movement."
The pair would debate when Bissonnette wrote anti-immigration comments and whenever he vocalized support for Donald Trump and French far-right politician Marine Le Pen.
"... he was enthralled by a borderline racist nationalist movement."
Bissonnette carved a reputation on a French-language web group called Bienvenue au refugies (translated as "Welcome Refugees"). Francois Deschamps, who moderates the group, said Bissonnette was known to make incendiary comments.
He described the accused as "unfortunately known to many activists in Quebec for taking nationalist, pro-Le Pen and anti-feminist positions at Laval University and on social media."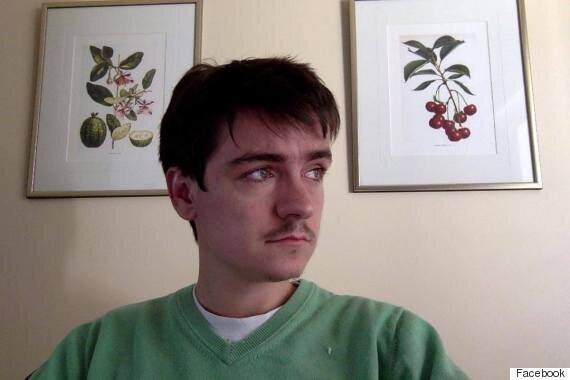 Offline, Bissonnette worked for Hema-Quebec, a non-profit group responsible for managing the province's blood supply.
In a statement about Bissonnette, Hema-Quebec said its primary mission is one of being "devoted to the gift of life." News of the arrest of one of their own sent a "shockwave" throughout the organization, it said.
Witness respects police actions
Belkhadir was released from police custody Monday after investigators changed his status from suspect to witness.
He explained to La Presse he was a helping a friend outside the mosque after the shooting when the sight of someone with a weapon made him flee.
That someone turned out to be a police officer. But his choice to run caught the attention of officers in the area who gave chase to someone they presumed to be fleeing the scene.
The shooting erupted at the Islamic Cultural Centre in the city's Sainte-Foy neighbourhood as Sunday evening prayers were ending. Six people were killed and 19 were injured.
After the attack, a suspect called 911 to indicate he wanted to work with authorities, and waited for officers, said police in a news conference on Monday.
"He was armed and spoke to us about his acts," said Insp. Denis Turcotte. "He seemed to want to co-operate....The suspect said he was waiting for the police to arrive."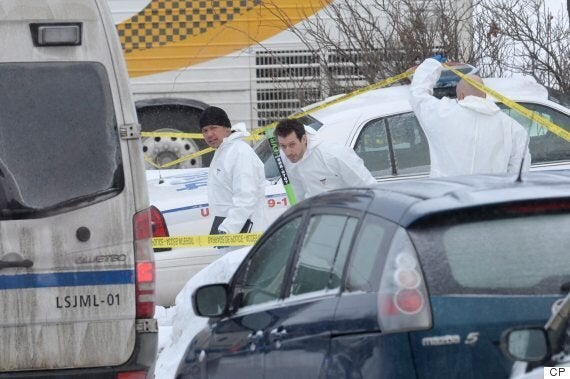 The six victims are between the ages of 35 and 60. The 19 wounded in the attack are all men.
Of those injured, two remain in critical condition in hospital. Among the dead include fathers, a grocer, and an Université Laval professor.
Bissonnette is previously unknown to authorities, police said.
'Threat is under control'
Mosques in the city are under increased security following the deadly incident.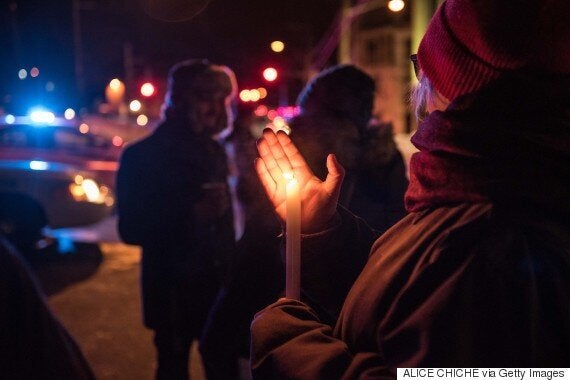 "Let us unite against violence," Quebec Premier Philippe Couillard said on Sunday. He swiftly called the deadly shooting a "terrorist attack."
Prime Minister Justin Trudeau reached out to Canadian Muslims in a House of Commons speech on Monday: "Know that we value you. You enrich our shared country in immeasurable ways. It is your home."
He urged his colleagues to rally and step up in their roles as elected officials in this time of grief.
"At times like these, our communities need our leadership. It is in these moments we must show ourselves worthy of the honour of sitting in this place for them," Trudeau said.
Vigils were planned in Quebec City, Montreal, and Halifax.
With files from The Canadian Press and Ryan Maloney
CLARIFICATION: An earlier version of this story cited early reports identifying one of the men arrested by police to be Mohamed Khadir. His name is Mohamed Belkhadir and Quebec provincial police said he is considered a witness.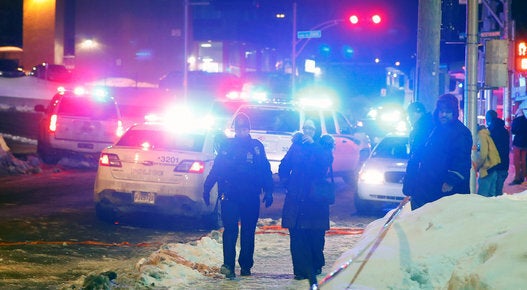 Terrorist Attack Shooting At Quebec City Mosque