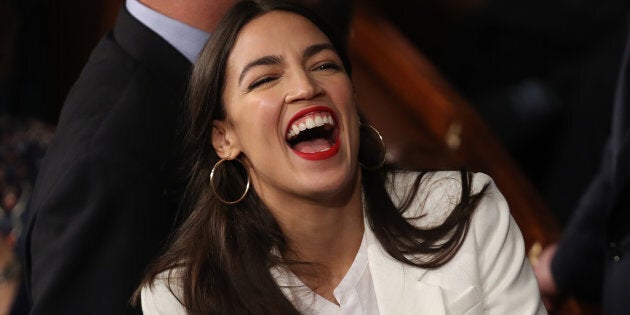 As first noted by The Varsity, University of Toronto computer engineering student Harry Khachatrian was on the receiving end of Ocasio-Cortez's return fire, when he engaged the freshman U.S. congresswoman about her thoughts on income inequality.
"What, precisely, is the correct level of income inequality for you, @AOC? Is there a distribution you are shooting for? Should everyone be equal?" Khachatrian asked the Democratic representative on Twitter, referring to earlier comments in an interview with The Hill where Ocasio-Cortez discussed income inequality as "one of the biggest issues of our time."
Not mincing words, she tweeted back, "Somewhere between 'teachers shouldn't have to sell their own blood to make rent' & 'billionaires with helipads and full-time workers on food stamps shouldn't exist in the same society.'"
Ocasio-Cortez, 29, has amassed 2.42 million Twitter followers since being elected last year. Her quick wit and no-holds-barred approach on the platform has earned her the unofficial title of Congress's queen of social media.
In her most recent Twitter play, she enlisted the help of other congressional freshmen in a scavenger hunt of sorts for Senate Majority Leader Mitch McConnell — to whom they wanted to pass on a letter demanding the end of the U.S. government shutdown. (They were ultimately unsuccessful.)
Check out some of Ocasio-Cortez's other epic clapbacks and shutdowns: