This kid has a bold, beautiful vision for his embattled Egypt.
And above the fray of conflict and coups, it seems to ring louder every day.
A YouTube video of 12-year-old Ali Ahmed in the streets of Cairo was filmed last October, but has gone viral since the military overthrew president Mohamed Morsi on Wednesday.
The video has been watched 1.2 million times on YouTube.
And it's easy to see why.
"I'm here today to help prevent Egypt from becoming a commodity owned by one person," Ahmed tells Egyptian news outlet El Wady, in Arabic.
At times, the reporter seems downright overwhelmed by the breadth of the boy's knowledge.
"We didn't get rid of a military regime to replace it with a fascist theocracy," Ahmed says.
"Fascist theocracy? I don't even know what that means."
No trouble at all. Ahmed is happy to explain.
"A fascist theocracy is when you manipulate religion and enforce extreme regulations in the name of religion."
Ahmed's stunningly cerebral message is all the more impressive considering he's in the first grade of preparatory school -- somewhere around 7th or 8th grade in North America.
And he didn't gain this wisdom from school.
"Who taught you all of this?" the Al Wady reporter asks.
Ahmed spans the gamut of social and political issues, crushing the Muslim Brotherhood in ways the military couldn't begin to fathom. And he earns many an admirer along the way.
"It's ridiculous how accurate the kid is," chimes in one commenter on YouTube.
"His ideas, his tenacity, his confidence and straight knowledge of his own country is exactly what drives freedom," noted another.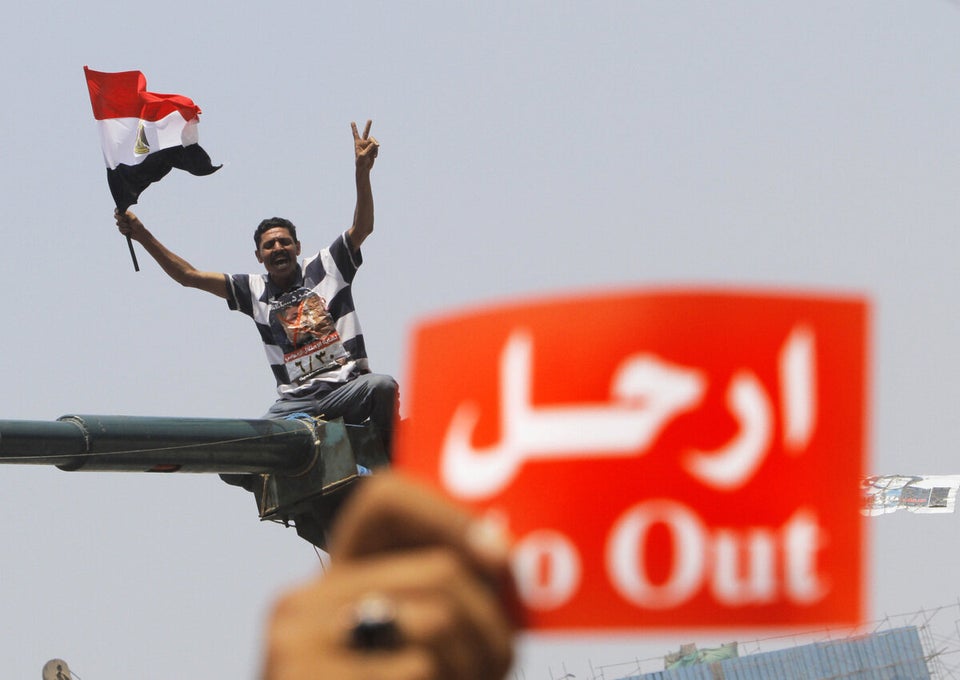 Egypt Protests Morsi's First Year