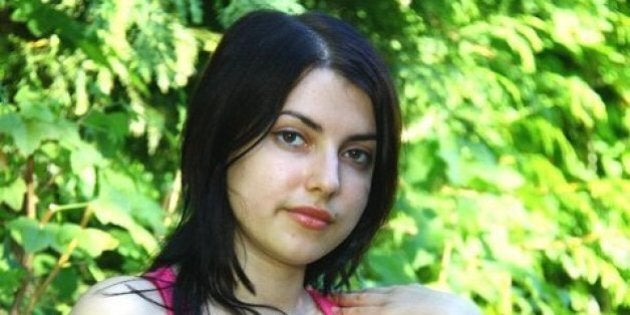 A B.C. judge has awarded a dominatrix $1.53 million, ruling that her choice of work was a result of a "moderate brain injury" suffered in a vehicle accident.
Alissa Afonina was a bright high school student who aspired to be a filmmaker before she was involved in a 2008 crash on Highway 1 near Salmon Arm.
The teen was a passenger, along with her brother and mother, in a Toyota pickup truck driven by her mother's then-boyfriend, Peter Jansson. He was negligent when he drove too fast in wet conditions and crashed into a ditch, ruled Justice Joel Groves in a Supreme Court of B.C. ruling earlier this month.
"I am satisfied on a balance of probabilities that Alissa has suffered a moderate traumatic brain injury as a result of the accident," Groves wrote. "I find that it is the brain injury that has led to her post-accident lack of ability to cope in the normal way."
After the crash, Afonina went from being a focused student to a lethargic teen who had problems with memory, impulse control, and social interaction, testified one of her teachers. He said that she made sexual comments during classroom outbursts without realizing they were inappropriate.
She withdrew from school to finish Grade 12 at home, then dropped out of two post-secondary programs.
At some point before the trial started, Afonina began working as a dominatrix, a woman who acts out the role of the dominating partner in sadomasochistic sex activities. Her lawyers argued the career choice "shows a lack of correct thinking" and "an unnecessary risk assumption, due to the loss of cognitive functioning from the brain injury."
A psychiatrist noted that Afonina had no alarm system or safety measures in place, which suggests "poor insight and judgment."
Story continues after slideshow: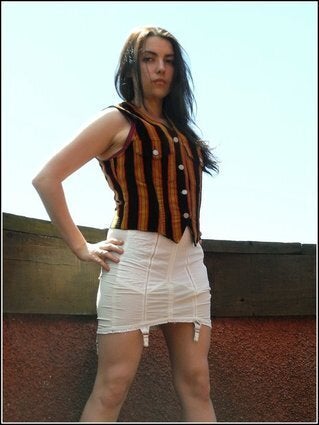 Alissa Afonina, Vancouver Dominatrix
The defence, however, pointed out that Afonina has enough ability to organize clients on a regular schedule, and can maintain a modest level of employment.
The judge agreed with parts of both arguments and concluded it's likely Afonina would have finished a post-secondary program and found related work if not for the brain injury caused by the crash. Now she is only able to work part-time hours at a minimum wage job, he said.
Afonina told the trial that she doesn't plan on working as a dominatrix long term, but needed to do it to cover food and rent.
He awarded Afonina $825,000 for "future capacity loss," $377,000 for cost of future care, $300,000 for pain and suffering, and $23,500 for special damages.
Afonina's mother, Alla Afonina, who suffered a mild traumatic brain injury in the crash, was awarded more than $943,000 in damages. A chemical engineer who moved from Russia to Canada in 2002, Alla worked for BC Housing. But after the accident, she couldn't pass a basic arithmetic, grammar, and punctuation exam.


Popular in the Community