The Ontario-born actress from "House of Cards" and "Scream" is no stranger to dark politics or horror stories, but said she's "terrified" by Trump. And she's moving back to Canada if he wins the election, she told The Huffington Post UK on Tuesday.
Campbell's not the first celebrity to threaten to flee the country if The Donald becomes POTUS. Canada may get a lot more star-studded should Trump's political rise take him all the way to the White House.
Stars from Whoopi Goldberg to Al Sharpton to Rosie O'Donnell have said they'll leave the United States if Trump gets elected.
Raven Symone said her whole family's coming with her to Canada should a Republican become president. And we can hold out for Cher and Jon Stewart, who have both said they wouldn't just leave the U.S. but Planet Earth itself, if Trump takes the Oval Office.
Samuel L. Jackson, too, said he'd move to South Africa "if that motherf***er becomes President."
Trump's sons told Fox News, "those are the greatest endorsements ever." Check out the whole video below.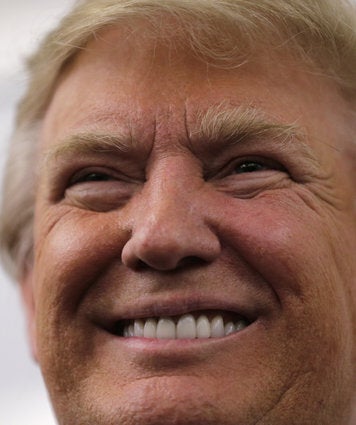 7 Things Every Donald Trump Supporter Should Know
Popular in the Community