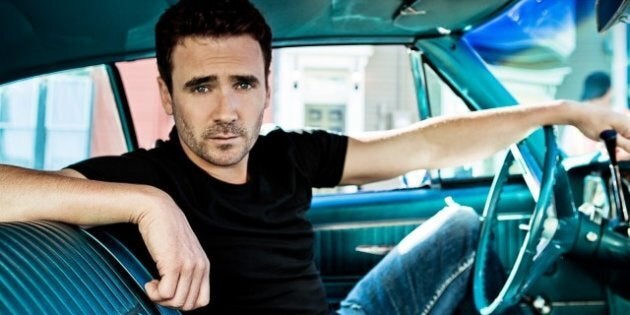 Hawco is exhausted, but he wouldn't change a second of it. After all, very few people can say they've turned their lofty teenage dreams into reality. The Newfoundland native first came up with the idea for his quirky P.I. show when he was just 19. At the time, it seemed little more than a pipe dream. Now, 18 years later, he still can't believe his good fortune as he wraps up his beloved series on his own terms, after six incredibly successful seasons.
HuffPost Canada TV caught up with Hawco to reminisce about the show's earlier seasons and discuss what fans can expect from "Doyle"'s final episodes. We also pried some details out of him about his next eagerly anticipated project: he's adapting Lisa Moore's best-selling novel "Caught" for the small screen.
WARNING: SEASON 6 PREMIERE SPOILERS AHEAD -- READ AHEAD AT YOUR OWN RISK!
HuffPost Canada TV: Where does the new season pick up?
Allan Hawco: We decided to open the season with a little bit of a departure ... we're in Leslie [Krystin Pellerin]'s subconscious and we don't know if it's a dream that Jake is having, or if she's in heaven or some kind of afterlife. We quickly realize that it's a dream she's having in the hospital, and she's just barely hanging onto life. So we go from this beautiful reality that she's created in her head to the harsh reality of what's actually happening. The stakes were so high at the end of Season 5, we wanted to live up to it. We wanted to create an ideal world for what Jake and Leslie could be, and ultimately I think it's what a lot of our fans would want Jake and Leslie to have -- that dream reality she created in her hospitalized state.
Will we see any cameos throughout the season?
Yeah, we have a great list of guest stars. Jason O'Mara ["The Good Wife"] is in the first episode, A.J. Buckley ["C.S.I.: New York"] and Carly Pope ["24"], who is a superstar, she plays an ongoing reoccurring character this season, plus we have some old favourites -- too many to name. Alan Doyle from Great Big Sea makes an appearance. Scotty Grimes ["ER"] comes back. Shawn Doyle ["Big Love"] is back. It's going to be a lot of fun.
How do you think fans will react to the way the show's final episode wraps? Do you think they'll be happy?
[Laughs] That depends, do they want Jake dead? [Laughs] I'm just kidding, I'm just kidding. That's a tricky question! You've got me in a corner there! But I don't know how they'll feel. Do we ever really know how anyone else ever feels? That's a cop-out answer. I hope they're satisfied with the approach we take for the ending of the series, because it's kind of what [co-writer] Perry [Chafe] and I have been planning for some time, so I would like it if our supporters liked it as well. It would make me unhappy if they were unsatisfied with how the show ends.
Looking back, throughout the whole series, what was your own favourite episode?
My favourite episode ... I don't know! I think my favourite sequence would be the ending of episode 516. [The last episode in Season 5], I was moved by it personally. When I watched it, even though I wrote it and I'm in it and I cut it, when I saw it all together it was just very moving.
What has your favourite part been about doing the show?
It's been seven years of my life, and I [first] had the idea when I was 19. It's just been a dream come true to be able to share this experience with an audience. It's so impossible to get an audience in this market. I'm so grateful for that. Just the sheer fact that it happened. It's a miracle. I'm eternally grateful.
Is there anything annoying about the show you're not going to miss?
I didn't hate doing anything, but I certainly reached the burnout factor. Writing is a full-time job. Showrunning is a full-time job. Producing is a full-time job, and, of course, acting is a full-time job. I had an immense amount of support from my team, particularly in the writing world from Perry. He took over a large portion of my writing responsibilities. But it was difficult for me at the end to carry that much weight. It was just too much. You can only run at a sprinting pace for so long, you eventually run out of steam. But that doesn't mean I didn't love every minute of it.
How is that going to affect how you approach "Caught"?
I don't know yet. It depends on who the team is going to be. For now I'm enjoying working on other people's movies. I'm working on Paul Gross's movie now, called "Hyena Road." I have a moustache, that'll be fun. I'm playing a Canadian sniper in Afghanistan. It's neat to be on someone else's set. I'll take it one step at a time.
Going back to "Caught," what piqued your interest in doing it?
Lisa Moore is a national treasure as an author. The minute I read the book, I could see a vision for what I thought it could be as a series. I was two chapters in when I was trying to burn through the pages so I could ensure it was as real as every instinct in my body was telling me it was.
Do you think it will appeal to "Doyle" fans?
Oh yeah. I think that there's something in it for everybody. But only time will tell. I certainly don't want to put the cart before the horse in that regard.
Season 6 of 'Republic Of Doyle' airs Wednesdays at 9 p.m. on CBC Television.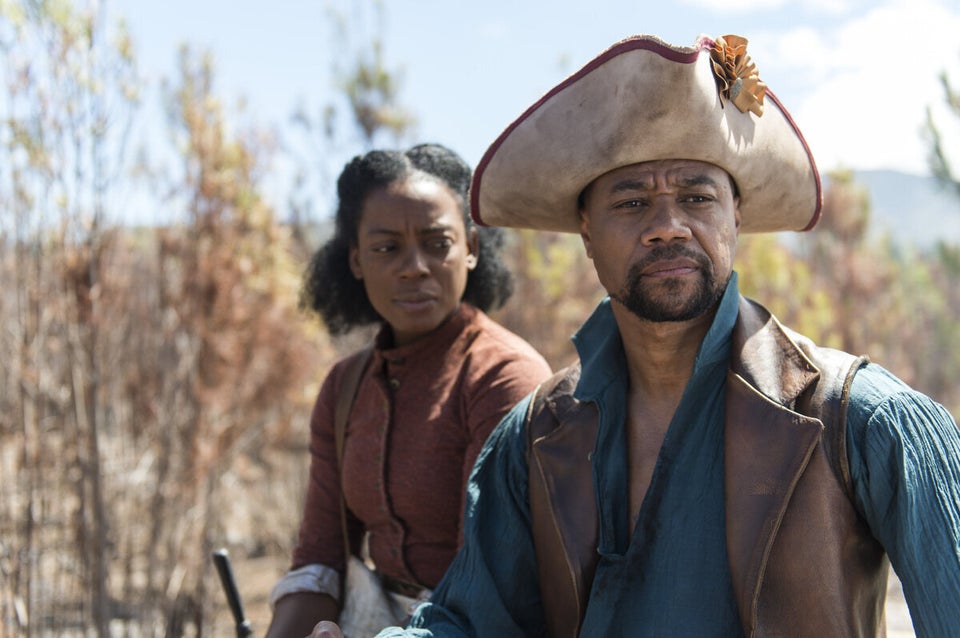 CBC TV Fall/Winter 2014-15