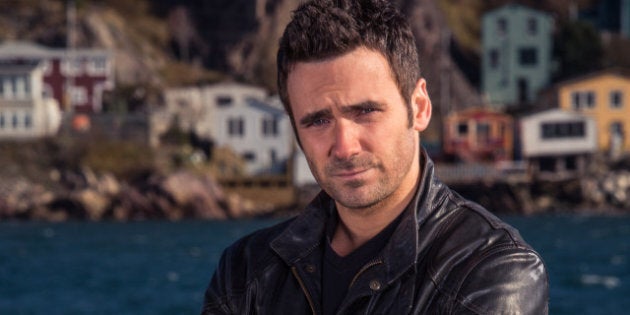 Last season, "Republic of Doyle" left us with plenty of unanswered questions. Will Des survive the gunshot wound to his stomach? Will Tinny pursue a relationship with her biological father, a man who once kidnapped her? How will Jake mourn the loss of his beloved Pontiac GTO, which was last seen blown to smithereens?
Allan Hawco, the showrunner, co-creator and star of "Doyle," promises that the first episode of season 4 will resolve all of the outstanding cliffhangers, and set the show up for an action-packed season full of surprises. This season will be peppered with several notable guest stars, including Erin Karpluk ("Being Erica"), Luis Guzman ("Boogie Nights"), Angus Macfadyen ("Braveheart") and returning characters played by Paul Gross ("Due South") and Great Big Sea's Alan Doyle.
HuffPost TV Canada caught up with Hawco to chat about everything from Jake's stalled love life and his evolution from "boy-man to man-man" to Season 4's mysterious new characters and Doyle's big move to Sunday night.
What can we expect from Season 4?
We obviously left last season in a bit of a cliffhanger. And we've moved to Sundays now, which is a really interesting move and something I'm very excited about. I feel like our old slot was really competitive, a tight night, particularly in our genre in terms of mystery. I feel like Sunday there's an opportunity for us to grow and open to a market of people who may not have had a chance to watch before. I like to take risks every year, to do something to bring the show to another level.
This year, we have a chance to delve deep into more characters, beyond Jake and his world. We did a really cool thing at the end of season 3 where we reveal that Paul Gross, who plays Kevin Crocker, is Tinny's natural father. And neither Tinny nor Crocker knew about this. And of course he's Jake's arch-nemesis, so that's an interesting thing throughout the season.
Great, so we'll be seeing a lot more of Paul Gross in Season 4?
Oh yeah. We'll be seeing him a lot. He kidnapped Tinny in season 2, and he obviously didn't realize he was kidnapping his daughter. We get to watch and see if this will change him, and what Jake's response to all of this is going to be and how that all plays out. Tinny evolves in a big way, too. She's growing up. And so is Jake. It's fun to see Jake make that transition from boy man to man-man. [Laughs]
What's going on with Jake's love life?
It's funny, every year Jake becomes more and more celibate, and more and more infatuated with Leslie. That's part of his maturity. I think it becomes clearer to him that she is truly the one for him. Whether she agrees or not, the jury's out on that! [Laughs]
At the end of season 3 Jake lost his GTO. Is he over that death yet?
Yeah. [Sighs] That was hard. Each season we pick up about six months after we left off, for the most part. He's had enough time to grieve. I promise after Sunday night, after the first episode, you'll get a very good handle on what the fates of our cliffhangers are. The whole thing with Des, whether you like it or not, we take a leap there. We figure out what Jake's going to do about a car, whether he takes the bus for the rest of the season or what. And we have some great guest stars for the first episode, too.
Who's going to be popping up in the first episode?
We have Angus Macfadyen, from "Braveheart." He's been in a million films. He's a really big deal and he's a really cool guy. He plays Jake's uncle from the north of Ireland, along with Jake's cousin. Jake's mom died when he was young, and this is her family.
When does Erin Karpluk appear?
Erin is in the second episode. She ends up getting intertwined in ... there's a strange personal plot with Leslie Bennett throughout the first season that gets all tangled up in a bunch of very dark and fun things. Erin Karpluk's character gets mixed up in all of this stuff, or at least she's on the periphery.
I read that Luis Guzman will also be guest starring...
Luis came to us by way of Brad Peyton. Brad is a Gander boy who went off to seek his fame and fortune and is now a big Hollywood director. I've done this thing where I've called all of the Newfoundlanders home. Brad is a member of that team, and he brought Luis with him. Luis is in episode 11. Not to give too much away, but his character ends up in a situation where there's a pretty intense hostage moment for him and Jake. Things go crazy and haywire. It's very intense and action-packed and exciting.
Luis is so intense in most of his roles. What's he like in real life?
A big sweetheart. My first script meeting with him, Brad and I sat around his kitchen table with him at his apartment in St. John's. He made me an omelet and we talked through some script changes he wanted to make. It was one of the most fun script meetings I've had!
Yeah! Luis made me the best omelet I may have ever had! He's just that kind of guy. He's so chill.
Does the relationship between Jake and Malachy [Sean McGinley] evolve at all this season?
Yeah. There's such a wonderful bond between those two. I think there's a really admirable dynamic, there's a lack of sentimentality.
Off-screen, how has your relationship with Sean evolved?
I want to pretend there's a rivalry between us, but he's truly the nicest guy. I went with some of the production team to visit him in the off-season in Galway [Ireland]. We watched his wife, Marie, in a play. We hung out. Any opportunity I get to be alone with Sean is special because he's such a good guy.
Season 4 of "Republic of Doyle" premieres on CBC on Sunday, January 6 at 9 p.m. EST/ PST, and 9:30 p.m. NT.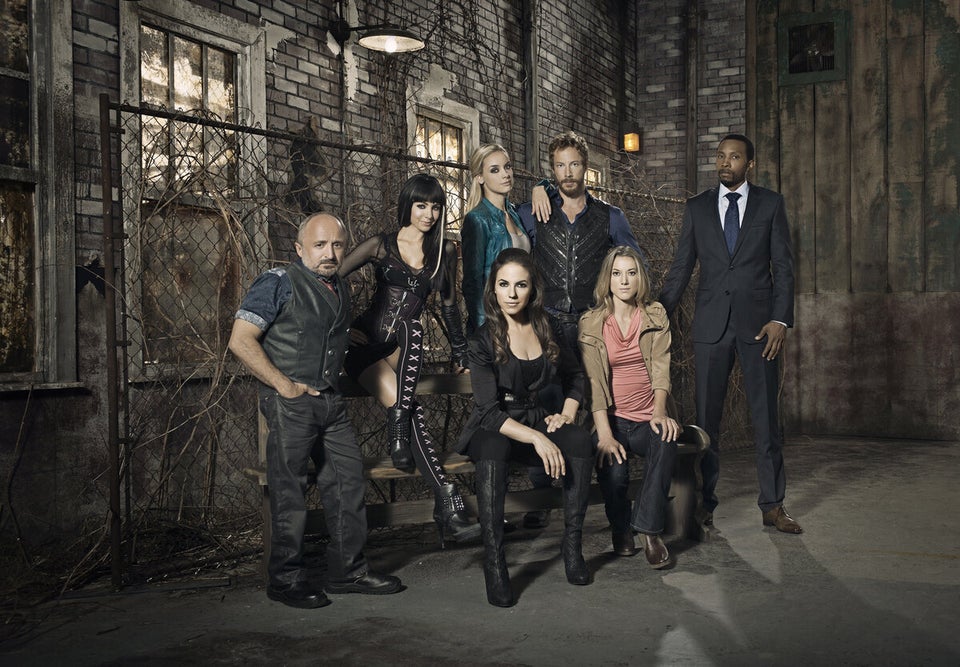 2012: The Year In Canadian TV
Popular in the Community