Tessa Hill And Lia Valente were 13 years old when their grade 8 school project — a documentary on rape culture — kicked off a series of events earlier this year leading to a viral petition, a media blitz, a meeting with Ontario's Premier Wynne and their requested inclusion of consent in the province's updated sex-ed curriculum.
This is their story and the online premiere of their documentary.
"Allegedly" takes on the issue of rape culture in our society. We began making the film as a school project for our media studies class at City View Alternative Senior School in Toronto, but it turned into much more.
The process of creating the whole film was really interesting, because after filming all of our amazing interviews, we decided to create a campaign called "We Give Consent" and a petition on change.org to push for the topic of 'consent' to be a part of the updated health and physical education curriculum in Ontario.
While during research for "Allegedly," we learned more about the sexual education curriculum in Ontario. The curriculum had not been updated since 1998, which was before both of us were born, and there was nothing about the topic of consent included in the 222-page document.
The topic of "consent" went right along with our topic of rape culture, and so we decided to use social media and a petition to raise awareness about the importance of consent and make a change in our community.
The two of us believed strongly that in order to change the rape culture that surrounds us, we needed to create a culture where consent was prominent. "We Give Consent" started getting a lot of attention and our petition started to take off.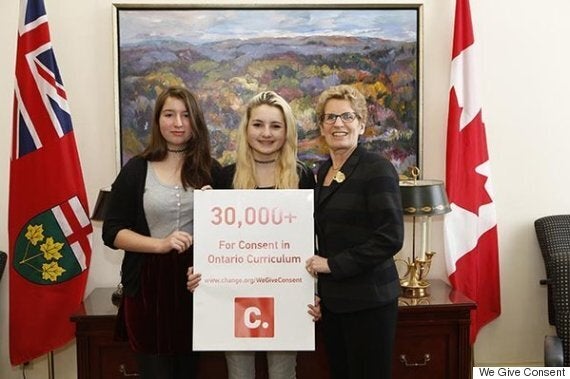 Over the course of a month, our petition gathered over 40,000 signatures in favour of consent in the curriculum and we met with Ontario's Premier Kathleen Wynne to discuss our initiative.
Because of this project, the two of us were dropped right into this amazing community of feminists and activists in our city. We both learned so much by doing presentations and panels about the issue of rape culture, and by just having discussions about feminism.
All of this learning contributed immensely to the way we created our film and examined the different parts of rape culture in our society. We have been so lucky to have such amazing people contribute their time and expertise to our film and supporting both of us throughout this amazing journey.
Neither of us are professional filmmakers, but we want this film to be an educational tool and a way to help end the rape culture that we live in.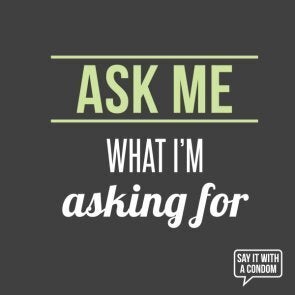 The Consent Project