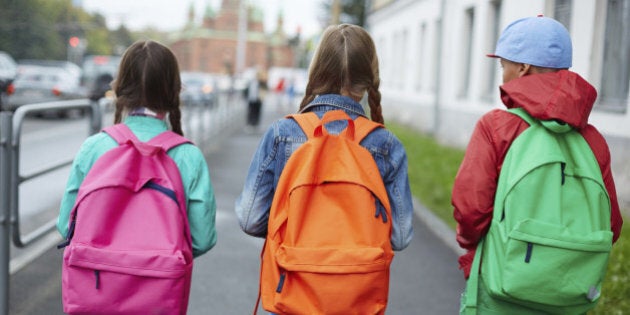 It is the back-to-school time of the year again and while most parents likely have school-night bedtimes, supplies, uniforms, bus schedules and teachers on their minds some of you are just worrying about your kids' allergies and food sensitivities. How can you help your child navigate the classroom, the cafeteria and all the situations that they will face? What you can you do to make the transition back into the school environment?
If they're in preschool or elementary they are still too young and rather helpless in matters of safe eating but before you know it they will be in the upper grades and soon moving on to high school which is a good reason to keep them as involved as possible in their own welfare. Help them to help themselves. Teach them how to thrive by showing them how to become self-sufficient when they are out on their own.
Meanwhile here are some reminders and new ideas to ease their way back into the school environment.
1. Inform And Be Informed
Let the school know about your child's allergy. Before the school year begins, send out a letter addressed to the head office, the administrators and the school nurse to notify them of your child's allergies, GF diet, or other special issues. Make sure the teachers receive your letter as well. You can also ask for a copy to be placed in the substitute teacher file.
Also, inquire about the school policies regarding EpiPens, field trips, medication, cooking classes, lunch and snacks. Knowing the rules will help you plan and prepare ahead so your kids are set up to relax into the school routine without worrying about what they will eat.
Well, no hot lunch for us! When you have kids with food allergies or Celiac, snacks and lunches rest on the mom or dad almost 100 per cent of the time. Many moms enjoy the break they get from having school lunches made either by the parent association program or the cafeteria. That means if you have a child with special needs around food you will never get a break. Accept it and get used to the idea of working together with your kids to devise meal and snack plans that keep them happy, healthy and satisfied with what goes into their lunch boxes.
Speaking of lunch boxes, I suggest buying a super fun lunchbox that is not like everyone else's. Label it with your child's name. This way you can avoid mix-ups (yes, it really does happen). You don't want to have to drop everything to run another lunch over because some child confused his lunchbox with your child's.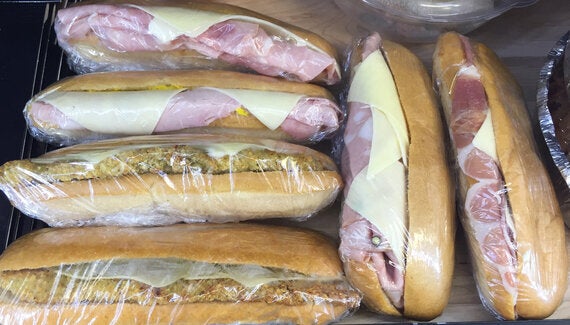 3. Be Crafty About Supplies:
If your kids are in early childhood or elementary school ask teachers about the art supplies they use. Certain brands of clay, (play dough) crayons, pastes and paints might not be safe. Also, ask if they are planning any projects using pasta and cereal. Cooking and baking projects may arise as well so have this discussion ahead of time with the teachers. All can be substituted and sticky situations can be avoided by having the awareness and being proactive by raising the topic before something happens.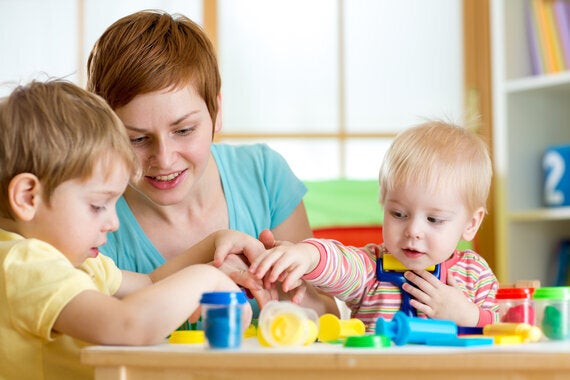 4. Secret Stash For Special Days
Most schools will have in-class birthday celebrations and special snacks to offer the kids for holidays or other occasions and when this happens there's nothing worse than the child who is left out. Know the school's policy about special treats and be ready because these unexpected situations are inevitable.
Bring in a gallon zip lock bag that is labeled with "Gluten-Free Snacks" and your child's name for those unexpected situations that will come up and make sure it is kept in the classroom by the teacher for him or her to use. I must say I have been luckily surprised in the past by thoughtful teachers who actually go out of their way to bring in a safe treat just for my kid! But don't count on it, be prepared!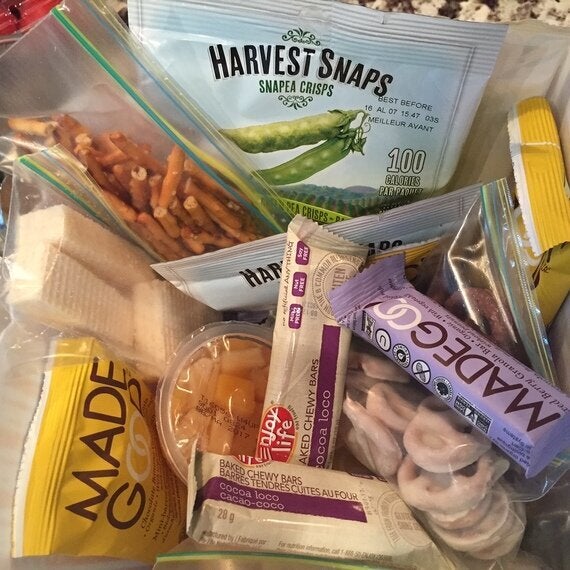 Use their younger ages to prepare them for when they need to handle themselves out in the world without you. Teach and encourage your child to build age-appropriate skills to manage food allergies. This is the best gift you can give your child! As they get a little older teach them more; teach them to read food labels, to understand what they are allergic to and what they need to avoid, to use an EpiPen and understand when to use it.
Help them build the skills and confidence to stand up for themselves; to advise someone if they have an allergic reaction, cross contamination by sitting with other kids in the cafeteria, rules to riding on the school bus and going on field trips, and proper hand washing and hygiene.
Follow HuffPost Canada Blogs on Facebook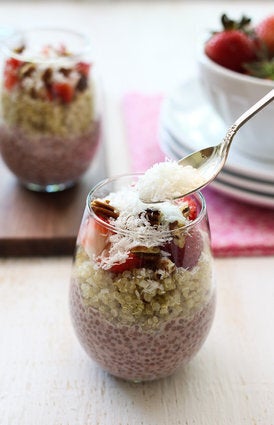 Gluten Free Breakfast Hacks