Creating a tasty and creamy "cheese" cake that is free from dairy, eggs, gluten, soy, peanuts and tree nuts is easier than you think!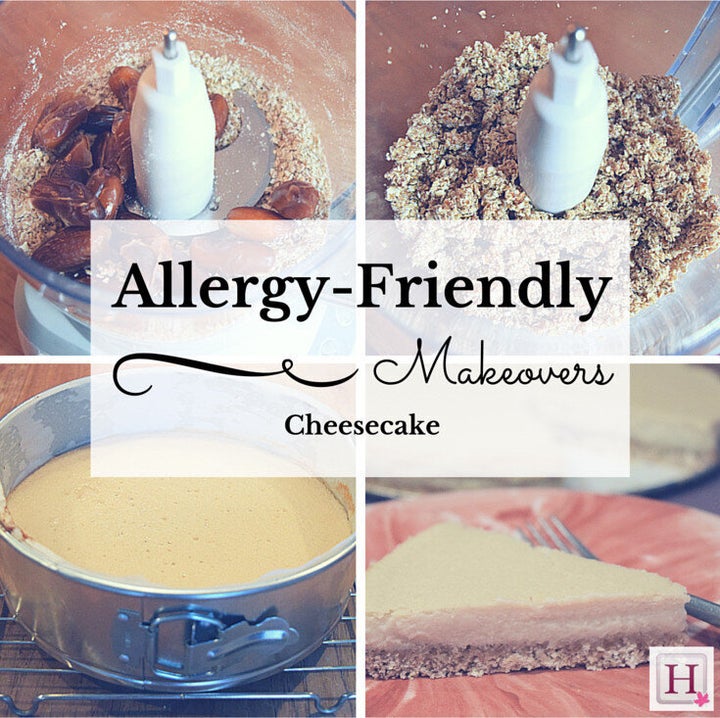 1 1/2 cups of gluten-free oats
1 cup of pitted dried dates
Preheat oven to 325 F.
Put oats and salt into a food processor, and pulse briefly to mix.
Add the pitted dates and vanilla extract, and process until dates are finely chopped and the mixture starts to clump.You may need to add 1 to 2 tablespoons of water to get it to the right consistency.
Line an 8-inch springform pan with parchment paper. Spread the mixture into the prepared pan and press down until the crust is flat and even.
Bake for 10 minutes, then allow to cool completely.
1 can of full fat coconut milk
1 tbsp. of vanilla extract
1/4 cup of aquafaba (chickpea water)
1/2 cup of maple syrup (or white sugar)
1 tbsp. apple cider vinegar
1/2 cup of coconut flour (or white rice flour)
Place all of the liquid ingredients (coconut milk, vanilla extract, aquafaba, maple syrup, lemon juice) into a food processor or blender, and mix on high until the mixture is uniform.
Add the coconut flour and tapioca flour, and process until the cheesecake filling is smooth.
Pour over crust.
Bake for 40 minutes at 325 F, and then cool completely. Refrigerate about four hours before serving cold.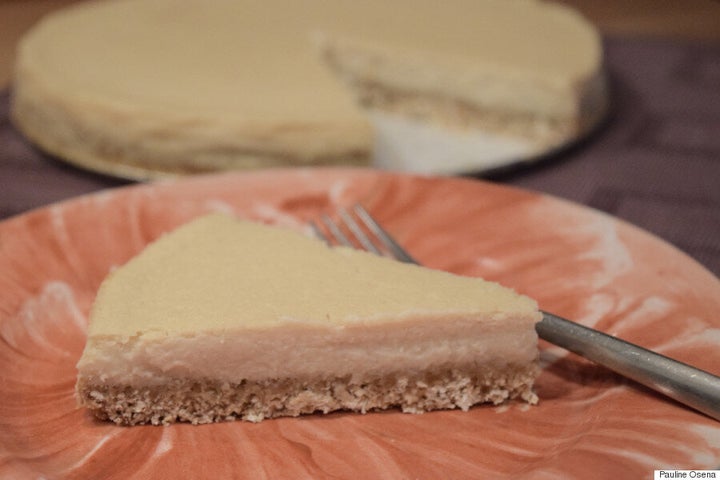 Pauline Osena is a food allergy advocate and founder of HypeFoodie.com, an online resource for allergy-friendly living. This former dairy junkie became an expert in allergy-friendly cuisine while figuring out how to feed her child with multiple food allergies. Pauline aims to inspire culinary adventures and experimentation with her series, "Allergy-Friendly Makeovers," and shares the valuable knowledge she has gained from her trials, errors and adventures in living with food allergies with "The Allergy-Friendly Top 10." Pauline's short-term goals include getting a full night's sleep and drinking her entire cup of coffee while hot.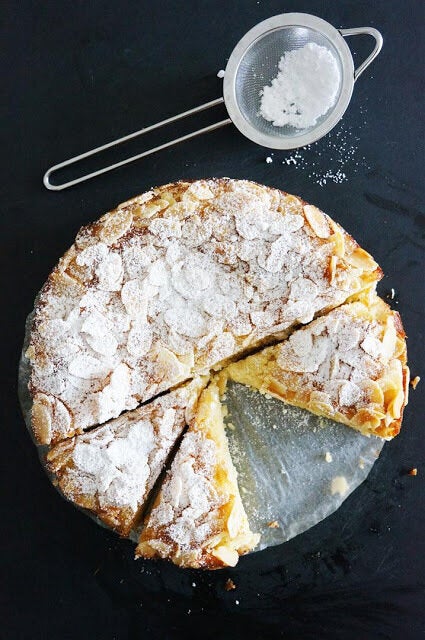 19 Flourless Cake Recipes