Now that the holidays are over and snow is no longer considered "festive," many people look for comfort foods to get them through the cold winter months.
Poutine is the first meal that pops into my mind when I think of comfort food. Eating crispy fries topped with hot brown gravy and melted cheese curds is the perfect snack to warm your belly on a cold and wet day.
Living with food allergies doesn't mean you have to go without this classic Canadian meal. Here's how I gave traditional poutine an allergy-friendly makeover:
Frozen fries can contain soy, dairy and wheat as ingredients, so homemade french fries are the best way to ensure a truly allergy-friendly meal. Russet potatoes and baking potatoes are ideal for making fries, because of their high starch levels. Simply peel the potatoes and chop them into 1/4-inch-thick slices. Put the fries in a large bowl of cold water with a little bit of lemon juice to prevent browning while you chop up the rest of the fries.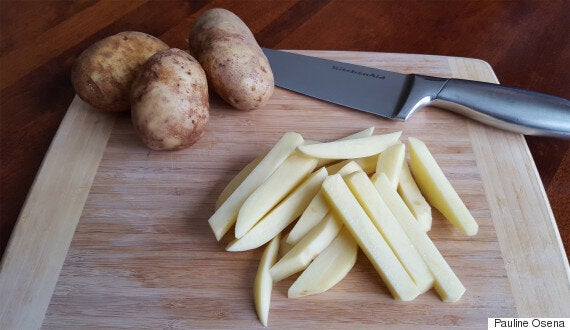 When you are ready to cook the fries, drain them and pat the fries dry with paper towels. These fries can be deep fried or baked, depending on your personal preference. I like to bake my fries, because it's less greasy and saves me time on clean up.
To make crispy baked fries, toss the fries in cooking oil until they are fully covered. Spread the fries in a single layer on a parchment paper-lined baking sheet and bake them at 450F for about 20 minutes. Use a spatula to flip the fries after about 10 minutes of baking.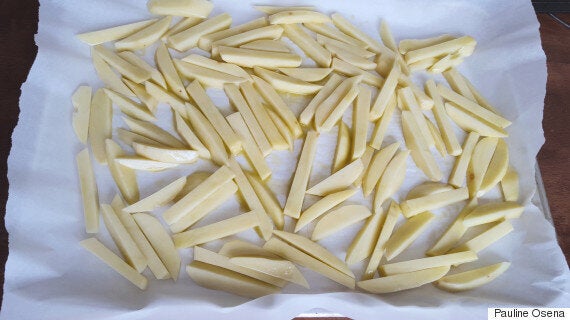 The secret to delicious poutine is in the gravy. Canned and powdered gravies often contain allergens, such as soy, dairy and wheat for thickening, so your best bet for an allergy-friendly poutine sauce is to make it yourself. This simple five ingredient brown gravy takes less than 20 minutes to make and is gluten-free and free from top allergens.
3 tbsp of olive oil (or vegan butter)
1 227g package of white or cremini mushrooms (diced)
3 to 4 cups of gluten-free beef broth (or vegetable broth for a vegan option)
3 to 4 tbsp of tapioca starch (or cornstarch)
Heat up the oil in a saucepan, and sauté the diced mushrooms until they are brown and the liquid has reduced to half.
Add the beef broth to the mushroom mixture and bring to a boil. Simmer for 5 to 10 minutes.
In a separate cup, mix the tapioca starch and cold water. Add the starch flurry into the saucepan and bring to a boil, stirring constantly.
Use an immersion blender to blend the sauce until smooth.
Add salt and pepper to taste.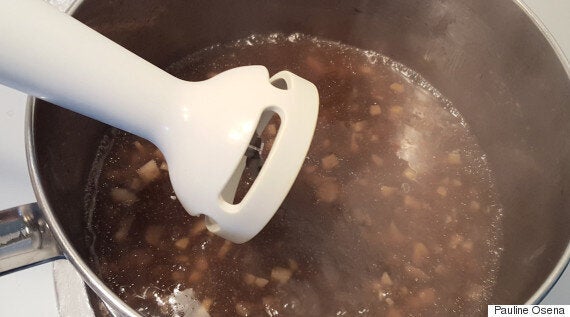 There are many great tasting dairy-free cheese alternatives that are also free from the top allergens. I often use vegan, soy-free Daiya mozzarella shreds, which is made from pea protein. A dash of nutritional yeast on top enhances the "cheesy" flavour.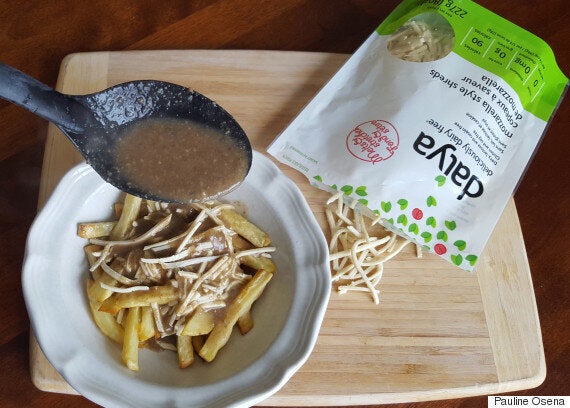 The final step is assembling the poutine. Start with the fries at the base, top with cheese and then cover the entire dish with enough hot gravy to melt the cheese. Create some fun and tasty variations on allergy-friendly poutine by adding smoked meat, bacon, sausages, pulled pork or sweet peas on top.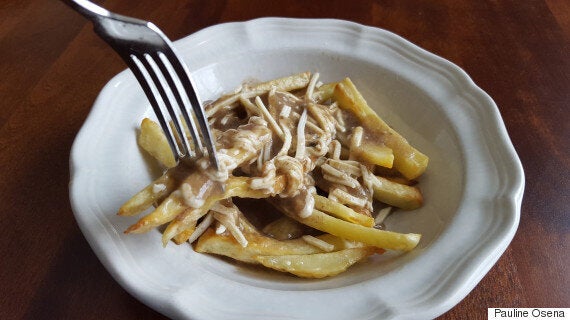 Something important to note about making your own poutine is that it takes the same amount of time to make poutine for one person as it does to make for 20 people. Make large batches of the fries and gravy to freeze in portions, so that your future poutine cravings can be satisfied quickly and more conveniently.
Pauline Osena is a food allergy advocate and founder of HypeFoodie.com, an online resource for allergy-friendly living. This former dairy junkie became an expert in allergy-friendly cuisine while figuring out how to feed her child with multiple food allergies. Pauline aims to inspire culinary adventures and experimentation with her series, "Allergy-Friendly Makeovers," and shares the valuable knowledge she has gained from her trials, errors and adventures in living with food allergies with "The Allergy-Friendly Top 10." Pauline's short-term goals include getting a full night's sleep and drinking her entire cup of coffee while hot.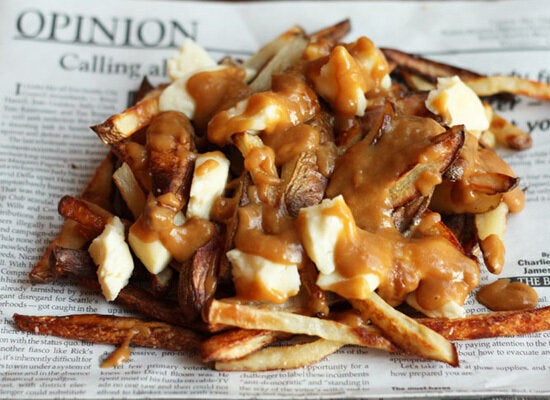 Poutine Recipes