Quiche is an open-faced pie with a savoury egg and cheese based filling. It often contains meat, seafood or vegetables as well. It's a delicious dish that can be served hot or cold, which makes it a perfect party food.
When my child was diagnosed with multiple food allergies, I thought my family needed to write off quiche, but I was wrong. With some simple modifications, I developed a delicious, easy-to-make quiche that is egg-free, dairy-free, gluten-free and soy-free.
Here's how I made an allergy-friendly ham and broccoli quiche: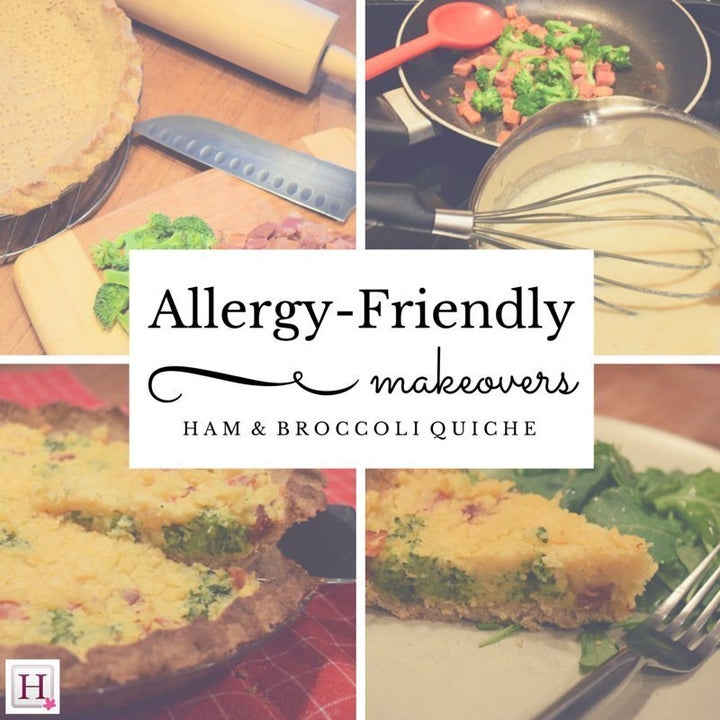 A crispy and flaky crust is essential for a delicious quiche. I made a gluten-free pie crust by replacing regular flour with a gluten-free blend (I use Robin Hood Nutri Flour), along with some xanthan gum to help bind the dough together. To make the crust dairy and soy free, I used palm shortening.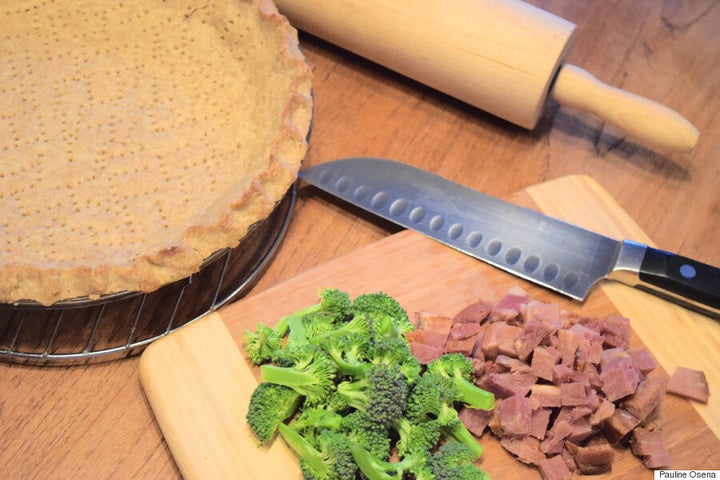 After those ingredient substitutions, the preparation of the pie crust is essentially the same as a regular crust. After the dough is rolled out, placed on the pie dish and fluted, use a fork to prick the bottom and sides of the unbaked pie crust at least 50 times to prevent it from blistering or rising. Bake the crust at 425°F for about 20 minutes, then allow it to cool completely.
Finding a replacement for the egg and cheese filling can be tricky, as you need to find something with a smooth and rich texture that binds all of the ingredients well, but doesn't overpower the taste of the filling. For those who can tolerate soy, whipped silken tofu works wonderfully in place of the scrambled egg. To make a soy-free quiche, I chose to replace the egg with a mixture of chickpea flour and water. I also added some nutritional yeast in the mixture to give it a "cheesy" flavour.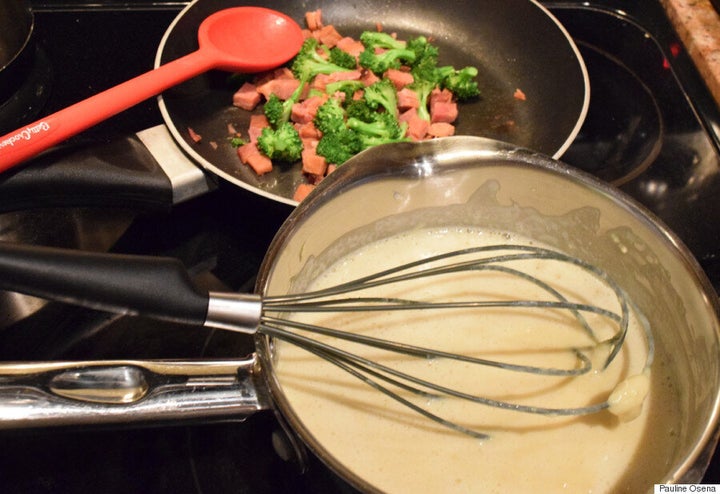 I chose to make a broccoli and ham quiche, because that's what I had on hand, but this recipe can easily be modified with 2 cups of any other ingredients, such as onions, spinach, asparagus, bell peppers, mushrooms, chicken, smoked salmon. Simply sauté the vegetables until tender. Mix the filling ingredients into the "egg" mixture, and then pour it into the prepared pie crust. Bake at 375°F for about 25 minutes. The chickpea filling will have a matte finish, but you can give the quiche a nice sheen if you brush the top with olive oil and return it to the oven for another 5 minutes. Serve hot or just slightly warm.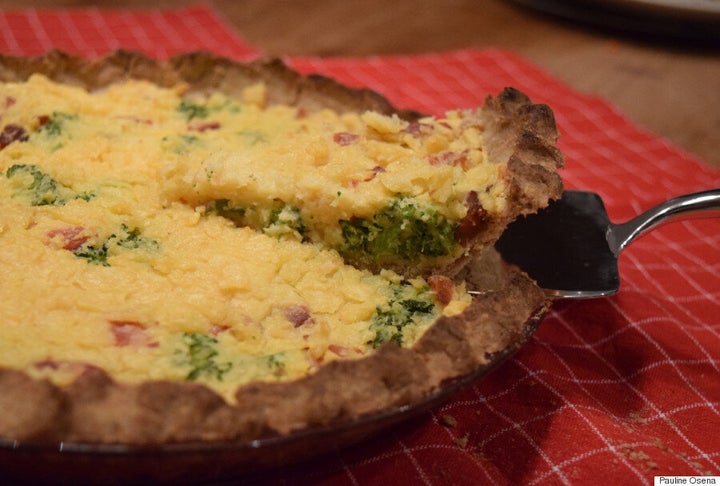 Pauline Osena is a food allergy advocate and founder of HypeFoodie.com, an online resource for allergy-friendly living. This former dairy junkie became an expert in allergy-friendly cuisine while figuring out how to feed her child with multiple food allergies. Pauline aims to inspire culinary adventures and experimentation with her series, "An Allergy-Friendly Makeover," and shares the valuable knowledge she has gained from her trials, errors and adventures in living with food allergies with "The Allergy-Friendly Top 10." Pauline's short-term goals include getting a full night's sleep and drinking her entire cup of coffee while hot.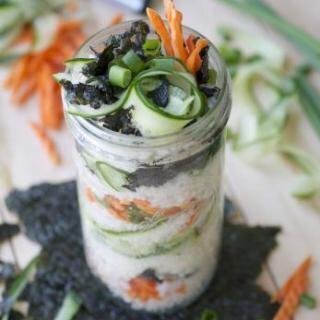 HypeFoodie: Allergy-Friendly Detox Superfoods