In November 2017, I had the pleasure of travelling to the Cree community of Chisasibi with my colleague Chantal Otter-Tetreault, a protected areas coordinator from the Cree Nation Government.
Chisasibi is one of the northernmost communities in the traditional Cree territory of Eeyou Istchee, in northwestern Quebec. Its population of nearly 5,000 is comprised mostly of Cree, but has smaller Inuit and non-Indigenous populations as well.The community is located less than 10 kilometres from the mouth of La Grande Rivière, and is surrounded mostly by open spruce and lichen forests, as well as wetlands. Local wildlife includes belted kingfisher and beaver, pine marten, hundreds of breeding and migrating geese and shorebirds, as well as wide-ranging moose and caribou.
In addition to the Nature Conservancy of Canada's (NCC) strong reputation in acquiring privately owned lands and managing them for conservation, some of NCC's lesser-known work includes sharing our expertise in conservation planning and tools to support other governments and organizations.
NCC has been working with the Cree Nation Government since 2015, providing technical support, with mapping software and tools, and expertise to help advance their conservation goals.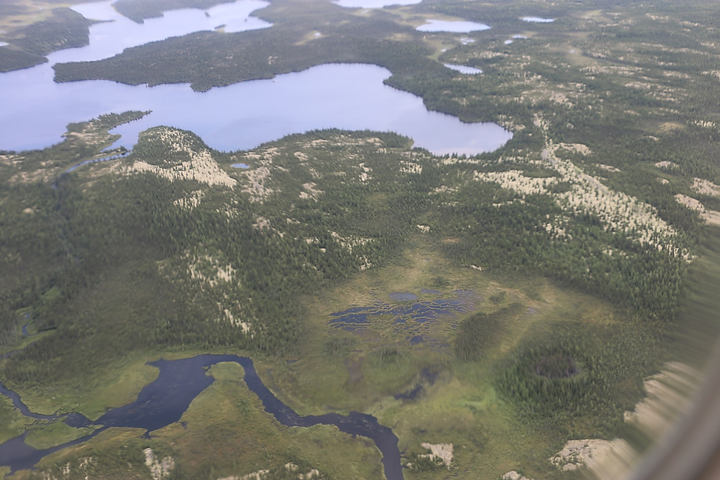 I have had the opportunity to travel within Eeyou Istchee several times as part of this project. Most recently, Chantal and I travelled to Chisasibi from Montreal to share some of these conservation planning results with the community, who have been contributing information to our analyses along the way.
Cree communities in Quebec have implemented a "trapline" system of land management to their traditional territory, where each family (or group of families) is assigned to manage traplines on specific lands for traditional purposes, including hunting, fishing and cultural practices. This system has been in place for hundreds of years, which means that these land users are experts on the ecology and environmental dynamics of the lands within and around their family traplines.
Over many generations, the responsibility to manage their family lands has been handed down from one family member to another. This individual is referred to as the "Tallyman," or lead hunter.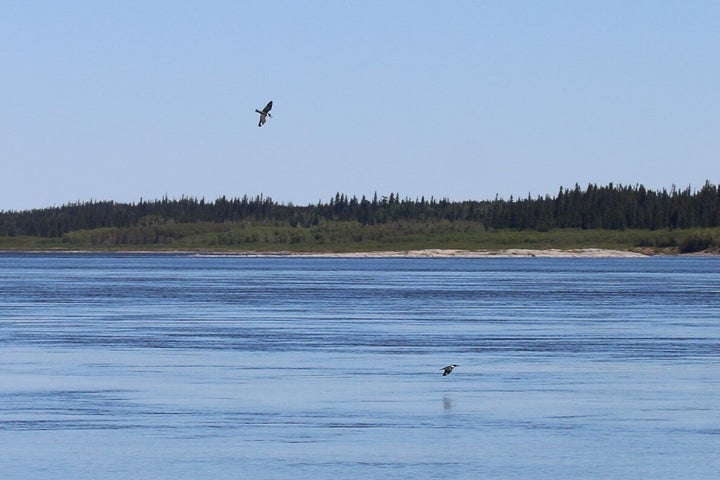 Protecting culturally significant hunting and trapping areas, including traditional travel routes and important fishing lakes, is a critical component to conservation planning in this landscape — both for the Cree people and for wildlife. This is because the places that are most important to the Cree land users are often the same as the places that are most important for wildlife and biodiversity conservation in general.
The Cree have identified important hunting, fishing and trapping areas that provide resources to help sustain their families in times of starvation, such as harsh winters or periods of extreme drought. These areas may then serve to repopulate fish stocks in other lakes once environmental conditions become favourable again, and provide important conservation value both to wildlife and the people who depend on them.
Combining this traditional cultural knowledge of the landscape with our modern mapping software and tools has been a very interesting and rewarding component to this conservation project. Tallymen and their families have shared with us legends and stories of human-wildlife interactions that go back many generations in Cree history. We have been able to incorporate the community's knowledge and recommendations into our mapping and conservation planning framework for Eeyou Istchee.
I have also learned to consider new and innovative ideas about conservation, thanks to the Cree's input, perspective and ideas for protected areas and land use planning for this project. For example, designating protected areas with defined boundaries is a common conservation tool that fits well into many legislative practices in Canada. However, other innovative ways of protecting biodiversity and cultural values also may be worth exploring. Innovative practices may include implementing seasonal land management regimes aimed at allowing development while simultaneously protecting biodiversity.
Ideas like using specific cattle grazing regimes to help maintain important grassland habitats in the prairies are already being implemented across parts of Canada. The grazing activities actually help prevent the encroachment of trees onto these threatened grassland landscapes. Similar to the ideas discussed with Cree Tallymen, these ideas were developed by local people who know the lands and their local legislative frameworks, and the ideas are based on local conservation goals and objectives.
By joining together in this collaborative conservation partnership, NCC is supporting the Cree Nation Government and the people and communities of Eeyou Istchee in building proposals for newly protected areas. This project serves as an example of how different members of the conservation community can bring together individual skills and expertise to help advance conservation goals and actions in Canada.
I am grateful to my hosts, Chantal and her family, as well as the community of Chisasibi, for welcoming and allowing me and NCC to contribute to this exciting planning process over the past few years. I am thankful for their deeply rooted local knowledge, creative conservation and land use planning ideas.Our partnership is now enabling us to build a conservation plan together — one that we hope will benefit moose, caribou, pine marten, geese and Canadians alike, for generations to come.
This post was written by Christie Macdonald and originally appeared on the Nature Conservancy of Canada's blog, Land Lines.