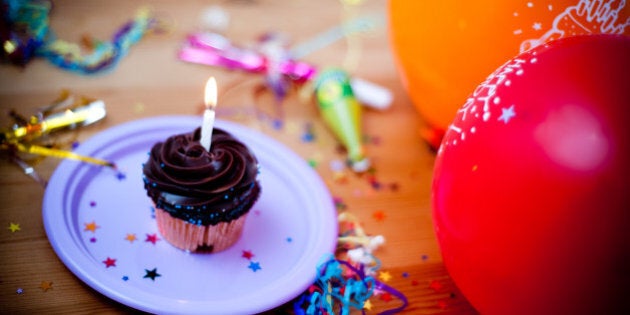 "It is with sadness that we will have to decline the birthday party invitation for your son," one mother wrote me, "as such short notice was given." I felt like I had been punched in the gut. Again.
You see, my son Casey has autism, and I had been busily planning all the arrangements for his seventh birthday party for weeks. The cake was ordered, the decorations purchased, the invitations sent out -- even the local reptile zoo was booked to do a presentation. When you have a child with special needs you tend to overdo the small memorable events that will make up the fabric of their life -- an effort to counterbalance all the crap that will come their way from things you can't control.
So I had been on a bit of a party-preparation bender, stuffing loot bags and hand-making party invitations well in advance of the event. One thing I knew for certain was that this time we would get Casey's classmates out to the party. This time, if I just planned carefully enough in advance, they'd come.
His sixth birthday was a disaster.
Out of a dozen invited classmates, one turned up. Most parents did not even bother to RSVP. Don't worry, we had a fantastic party and a house full of people anyway and my kid was spoiled beyond compare. A few days before the party I had a feeling that the radio silence from Casey's school meant no one would show up, so I invited a truck load of neighbours and close friends and their kids and we had some real fun. But afterward I couldn't help but feel sad that only one kid -- one glorious, gorgeous, warm-hearted kid -- could make it to Casey's party.
I swore it would never happen again.
A year passed and there I was, making sure I gave enough advance notice this time, and an enticement -- snakes and alligators will be there! Cake and reptiles! Who could possibly say no to that?! Well, almost all of the kids, it turns out.
After the first round of invitations were greeted with silence, I refused to be defeated, so I sent out another round. And another. Which is why the note chastising me for such "short notice" to the party was a blow. I had planned well in advance, but by the third round of invitees it was indeed -- as the mother had so helpfully pointed out -- "short notice" for a birthday party invitation.
I wanted to tell her, in earnest, that I had tried, I really tried, to get it right this time. That I wanted my son, who is sweet and shy and social, but has tremendous difficulty with communication, to have all of his school friends there just like any other kid. That for once I wanted him to have a "normal" childhood experience, since autism had robbed him of so many already.
It's not like the kids at school bully him or treat him poorly. In fact, it's far worse than that -- he considers them all his friends.
The kids engage him, they treat him well, they don't call him names or put him down. It's a good school full of good kids. The teachers are outstanding and do everything they can to accommodate Casey's special needs and integrate him with part of the larger group. Most of the parents are all likely good people too. I don't know for sure because I've not met many of them.
They probably don't know Casey has autism, and might feel differently about turning down a party invite if they knew that simple fact. But it's not like he wears a T-shirt saying so, and most seven year olds are not familiar with the term even if someone has mentioned it.
I'm guessing my kid is just 'odd' to them, unusual or eccentric. The kid who doesn't always make eye contact, who sometimes doesn't respond when spoken to, who gets over-excited and flaps his hands when he's having a good day, and who, when he does try to communicate in long sentences doesn't always make sense because he often neglects to provide context, always begins conversations in the middle of things, and has a tendency to repeat his favourite facts over and over again.
They've not had the time to get to know him as many in our circle of friends have, to see that he's smart and loving with a quick spark of humour. It's buried beneath difference for them, and it takes some people a long time to see past difference. Some never do.
I wanted to tell this mother, who had, after all, taken the time to chastise me for my party preparations, that I'm a good mom with a good kid, and yes the invitation was rather late, but we just want to have fun, and won't you join us after all? Instead I said nothing because there was simply too much to say.
I stepped up Plan B, just like the year previous. I invited a truckload of neighbours and friends and their kids, and we filled the house and had great fun, and Casey felt spoiled and special in the best way possible. It was a good birthday.
And you know what? TWO kids from his class came this year. That's an improvement.
And I had a tiny revelation. Casey doesn't care. He was delighted with his party, as he was last year, because it was full of people of all ages who know, love and accept him as the incredible human being that his is. That Casey doesn't need to have a 'normal' birthday party -- that was my need -- and that, like with everything he does, Casey will have his own unique way of enjoying all that life has to offer.
I also realized that this 'doing things differently' will likely be a lifelong reality, and I had better learn to throw away tired and traditional expectations. I know now that I was guilty, for a brief moment, of wanting 'normal' for my son. But ask yourself, as I have now many times, "what's so great about normal, anyway?"
A version of this article first appeared in the Chicago Tribune.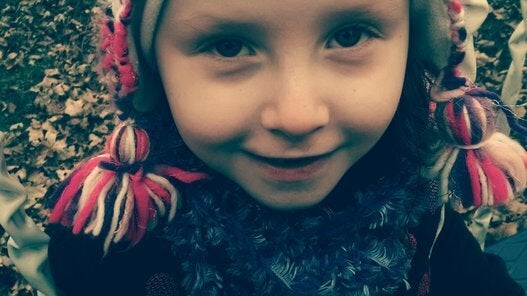 What Autism Means