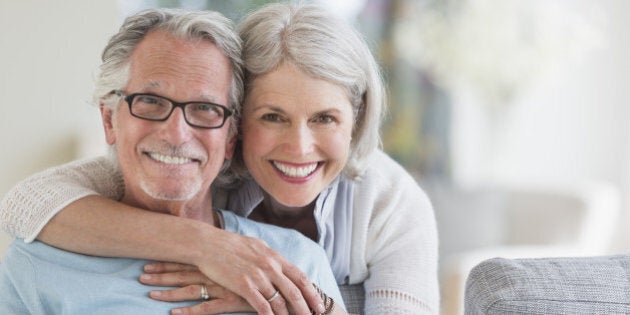 Boomers won't take old-style seniors' homes lying down -- they want to do things their way.
Janet Torge's original scheme was this: assemble a group of middle-aged men and women, storm into a long-term care home and take it over. Stream through the doors. Kick out the staff. Occupy the rooms. Maybe she even imagined the elderly residents flipping over their trays of meatloaf, cheering.
Torge, then in her 40s, was fed up with the way she saw facilities for seniors organized. To her they were dreary, patronizing, dull. While she wasn't nearly old enough to live in one herself, she wanted change before she got there. For her, the only solution was to get radical.
In the end, the documentary filmmaker chose something less extreme. Today, at 67, Torge is a head organizer of Radical Resthomes, a group she works at with Lorraine O'Donnell, a coordinator-researcher of the Quebec English-Speaking Communities Research Network. The two live in Montreal.
Radical Resthomes is a group dedicated to helping seniors find and develop their own alternative living arrangements. It's a question many will have to consider as the large boomer cohort ages: within the next two decades, it's expected that nearly 23 per cent of Canadians will be 65 or older.
For the past year or so, groups of eight to 10 people have met across the city to brainstorm about their ideal living situation."It's a home in the country for some. Others want to buy a six-plex and each have an apartment. Others still want a big duplex that they'd turn into one apartment," Torge says.
Either way, the idea is for seniors to design their own Radical Resthome -- a living arrangement suited to their changing needs, where they can remain independent, comfortable and engaged, and where they take care of themselves and each other.
Torge's idea was sparked nearly 20 years ago, when her friends' parents began living in long-term care facilities.
"We would go into these residences and it was like, 'Oh my God, '" she explains. "Everybody was just sitting around in wheelchairs. Then they would wheel them into a room and they would clap their hands to music and we just thought, 'Really? This is how we're going to end up?'"
At the time, many of those old enough for senior's residences weren't interested in talking to Torge. They were part of an older generation. They wanted to live in their own homes, and they accepted the conditions in long-term facilities if they ended up in one.
But as Torge and her fellow boomers aged, she found a larger group who were excited about her ideas, and started meeting to discuss and how they might afford to live independently after they stopped working. Boomers, Torge says, ARE used to the idea of communal living, and accustomed to speaking out when they AREN'T satisfied.
Torge recently received a grant from the Therese Casgrain Foundation, which she will put towards developing a model for shared housing for women on fixed incomes. She has chosen a group of six or seven women and is arranging a meeting. If the women feel they'd like to live together, Torge will use the grant money to help them develop a new communal residence, which could serve as an example of what future Radical Resthomes might look like.
The program has its detractors. Torge says the concern she hears most commonly is that the Resthomes won't function if residents get sick and can no longer take care of themselves. In that case, Torge counters, people living in a communal setting can take care of each other, or organize to bring homecare workers in.
What we want to do is provide a service that forestalls entry into nursing care. And what about in more difficult situations where the person may need 24/7 care -- someone in the middle or later stages of dementia, for example? Torge admits the program needs to be developed further. But she's confident that she and her colleagues will figure something out. "We're sort of experimenting," she says.
This kind of experimentation is starting to build slowly across the country. In Ontario, Baba Yaga Place Toronto has been in development for about a year. It was inspired by the Baba Yaga Home in Paris -- a community organized and inhabited by a group of elderly feminists.
In Toronto, Iris Kairow and her fellow board of directors have heard from about 200 people who expressed curiosity in the Baba Yaga project.
Like Torge, Kairow says her work is also in its early stages. She and her team, led by Wanda Davies, are putting in grant proposals in hopes of developing a business plan soon.
"What we want to do is provide a service that forestalls entry into nursing care," she says. "There are nursing home facilities, there are palliative care facilities. We're not trying to replace those. Baba Yaga comes before that."
But Canadians like Torge and Kairow who are looking to set up their own co-op or alternative housing arrangement may find they're facing an uphill battle, financially. The federal government stopped funding social housing almost two decades ago, and while they continued to subsidize existing projects, the offer was time-limited. Between now and 2017, thousands of co-ops across are slated to lose subsidies as they're agreements expire.
Still, Torge remains hopeful governments will begin funneling money away from institutions and into home care. "If we're living together and trying to help each other out, I hope that the government also throws a few dollars at us. The idea is that we're saving them money by living this way."
To find out more about Radical Resthomes, visit Janet Torge's blog here.
This story was published on Alzlive.com, a website for caregivers of people with Alzheimer's and dementia. For more tips and support, visit the site here.