The U.S. Gymnastics team burned up the scoreboard, during the U.S. qualifying round on Sunday.
Meanwhile in the stands, parents Lynn and Rick Raisman just about burned a hole in their seats watching their daughter, Aly Raisman compete.
At the London 2012 Olympics, the gymnast's parents were caught on camera with their nerves on full display, so NBC made sure to keep their camera trained on the couple.
Sure enough, the pair could not keep their cool as they watched their daughter perform her routine on the uneven bars — her weakest event.
Her mother's right fingers clutched another daughter's hand and her left hand desperately clawed at her husband's arm.
Lynn probably covered more area shifting back and forth in her seat than her daughter did on the mat during the floor exercise round. And she spent a good amount of time hiding behind her hand, as if she were watching a slasher flick.
The gymnast's father kind-of-sort-of disguised his nerves. At first, anyway. He joined is wife in the nervous rocking game, rubbed his knees in worry, and let out a long exhale of relief.
Their 22-year-old has been a gymnast since she was two so this just goes to show, parents will always worry.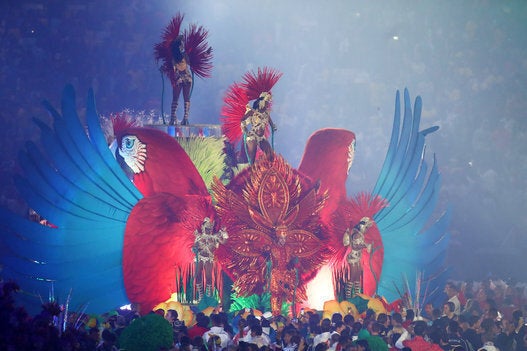 Mesmerizing Photos From Rio Olympics 2016