An international investigation has led to pornography and Internet luring charges against a Dutch man in connection with the cyberbullying of Canadian teen Amanda Todd, who committed suicide.
The 35-year-old man is charged with extortion, luring, criminal harassment, and possession and distribution of child pornography for the purpose of distribution, said Canadian justice and RCMP officials on Thursday.
He is currently in custody in the Netherlands, where he faces similar charges. Canadian officials, who are not identifying the suspect to protect the ongoing Dutch investigation, will be applying to extradite him.
Todd, 15, made online sexual exploitation an international issue in 2012 after she killed herself in her Port Coquitlam, B.C. home following years of cyberbullying. A month before her death, she posted a haunting YouTube video chronicling how she exposed herself via webcam, and those images were saved by someone online, and subsequently used to stalk and harass her.
Dutch officials would not confirm one of the alleged victims is Todd, but the teen was identified by Dutch media outlets Omroep Brabant and BN De Stem.
"This is truly a day that we have been waiting for," an emotional Carol Todd, Amanda's mother, told reporters in B.C.
"All the police forces and jurisdictions where those victims are located have been notified and been in contact with those victims and have advanced their investigations accordingly," said Resch, according to CBC News.
Story continues after slideshow: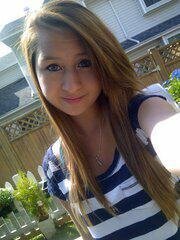 Amanda Todd
The suspect, who is a dual Dutch and Turkish citizen, has been in detention since he was arrested in January in a vacation house the town of Oisterwijk. He lived alone, and has no wife or children.
The suspect is also thought to have blackmailed adult men in a similar fashion. It's alleged he pretended to be an underage boy and persuaded men to perform sexual acts on camera, then threatened to turn the images over to police.
In the Netherlands, he is charged with production and dissemination of child pornography, computer intrusion, indecent assault, fraud, and possession of hard drugs.
Lawyer Christian Van Dijk said he doesn't believe prosecutors have sufficient evidence to convict his client. He added that even if there is evidence of unlawful activity on the suspect's computer, it may have been hacked.
"Prosecutors seem to think they have a big fish here, but if I see the evidence, it's not much," he said. "Lots of references to IP addresses and such."
Authorities in the United States, United Kingdom, and Norway are also involved in the investigation.
The suspect has not yet entered a plea. "He's exercising his right to remain silent," said Van Dijk.
With files from The Canadian Press