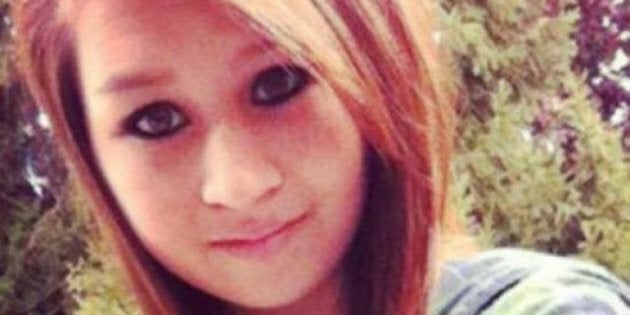 Amanda Todd, a Vancouver-area teenager who killed herself after she was bullied, is being mourned by shocked citizens, many of them asking how her life could have been saved.
The teen, who used YouTube to share her story of how she was bullied online and beaten, was found dead in Coquitlam, B.C., Wednesday night, less than a month before her 16th birthday.
"I'm saddened to see that this was the only [way] this young girl could escape such torment. May she rest in peace," posted Katherine Rezanson on Facebook.
Last month, Todd posted a nine-minute video on YouTube featuring her holding up cue cards that chronicled the cyber-bullying and cruelty she suffered, even after she changed schools and cities.
Hundreds of comments left on social sites and news stories discuss her death and how it could have been prevented. More than a few readers on HuffPost Canada proposed ways to fight against cyberbullying. "For me the best solution was homeschooling, once I was away from that environment everything was fine," wrote commenter Gregory Roth.
One commenter wrote that the role of technology and social platforms such as Facebook, where Todd was tormented, needs to be addressed. "Teenagers simply do not think through the effects of their behaviour," he wrote.