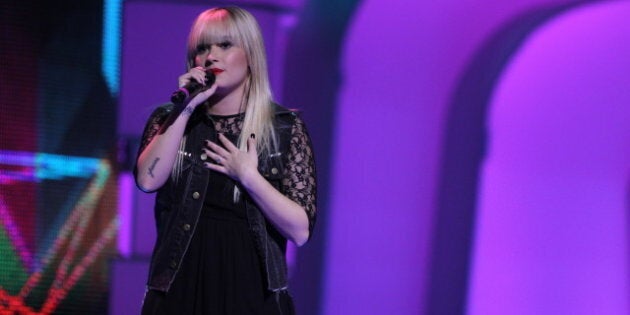 Bullying was top of mind at We Day Vancouver, the annual event to inspire young people to make positive change, as celebrities and politicians cited B.C. teen Amanda Todd as an example of the devastation it causes.
Todd, 15, killed herself last week after years of bullying, and after she shared her tormented experience on YouTube. Todd had planned to get a "Stay Strong" tattoo just like singer Demi Lovato, reported the Vancouver Sun.
Lovato, who spoke at We Day on Thursday, is no stranger to bullying. She's said that her middle-school classmates organized "hate petitions," smashed her demo CDs and heckled her across the street from her house.
"I know there's someone out here in this audience who's being bullied and I know they need someone to look up to," Lovato told the Vancouver audience of 20,000.
"This is an issue that we can beat. This is something that you can get through, and this is something that will not bring you down," she said. "I want you to help spread awareness of bullying and how serious it is."
B.C. Premier Christy Clark took the stage in pink, directly addressing Todd's legacy.
"She felt people's fists, and she felt their words. And Amanda left us a video record of what it felt like," Clark said. "She needed someone to stand up, to move from 'me to we.' To stand up and not be a bystander."
Story continues after slideshow: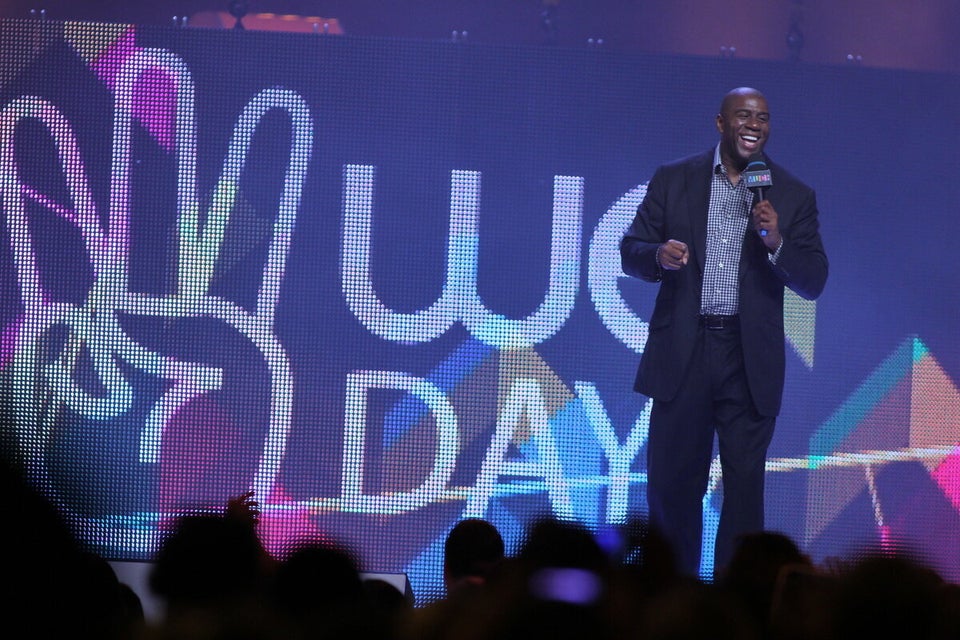 We Day Stars Vancouver 2012
Clark encouraged the crowd to stand up like Todd and Terry Fox, the runner from Port Coquitlam who lost a leg to cancer but still ran across the country to raise money for cancer research.
"Stand up! Stand up! Be that person every day, when a vulnerable person is at risk," she said.
The premise behind We Day is simple: pack a ton of youth into a stadium setting and provide a forum for them to hear motivating messages from celebrities and politicians. Students are told about how they can work with charities or become "social entrepreneurs," which involves using business tools to create change.
We Day is hosted by Free the Children, a global charity run by Canadian brothers Craig and Marc Kielburger. Students who attend We Day earn their entry by volunteering and raising money for various non-profit groups.
We Day promotes ongoing campaigns to install water pumps and wells overseas, end hunger in Canada, and raise awareness of aboriginal issues, child labour and female oppression.
Spencer West found his own way of fighting back against bullies. West, who had his legs amputated when he was five years old due to a genetic disorder, climbed Mt. Kilimanjaro with his hands.
"When we were getting to the top [of Mt. Kilimanjaro] what was really going through my mind was this is for anyone who has ever been bullied," said the Toronto man at We Day.
"We made it to the top. This is for anyone who has ever felt powerless, for anyone who has ever wanted to make a change in the world."
Basketball star Magic Johnson kept on with the same theme. He told the audience that discrimination is "not a cool thing."
"When you're a leader and you see someone getting bullied, a leader steps in and stops that," he said.
Archbishop Desmond Tutu, a social rights activist who chaired South Africa's Truth and Reconciliation Commission, told a We Day news conference that there is no problem in the world that can't be solved.
"There was a time when people told us, apartheid would never end, or if it was going to end, it was going to end with a racial bloodbath. It's ended!" he said.
"There was a time that people thought that all of the oppression in the Soviet Union would never end. It's ended! So why shouldn't we say, this is a world that is made for goodness? That each one of us is made for goodness?"
Previous We Day events have included Justin Bieber, the Jonas Brothers, and Jennifer Hudson. Vancouver's We Day is one of eight in Canada this year.
Organizers announced on Thursday that We Day would be expanding to the United Kingdom.
At a We Day event in 2011, Victoria-born singer Nelly Furtado was so moved by her experience working with Free the Children in Kenya that she donated $1 million to the group. The money has gone to building an all-girls school.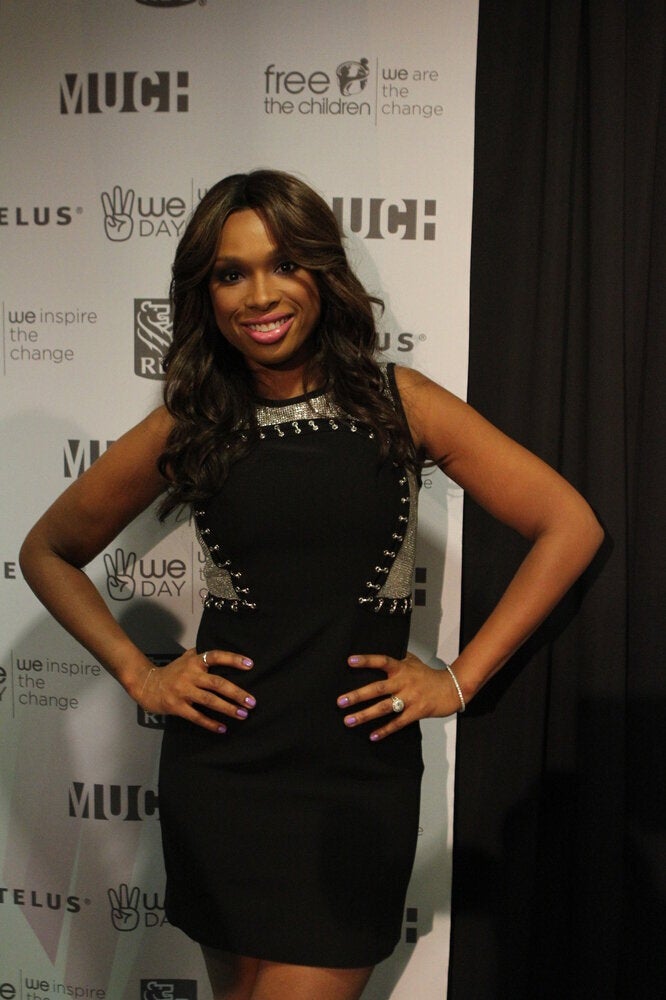 We Day 2012 Toronto