Sadly, the cowboys from Alberta are now walking into the sunset.
Jamie and Pierre lost their way on last night's episode of "The Amazing Race Canada," and were the second team eliminated. After taking too long while searching for an ATM, the best friends/partners boarded a flight two hours behind the next-closest team, and they could never make up the ground they lost.
We can say we'll miss their spirit -- the two cowboys were one of the loudest, most gregarious teams on the Race.
HuffPost Canada TV caught up with the guys to hear their thoughts on the elimination.
What, in your opinion, was the event/occurrence that most contributed to your elimination?
Probably the most significant event was the fact that we were looking for the Ogopogo monster (as we're familiar with it, having been to Kelowna before) and passed right by the diving platform. It set us back a long time. The time also cost us the next day, when we arrived at the airport and everyone was already gone to Vancouver, and we were faced with a three-hour delay while everyone else was racing.
Of course! We were really looking forward to seeing areas of Canada we'd never seen before, but ironically we didn't get further than the west!
What was the hardest thing about The Race?
Remaining calm. We had no idea how hard it would be under that pressure. We tried to stay focused on tasks at hand while keeping an eye on the other racers. What we later found out is that it was even more difficult when you can't see the other teams and you're racing against yourselves!
Who do you think is going to take it all?
Pierre had his money on "The Hippies" right from the start -- they're fast, physically fit, and mentally strong. Jamie felt that Jody and Cory would be the ones to watch, as they had overcome a lot of adversity already and would approach the race with the same determination.
Watch "The Amazing Race Canada" on CTV on Mondays at 9 p.m. ET.
Other Interviews With Eliminated Contestants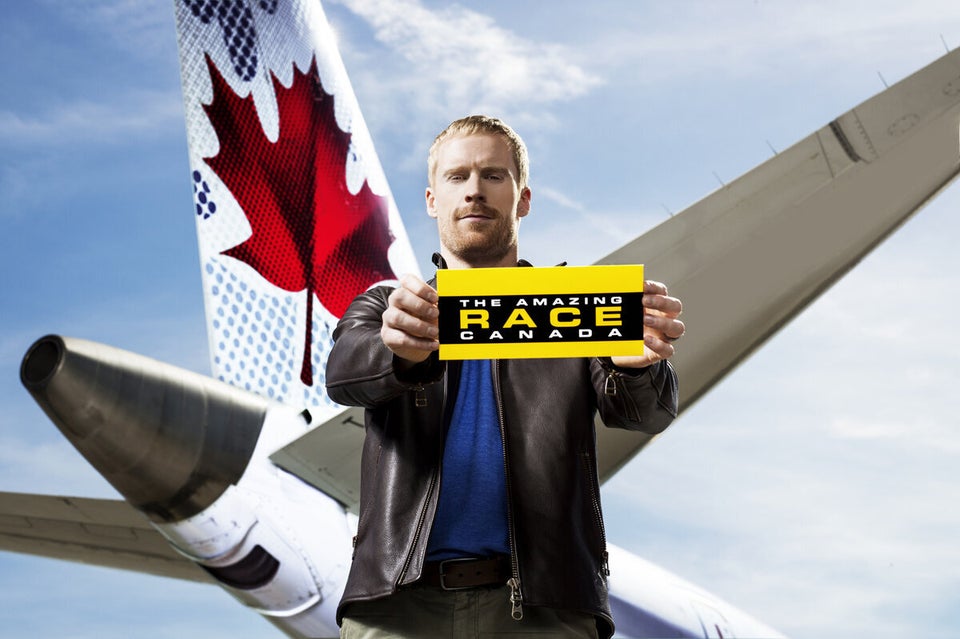 'Amazing Race Canada' Teams
Popular in the Community