 While in line to see David at the Accademia di Belle Arti in Florence, Italy, I struck up a conversation with my neighbour. She was an Australian woman in her 50s, and upon learning that I was Canadian immediately proclaimed her love for Canada and listed off the many places in our fair nation she had visited on a road trip through the Maritimes, across Québec, and how she ended up in my hometown of Toronto.
She gushed about a dream trip she hoped to take in the next few years: the Rocky Mountaineer train from Vancouver to Calgary that retraces the steps of 19th century explorers. As a well-travelled 20-something, I joked that I had seen more of the world than my own country. But that conversation stuck with me, and I vowed to stop joking and actually travel to more of my home and native land.
The media seems to embrace the notion of The Amazing Race Canada being solely set in Canada as the "love letter" CTV exec Phil King claims it will be, but comments on online articles suggest a large amount of viewers are less than impressed. Too bad they are not all as polite as the old Red Rose tea commercials. "Only in Canada, you say? Pity."
What's funny is the accusation that keeping the show in Canada is "cheap cheap cheap." The 20-something me had seen much less of my own country then anywhere else because it was much more expensive to do so. Still is. Through work I was able to eventually explore the East and the West, and a little bit of the middle, but the cost of flying within Canada can be off-putting and our sheer size makes road trips daunting. With limited travel budgets and limited vacation time, it's really not surprising many choose the Caribbean instead of Kelowna, or Europe instead of Québec City.
The criticism that stings the most is that the show will be boring. I wonder if this is the famous Canadian humility going into overdrive? Or maybe these are Canadians ignorant, as I was, of the spectacular natural beauty and wonderful cultural diversity that Canada has to offer. In all of my travels there are only a handful of experiences that actually made me gasp, and two of them were in Canada. The first was seeing the sapphire waves of the Atlantic Ocean crash against the bluffs at Cape Spear in Newfoundland. The second was the awe-inspiring drive on the Icefields Parkway through the Rocky Mountains from Banff to Jasper. The scenery on that journey was almost a religious experience.
But it was a result of that drive and the rest of our recent road trip across Alberta that I realized there's still a part of me that struggles with that innate Canadian-ness of downplaying everything. The other visitors that we saw -- Asian, South Asian, European, and Middle Eastern couples, families, and extended families - that were enjoying the penguins at the Calgary Zoo, visiting the dinosaur museum in Drumheller, taking in Banff and the Columbia Icefields, were not fellow Canadians as I initially thought. They were actually from Japan, and India, and Russia, and from places halfway around the world. I had a hard time wrapping my head around the fact that someone would spend a fortune and travel for days to see what's right here in our backyard.
So if only for the notion that we might finally see ourselves as the rest of the world (and Tom Brokaw) sees us, I can't wait to see just how gushy the "love letter" known as The Amazing Race Canada will be.
Corinne McDermott is the founder of the family travel website Have Baby Will Travel and a travel agent specializing in family vacations. Connect with her on Twitter or on Facebook.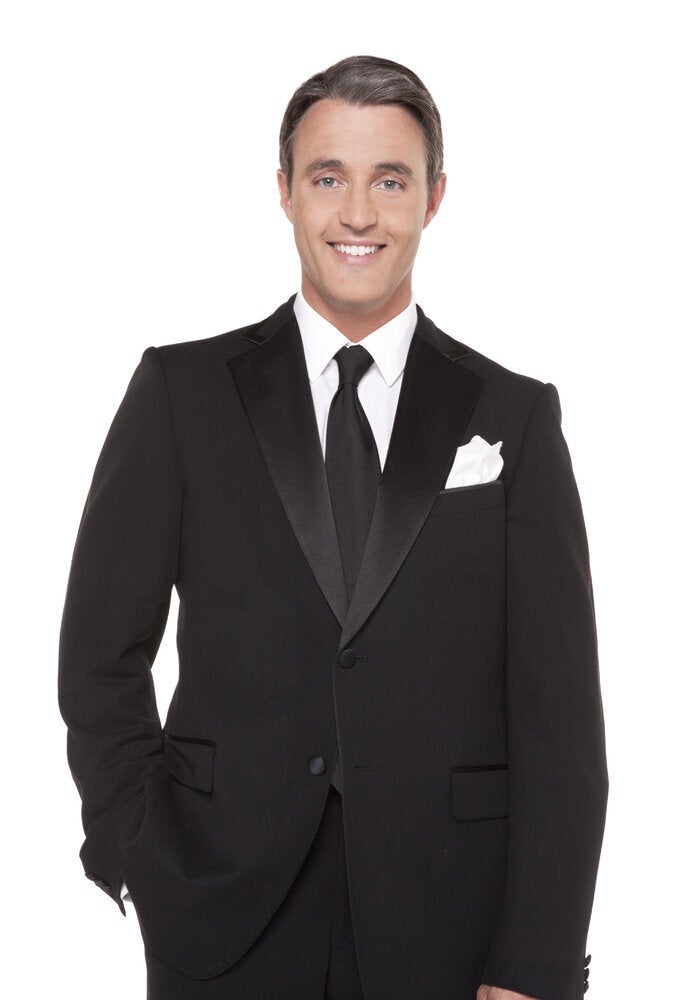 Who Should Host "Amazing Race Canada"?