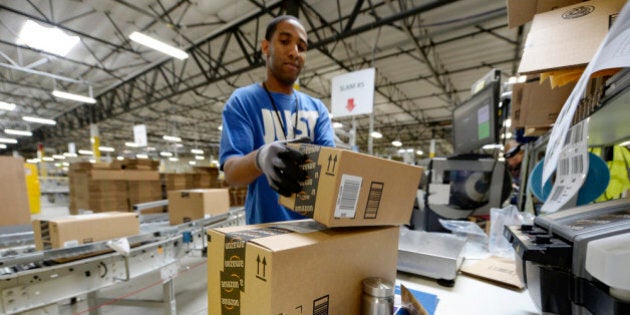 Watch out Canadian grocers, Amazon is stalking your turf.
The news is already making some retail market analysts nervous about the future of Canadian sellers.
And Amazon isn't the only one muscling into groceries.
A recent report from Retail Leader notes that the Canadian grocery landscape is about to get considerably more crowded, with Walmart planning to open 37 new super-centres in Canada, while upscale food retailer Whole Foods could open another 35 to 40 locations in Canada.
According to the report, part of what may be holding the industry behind is consumer dissatisfaction with the options.
The study said consumers complained of high shipping costs, a worse assortment of products than seen in the U.S., and uncompetitive prices.

Top 10 Online Shopping In Canada