Amazon is keeping quiet about its plans for Amazon Prime Video's expansion around the world, but a Bell Media executive has said the service is coming to Canada this week.
"Now, a new global [streaming] competitor — Amazon Prime — is entering the Canadian market in two days," Bell Media president Mary Ann Turcke told Canada's telecom regulator, the CRTC, in hearings held Tuesday.
Amazon Prime Video is likely Netflix's biggest competitor in the U.S., boasting "tens of millions" of subscribers (it won't say exactly how many) to Netflix's 70 million subscribers. At 9 million subscribers, TV streaming site Hulu is third.
Amazon's service has developed a reputation for critically-acclaimed original programming, including shows such as "Transparent" and "Bosch."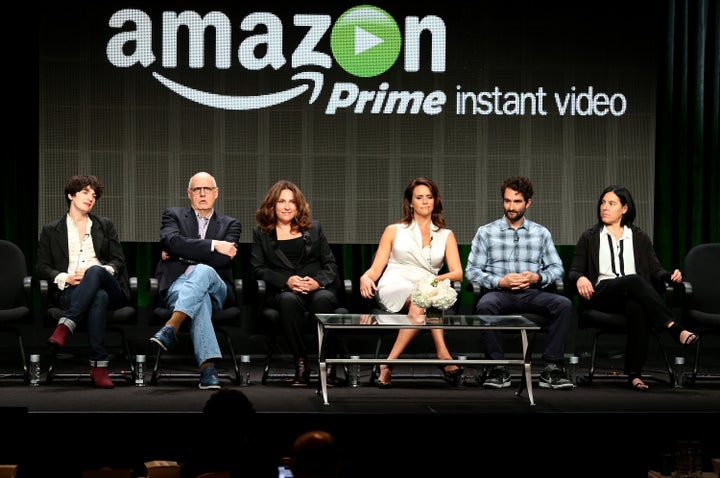 Amazon Prime Video could prove to be a serious competitor to Netflix and Bell's own video streaming service, CraveTV. Rogers Communications' Shomi service shuts down as of Wednesday (a move heavily criticized by the CRTC).
Amazon's move comes at a time when Canada's broadcast industry is concerned about its future, as rapid technological change upends their business models.
Turcke told the CRTC that Bell Media has been finding it harder to land good programming as it faces bidding wars for U.S. shows from competitors like Netflix.
"It's not just our fellow Canadian broadcasters who will try to outbid us for first run original programming, but it's Netflix and now Amazon, two entities that are not subject to the same regulatory requirements as us and that have astronomically more buying power than we do," she said.
Jeremy Clarkson, the British journalist known for his work on "Top Gear," sparked speculation with a tweet earlier this month that suggested his new show on Amazon, "The Grand Tour," would be available to audiences around the world.
Amazon has not openly confirmed that it is launching in Canada, but did confirm to media last week that "The Grand Tour" will be available for streaming in 200 countries around the world.
Amazon Prime Video is available in the U.S. for $79 a year as part of the oline retailer's Amazon Prime service. That service costs the same amount in Canada, but doesn't include video.
The Toronto Star noted last week that Amazon's video service may run into licensing roadblocks in Canada, as some of its shows have already been licensed to Canadian competitors.