On Saturday, Rose posted a photo to both Twitter and Instagram of herself posing on a staircase, clad in a black fur-like jacket and matching bikini top, as well as her trademark over-the-top sunglasses. The one thing that she spared, however, was covering up her southern region.
Instead, the 33-year-old decided to flaunt her pubes (or bush, if you will) in an effort to normalize the idea of women being sexy without having to remove their crotch hair, in preparation for her annual SlutWalk.
There was a mixed reaction online, with some thinking the photo was on point, while others weren't as impressed.
One person even thought Rose was giving a "bad name to the feminist movement."
Other folks decided to lighten up the mood by making memes about the photo, all of which the VH1 TV host took in stride.
While the provocative photo is still up on Twitter, Instagram removed it the same day.
But the mother-of-one doesn't seemed to be too fazed about any of the negative reactions. She even re-posted the pic a second time on Twitter "for the haters."
Rose also clapped back at the 'gram for taking down her bush, sharing a video of her literally not giving "a fuck."
"When IG deletes ur fire ass feminist post but you really don't give a fuck because everyone picked it up already," she said on Saturday.
When participants were asked if they've ever told an intimate partner to change their pubes, a whopping 40 per cent of men said yes, while only 23 per cent of women agreed. Thankfully, 70 per cent of men said pubic hair wasn't something that would make them "reconsider" dating someone, proving that while there's still a stigma, fewer men actually abide by it.
As for Rose, she seems to be pretty pleased with herself for getting a convo going. And while not everyone may agree with her approach to feminism, she told HuffPost back in 2016 that it isn't as complicated as some people make it seem.
"Being a feminist is just being for equality," she said. "That's all being a feminist is. It's very simple. Anything I can do, a man can do, and I shouldn't be judged for it."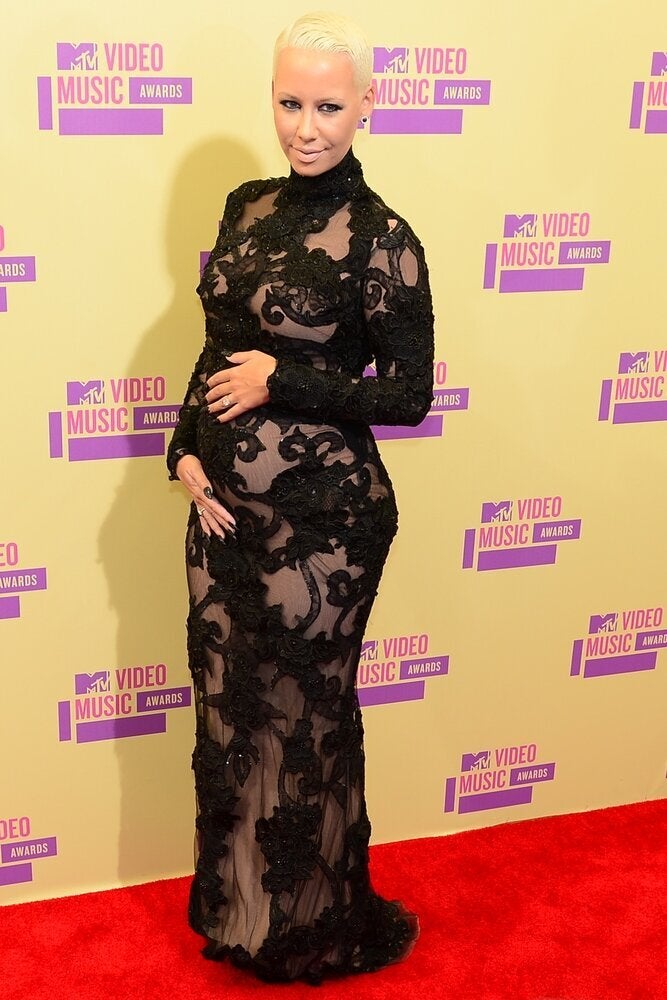 Amber Rose