Amber Rose doesn't do a "walk of shame." She does a "walk of no shame."
Just look at her as she emerges from an overnight romp with a lover in a Funny or Die clip released Monday. She's positively beaming!
The video is a satirical comment on the concept of the "walk of shame" — the idea, more often targeted at women, that someone should feel ashamed as she's exiting her lover's place and making her way home in the previous night's clothing.
Rose takes "pride in her stride" as she greets the milkman, the paperboy and even the town mayor, never once denying that she had sex the night before... and never once feeling bad about it.
"Heavens," exclaims a woman walking her dog as she spots Rose. "It seems as though that woman hasn't been home since last night!"
"I sure haven't," Rose says proudly.
"Congratulations!" the woman says approvingly.
The smart spoof is just the latest example of Rose taking a stand for women everywhere.
Recently, she wore a dress to the MTV VMAs that drew attention to the derisive labels often ascribed to women.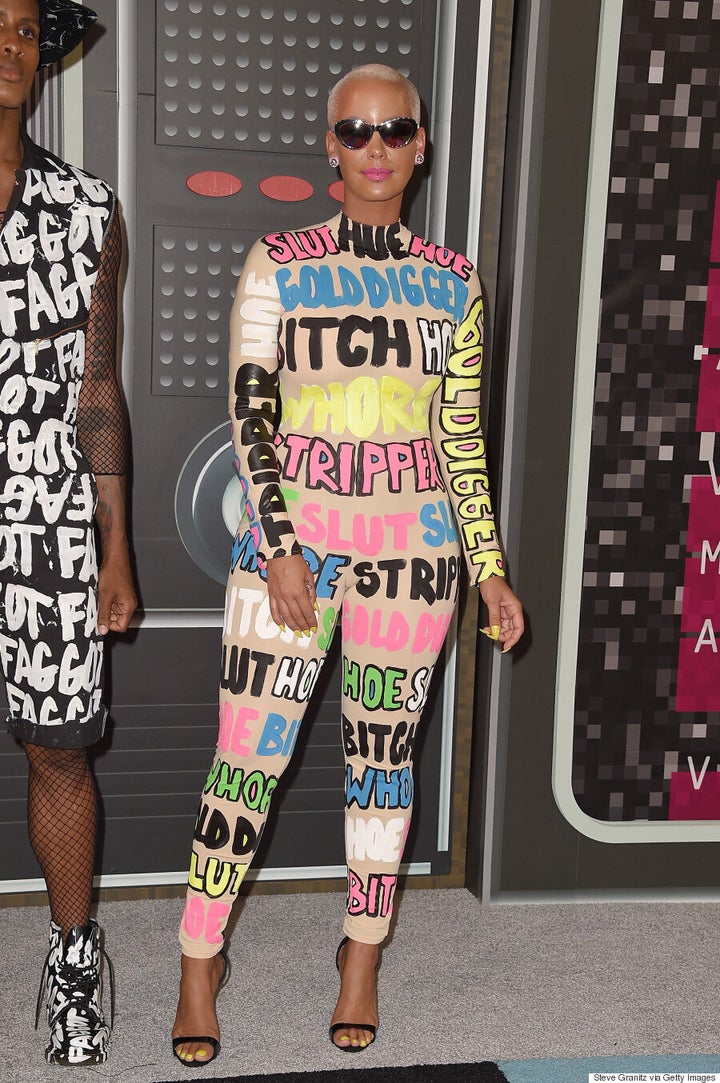 And it all comes as part of her transformation into a "feminist monster," a process that began earlier this year, Rose told Cosmopolitan in June.
"I was always about girl power, but I didn't quite get it because I did always feel like I had to be completely submissive to a man," she told the magazine.
"I think I needed time to grow up. You get to a certain point in your life where you really find out who you are, and sometimes that happens when you're 25, but for me, it was 31."
Rose is expected to host a SlutWalk in Los Angeles on Oct. 3, in an effort to raise awareness of issues such as sexual assault, victim blaming, sexist labels and gender inequality.