Prime Minister Justin Trudeau was careful not to directly comment Tuesday on a person with schizophrenia who is seeking an absolute discharge, years after beheading a fellow Greyhound bus passenger.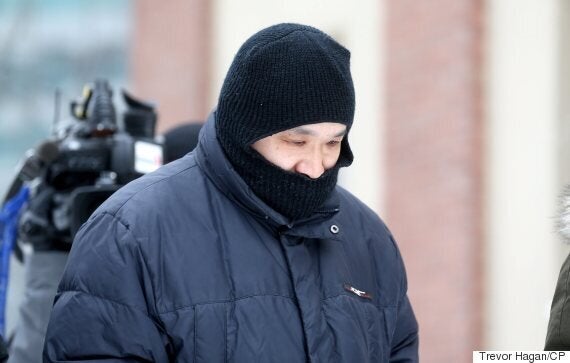 Manitoba's Criminal Review Board is considering this week if Baker, who was permitted in November to live alone in Winnipeg as supervisors ensured he took his medication, should no longer be subject any conditions. Baker once lived in a locked wing of a mental health facility but has been granted more freedom over the years as he went through treatment.
"Can the prime minister assure Canadians he'll look for ways to close loopholes that allow killers to change their names and even walk our streets only a few short years after their heinous crimes?" Ambrose asked.
Trudeau avoided making specific mention of the discharge request before the provincial board. Keeping Canadians safe in their communities is a priority for every government, he said.
"We have a very strong justice system that we're working hard to continually improve and I'm very confident that our minister of justice is doing everything she can to make sure Canadians are safe and there are the right framework of laws and justice in place to protect all of us," Trudeau said.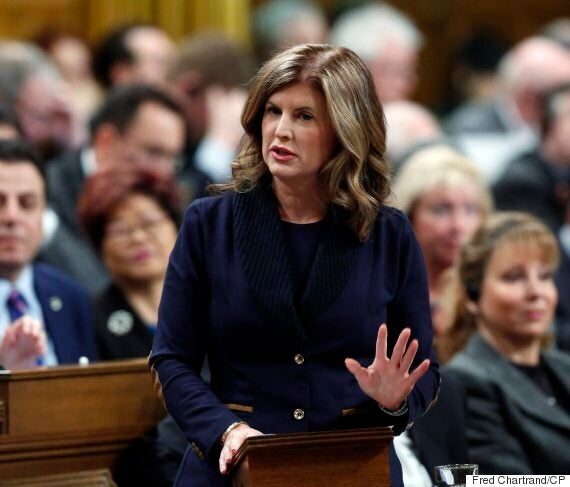 Ambrose rose again to say she thought Trudeau seemed more concerned with the well-being of "Vincent Li" — she did not refer to him as Baker — than McLean's family.
"The concern here, Mr. Speaker, is Vincent Li is going to be living not that far from Tim McLean's mother," Ambrose said. A decision on the case will be made later this week.
"So, can the prime minister once again reassure me that he's going to put the rights of victims ahead of criminals?"
Trudeau said his heart goes out to McLean's family, specifically his mother.
PM's words for victim's mother
"I can't imagine the grief, the anguish that she had to go through and that she must continue to experience," he said.
Trudeau said it was the responsibility of all members of Parliament to protect victims while ensuring the rights of every Canadian are respected.
"That is something that we take very seriously," he said.
On Monday, Baker's psychiatrist testified he is unlikely to go off his medication, even if he is not monitored. Baker's lawyer argued that testimony should be enough for the board to grant his freedom, The Canadian Press reports.
The doctor also said Baker would live in Winnipeg for at least three years. He noted his client is involved with a local church and hopes to attend a post-secondary training program.
The Crown is opposed to seeing Baker granted his freedom, as is McLean's mother Carol de Delley.
"A secure facility where he can continue to receive treatment for the rest of his natural life is where he belongs," de Delley told reporters this week. "Has everyone forgotten what he did to Timothy?"
In 1999, the Supreme Court ruled a review board should order an absolute discharge if a person doesn't pose a significant threat to public safety.
This is not the first time federal Conservatives have weighed in on Baker's privileges.
Accusations of 'fear-mongering'
Manitoba Tory MP James Bezan had previously called on the review board to stop granting Baker more freedom.
Last year, Bezan released a statement asking the board to deny Baker's request to live independently. In response, the CEO of the Schizophrenia Society of Canada called Bezan "misinformed" and a "fear-mongering politician."
In 2014, then-Tory cabinet minister Shelley Glover was also accused of trying to score political points by calling out a Manitoba Crown attorney for not opposing Baker receiving the right to unescorted trips from the hospital.
Peter MacKay, the justice minister at the time, also expressed shock about the decision but conceded he was "getting very close to the line by commenting specifically on a case."
With files from The Canadian Press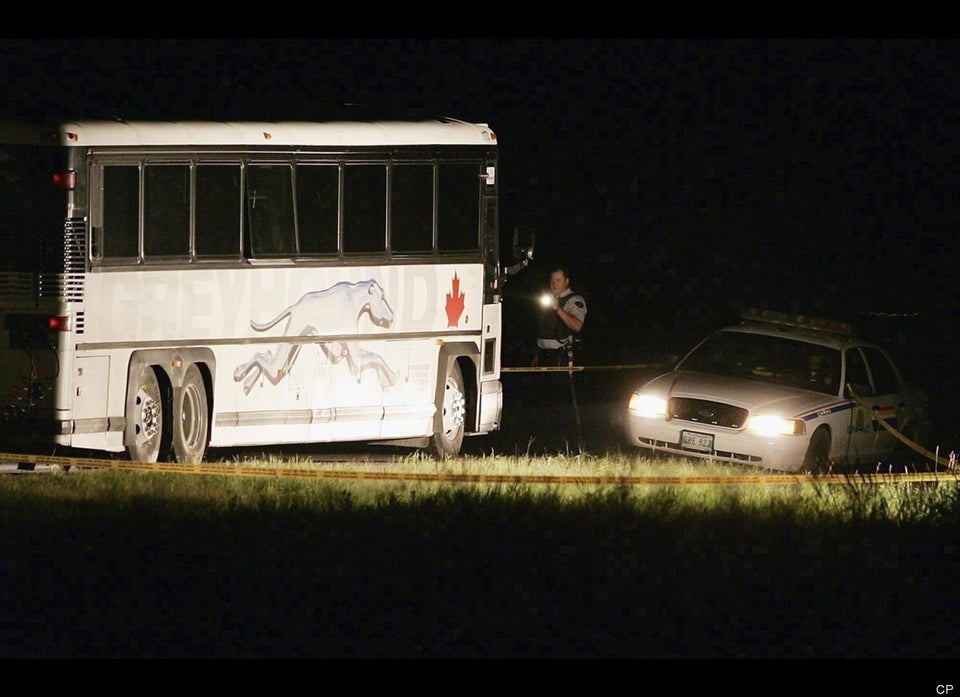 Greyhound Bus Beheading Case