Federal Conservatives are urging the Liberal government not to give the CBC/Radio Canada more than $400 million in additional annual funding so that the public broadcaster can go ad-free.
Interim Tory Leader Rona Ambrose rose in question period Wednesday to bemoan the request CBC made this week to Canadian Heritage.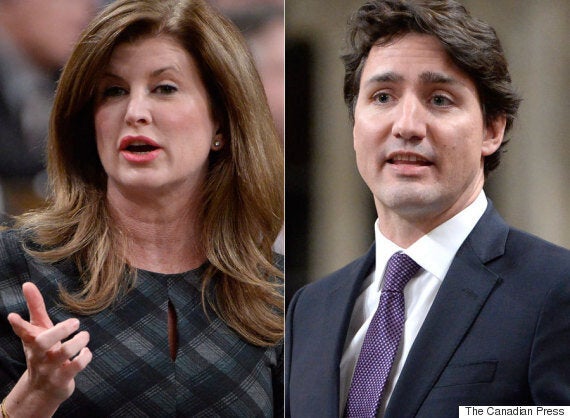 Ambrose told the House that is money Canadians "cannot afford" in light of the government's $30-billion deficit.
"Will the prime minister assure Canadian families they won't be on the hook for this?" Ambrose asked. "Do the right thing and just say no."
Prime Minister Justin Trudeau shot back that Conservatives fail to grasp the importance of cultural industries to both the economy and national identity.
"Investing in the stories that bind us together as a nation, in both official languages, ensuring that Canadians understand each other's lives and experiences is at the heart of the mandate of the CBC," he said.
"And listening to Canadians is exactly why we are on this side of the House and they are stuck in opposition."
A little later, Tory heritage critic Peter Van Loan noted that Liberals already provided a boost of $675 million to CBC over the next five years in the last federal budget. That's on top of more than $1 billion taxpayers already contribute to the broadcaster.
"When it comes to CBC, it seems it's just never enough," Van Loan said.
"Will someone over there finally take the side of the taxpayers and halt the convoy of Brinks trucks to the CBC?"
Heritage Minister Melanie Joly told Van Loan that Liberals made those investments because of years of cuts by the last Tory government.
Joly then called out Tories for not participating in her department's public consultations on homegrown content in a digital world. If they did, she suggested, they would have heard how much Canadians love the CBC.
"Will someone over there finally take the side of the taxpayers and halt the convoy of Brinks trucks to the CBC?"

— Tory heritage critic Peter Van Loan
The future of the broadcaster has become a hot topic in the Tory leadership race.
Quebec MP Maxime Bernier announced last week that he wanted to "refocus" the broadcaster's mandate to focus resources on its regional stations across the country and public affairs programming outside of Montreal and Toronto. Bernier pledged to scrap the additional funding the Liberals have promised, but did not call for CBC's privatization.
Ontario MP Kellie Leitch tried to one-up Bernier with a promise to "dismantle" the CBC, saying Canadians shouldn't have to subsidize the broadcaster to "keep it afloat." That position is shared by Saskatchewan MP Brad Trost.
Fellow Ontario contender Michael Chong, however, told iPolitics that the issue was a "distraction" from more important economic matters. Chong told the outlet he would, if elected prime minister, review the CBC's mandate but not seek to see it abolished.
With files from The Canadian Press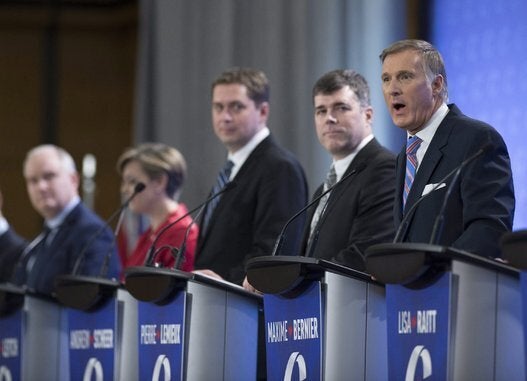 Conservative Leadership Candidates
Popular in the Community