With Donald Trump as the official president-elect of the United States, American Muslim women are fearful to wear the hijab as it may make them a target of hate crimes.
Mic notes one of Trump's most defining moments as a presidential candidate came in December when he called for a "total and complete shutdown" of Muslims entering the United States because he believes Muslims support violence.
In the same interview, he suggested "creating a database to keep track of Muslims currently living in the country."
Now, as Trump prepares to step into the White House, young Muslim women are taking to Twitter to say they're being told to not wear the hijab, niqab or burka in public.
Mashable reports that in the U.K., there is a 41 per cent rise in race and religious hate crimes following the Brexit referendum on European Union membership.
Although many Muslim women are fearful, there has been an outpouring of support and solidarity.
And you bet many, many, many Muslim women will be wearing their hijab prouder than ever after Trump takes his new role as president.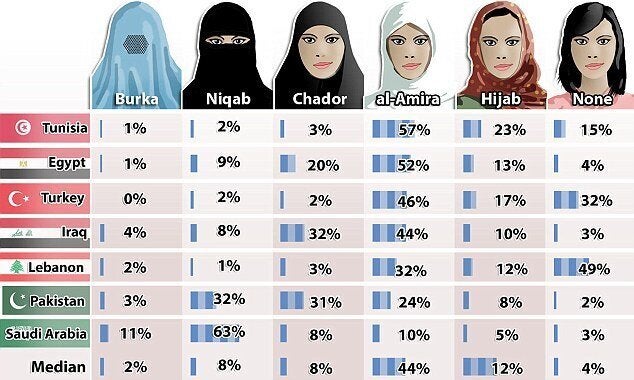 Hijab, Burka And Niqab Use Around The World
Popular in the Community