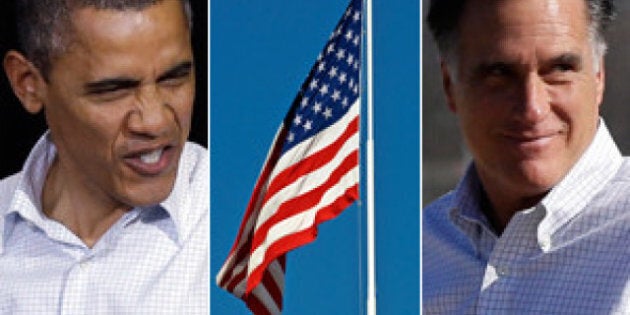 In fact, many people are already tweeting that they will be heading north if their chosen candidate doesn't claim victory.
While anecdotal evidence suggests Barack Obama supporters are more likely to make the threat, there are plenty of Republicans saying they'll move if Mitt Romney loses as well. You can see some of the funniest tweets so far in the slideshow below.
STORY CONTINUES BELOW SLIDESHOW

Tweets On Americans Moving To Canada
The fact that Canada already has universal, government-funded health care didn't seem to dissuade them.
And to be fair, Canada has had a Conservative government for more than six years, and many Republicans would likely find plenty to like about the policies of Prime Minister Stephen Harper.
That article cited the Vietnam War, and the draft dodging it caused, as the most recent example of an actual mass migration of Americans to Canada. But was there a spike in immigration after George W. Bush was elected?
The Times' article cites experts who believe the surge in immigration during the Bush years had more to do with the job market than politics, but it's entirely possible that ideology did have something to do with some of the migration.
Whatever direction U.S. politics takes moving forward, it seems the tradition of the 'moving to Canada' threat isn't going away anytime soon.